R18+ Classification for Video Games Fails to Protect Children
Catholic Communications, Sydney Archdiocese,
12 Dec 2014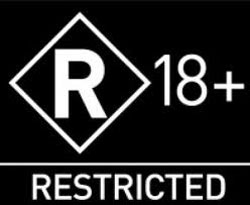 The Government's decision to introduce an R18+ classification for video games has failed to protect children with some of the most graphically violent, brutal and sexually explicit games such as Grand Theft Auto V being sold online and in family stores such as Big W.
"The Government's move to classify video games in the same way movies are classified has not stopped kids as young as nine and 10 accessing and playing R-rated video games, and being exposed to ramped up violence, graphic sexuality and the brutal degradation of women," says leading child-adolescent psychologist and education consultant, Collett Smart.
When the Government introduced an additional R18+ classification for video games on 1 January last year, Collett and other experts such as Professor Elizabeth Handsley, President of the Australian Council on Children and the Media, warned although the adults-only ranking might serve as a guide for parents buying their children video games, the new legislation would not stop minors from purchasing and downloading unsuitable material.
"Parents are still way behind when it comes to video games with most having little or no idea of the sadistic violent content of games such as Grand Theft Auto V. Many parents still imagine video games are much like Pac Man and the Mario Brothers or other games they played as kids," Collett says.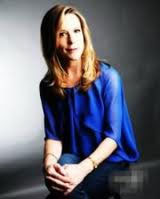 For this reason, Collett has welcomed the widespread publicity following a Change.org petition that saw Target followed by K Mart pulling Grand Theft Auto V from their stores, although she admits she is disappointed that other popular family stores such as Woolworths and Big W are still stocking the game in the lead up to Christmas.
In just four days, the Change.org petition garnered more than 50,000 hits and was publicised and supported by well-known advocate, Melinda Tankard-Reist and Collective Shout, the grass roots organisation Melinda co-founded.
"The petition and the ensuing publicity has raised awareness among parents about modern video games and how many of the games kids are playing are not only filled with graphic violence against women but are taking children into a world for which they are neither emotionally or mentally equipped," Collett says.
She also applauds the honesty and courage of the three survivors of sexual violence who launched the Change.org petition to have GTA 5 removed from sale in Target stores across the country.
"It is a game that encourages players to murder women for entertainment. The incentive is to commit sexual violence against women, then abuse or kill them to proceed to get 'health points' - and now Target is stocking it and promoting it for your Xmas stocking," says Nicole, one of the three survivors in launching the Change.org petition.
Appalled that GTA 5 makes a game of bashing, killing and horrific violence, especially against prostitutes, she was also deeply concerned at the links made in the game between violence and sex.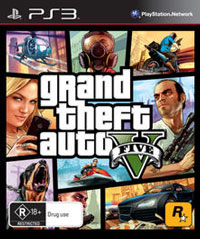 "We have first-hand experience of this kind of sexual violence. It haunts us and we have been trying to rebuild our lives ever since. Just known women are being portrayed as deserving to be sexually used by men and potentially murdered for sport and pleasure is sickening and causes us great pain and harm," she said of herself and the two other survivors on the petition known only as Kat and Claire.
Target and K Mart promptly responded to the petition, removed GTA 5 from sale and issued an apology to customers.
But there was also an instant backlash from adult gamers who took to social media to express their outrage, urging the two stores not to cave in to "feminists" and "the opinion of a few" and repeatedly insisting the violence wasn't real and that after all, "it is only a game."
"The video of the guy playing GTA 5 is not evidence of actual violence against real women. By this logic someone playing a war simulation game and making comments about shooting people would be evidence that he might go out and shoot real people," Daniel Factor posted on Collective Shout insisting that there was still a lack of evidence video games cause real violence."
He is wrong on both counts, says Collett and cites more than 200 national and international academic studies that show strong links between violent video games and aggressive thought and behaviour.
"Playing violent video games increasingly desensitises players to violence. Violence instead of being out of the ordinary becomes normalised. Studies have also found that many of these games also have a strong racist element and not only encourage degradation of women but intolerance on the basis of ethnicity," she says.
But for Collett it is the effect of games such as GTA 5 on children and adolescents that is particularly troubling.
"Exposing kids to images of killing, maiming, dismembering and sexual assault over and over again has real consequences," she says. "If children are given a diet of violence they will react with violence and through games like GTA 5, physical violence is increasingly as a legitimate way to solve problems or conflict."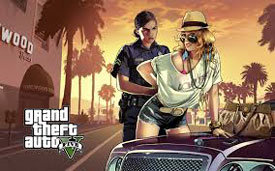 In the UK Baroness Susan Greenfield, Professor of Pharmacology at Oxford University and one of the world's leading neuroscientists, has found that the brains of children and teenagers brains are being structurally changed by continued and regular exposure to violent video games. One area of the brain that is most affected is the prefrontal cortex which relates to higher order thinking and impulse control.
Together with the inability of the new R18+ classification to prevent children as young as nine and 10 and many adolescents from downloading and swapping games such as GTA 5, Colette is also concerned that last year's introduction of an R18+ rating for video games, whose previous ranking only went as high as MA15+, has opened the door to the importation of even more violent and sexually explicit games that would have been banned in the past.
"Having an Adults Only R18+ classification may make legislators feel as if they are doing something and may serve as a useful guide to parents. But it is not helping or protecting children," she says and is adamant that parents must do more, making it their business to know what games their children and teenagers are playing.