Australia's Human Rights Record Being Undermined
Catholic Communications, Sydney Archdiocese,
10 Dec 2014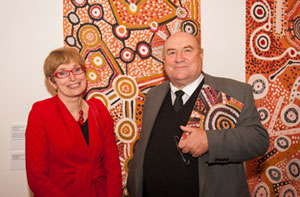 Chairman of the Australian Catholic Social Justice Council, Bishop Christopher Saunders says Australia's human rights record is being undermined by policies aimed at denying people sanctuary.
Today is International Human Rights Day and Bishop Saunders has expressed the Council's deep concern not only over Australia's asylum seeker policies but over lack of Federal funding which has resulted in plans by the Western Australian to close up to 150 of the State's 274 remote Indigenous communities, and the possibility the South Australian Government will follow the West's example and close as many as 100.
"These remote towns in Western Australia face closure because the State Government says it cannot find funds necessary to continue municipal and essential services after the Commonwealth Government's off-loaded the cost of these services onto the States," Bishop Saunders says.
He points out that Australians in cities and regional centres across the country regard it as their right to have basic municipal services such as power, water and rubbish collection.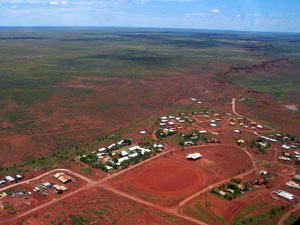 "How can we possibly say that Australian citizens in remote communities do not have the same rights? But the Commonwealth and State Governments seem unwilling to scrape together a small fraction of the amount needed to provide the basic services to Indigenous communities," he says.
The benchmark of a country's human rights performance is seen in how it treats its most vulnerable and according to Bishop Saunders our State and Federal Governments are failing the test for Australia's First People seeking to maintain connection with their traditional, ancestral homelands.
Last month, Western Australia's Premier Colin Barnett announced as many as half of Western Australia's remote Indigenous communities would be closed. He blamed the blamed the Federal Government 's decision to stop funding power, water and other services to these communities and said the WA Government could not afford the cost of continuing these services once Federal funding ceases within the next two years.
The Premier acknowledged the decision would cause distress to the 12,000 Aboriginal people living in WA remote communities but insisted many of the communities some of which had populations in the single figures were unviable.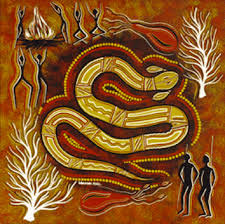 The South Australia Government followed the WA Government's decision by announcing it was considering a similar policy and may close as many as 100 remote Indigenous communities across the State.
There are now fears among Indigenous leaders that other State and Territory governments will adopt the same policy and shut down many of the nation's remote Aboriginal communities where Australia's first people and their ancestors have lived for thousands of years.
The National Aboriginal and Torres Strait Islander Catholic Council (NATSICC) released a statement today saying it was gravely concerned at the proposals to close down remote Aboriginal communities and believe the move is a further drive to dispossess Indigenous people of their lands, their history and their culture.
"Whilst in many cases these communities are not perfect, their foundations are deeply rooted in the cultural and spiritual links that Aboriginal people have to the land on which they have cared for and walked upon for thousands of years," a spokesman for NATSICC says, describing the communities as symbols of the self-determination and tenacity of Aboriginal people in this country.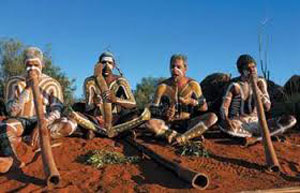 NATSICC's spokesman quotes from Pope Francis' 2013 Evangelii Gaudium in which the Holy Father said: "it is essential to draw near to new forms of poverty and vulnerability, in which we are called to recognize the suffering Christ, even if this appears to bring us no tangible and immediate benefits. I think of the homeless, the addicted, refugees, indigenous peoples, the elderly who are increasingly isolated and abandoned, and many others."
Dispossessing Aboriginal people from their land, unfortunately, is not a new form of poverty and is a recurring theme in Australia," the spokesman says, adding that "in just one sentence, Pope Francis encapsulates the result of taking people from their homelands, and the vulnerability, isolation and abandonment that ensues.
"Severing the ties of Aboriginal people from their land and thus their culture, spirituality and very foundation of their being, is unethical, immoral, un-Christian and heartless," he says and warns that further dispossession of Australia's First People will lead to even more disturbing and higher abysmal health, socio-economic and incarceration rates that Indigenous people currently endure in contemporary Australia.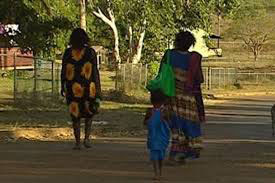 NATSICC has launched a petition to persuade State, Territories and Federal Governments to abandon plans to shut down remote Indigenous communities.
To find out more about NATSICC and its concerns log on to www.natsicc.org.au.
To sign the petition, log on to https://www.change.org/p/western-australian-state-government-reconsider-the-proposal-to-close-up-to-150-remote-aboriginal-communities-in-western-australia