Catholic Teachers Continue Industrial Action
Catholic Communications, Sydney Archdiocese,
7 Nov 2014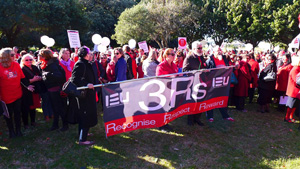 Thousands of teachers and support staff at schools across the Archdiocese of Sydney and other Dioceses across NSW will go on strike for one hour on Monday morning, 10 November.
The strike will begin at 8.30 am and end 60 minutes later and follows the series of rolling strikes by members of the Independent Education Union (IEU) that began in June this year over a new draft enterprise agreement for staff at NSW Catholic systemic schools.
"Negotiations on the new Enterprise Agreement are continuing to progress," says Tony Farley, Executive Director of the Catholic Commission for Employment Relations (CCER). "We are working towards a comprehensive settlement of all outstanding matters through a process of good faith bargaining and while there are still matters to be discussed, it is unfortunate that the Union continues to press for industrial action which will have no bearing on the outcome of the negotiations."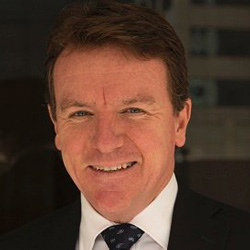 Although John Quessy, General Secretary of the IEU insists the one our stop work has been called to "minimise the impact on members," he also warns of more sustained industrial action if the Union's demands are not met.
In June, July and August this year the Unions series of rolling strikes disrupted hundreds of Catholic primary and secondary schools throughout the state as well as in the ACT.
The strike on Monday will not include the Archdiocese of Canberra and Goulburn but will affect all other Catholic dioceses with John Quessy arguing that that progress on the enterprise agreement was disappointing and that IEU felt they had no choice but to take further action.
"Industrial action is normally taken as a last resort when negotiations have been exhausted or broken down, not in the midst of negotiations," Mr Farley says describing the industrial action taken by the Union in previous months as well as its decision to down tools for an hour on Monday as "unhelpful."
"We acknowledge that the draft proposal is a new approach which has caused some teachers and staff uncertainty," he says but points out that today's schools are very different places from those our parents or grandparents attended.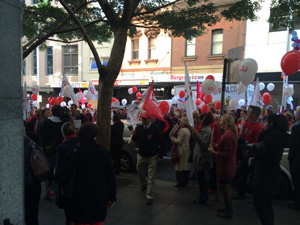 With the advances in technology, computers, IT learning, social media and other factors, the work of teachers is changing across the globe and the way children are taught is also undergoing considerable change.
"This is a new landscape for education," he says. "A new model for schooling needs a modern approach to consultation which is why we are listening to staff in a number of ways and are confident we will reach an agreement that staff at our schools will support."
Reiterating the pledge by the CCER made when negotiations first began that "nothing is off the table," Mr Farley says the only winners in the ongoing industrial campaign by the Union are the Union officials who are encouraging it.
Calling for strikes is an "old school approach to a new school agreement," Mr Farley says the Union is well aware that an agreement that everyone supports will only come from continuing discussions which are well underway and have been underway for the past several months.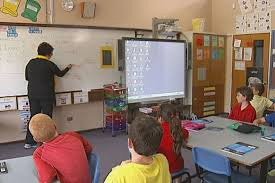 From the outset, the Union has continued to claim that the proposed Enterprise Agreement being offered to teachers and support staff will result in larger class sizes, less time for lesson preparation and less resources in the classroom.
"One of the underlying principles of the Agreement is to give schools and teachers more flexibility, not less; more opportunities, not fewer," says Dr Dan White, the Archdiocese of Sydney's Executive Director of Schools. "To suggest that promotions positions will no longer exist, that there will be mandated increases in class sizes and face-to-teaching, and that there will be cuts to wages are simply not true."
During Monday's one hour strike, teachers and support staff members of the IEU will receive a video update from General Secretary John Quessy who has instructed members to wear red and their 3R badges.