NSW Premier Launches Vinnies Christmas Appeal
Catholic Communications, Sydney Archdiocese,
6 Nov 2014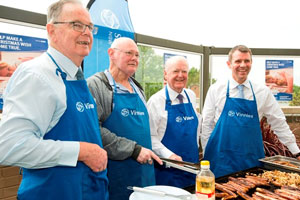 NSW Premier Mike Baird launched St Vincent de Paul Society's annual Christmas Appeal this morning at Vincentian House in Surry Hills.
Joining Premier Baird at the launch were Ray Reynolds, President Vinnies NSW, Michael Perusco, CEO of Vinnies NSW and Sir William Deane, Patron of St Vincent de Paul Society Support Services.
Opened in 2009, Vincentian House which stands on the former site of the old Crown Street Hospital's Nursing Home, was custom built to provide 23 self-contained units for families, single parents and their children and single women faced with homelessness to enable them a chance to regroup and get back on their feet.
Also at the launch were many who have been helped by Vinnies including former residents of Vincentian House who not only are provided with accommodation but receive counselling, budgeting and financial advice and are helped with improving job skills as well as preparing for job interviews.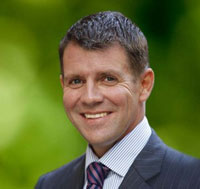 Australia might be called the Lucky Country but for more than 125,000 men women and children across NSW, Christmas is a bleak time. Hard pressed to pay rent, escalating electricity, gas and water bills, food and bus fares there is nothing left over for a turkey or festive dinner let alone gifts under the tree for their children.
Many families and individuals are also experiencing homelessness with under-employment rather than unemployment now a major problem not only in NSW but across Australia. The national figures for those experiencing homelessness and for the individuals and families now struggling to make ends meet are even more alarming with an estimated 2 million now living below the poverty line including more than 500,000 children.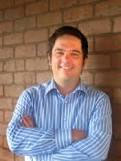 In Sydney the plight of those battling to keep a roof over their heads and their families fed is further exacerbated by the boom in house prices, ever-rising rents and the hefty increases in utility bills.
Currently many of the city's home owners and investors are elated at the continuing rise in house prices with the average Sydney house now costing just under $700,000 and with sales of houses for $1 million or more increasingly common. But for those on the margins the so-called housing boom is a disaster.
Not only do more and more middle and low income earners have no chance of ever owning their own homes but many have little chance of even finding a rental they can afford.
"The current waiting list for public housing in April this year stood at 57,451 with Housing NSW estimating that by 2016 this waiting list will grow to 86,532 with 131,975, the number of households eligible for social housing but who are not yet on the waiting list," says Vinnies NSW's CEO, Michael Perusco.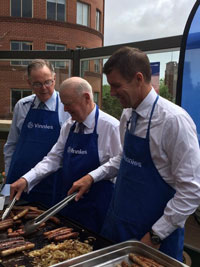 "The fact that so many Australians are either struggling to keep their tenancy or having to rely on friends, family, charities and sadly the streets for refuge should be of grave concern to us all," he insists and accuses successive governments of failing to address what has become a housing affordability crisis.
In the last financial year, Vinnies NSW provided $22 million worth of assistance to more than 400,000 people.
During last year's Christmas period from November 2013 to January 2014, more than 37,721 people in NSW turned to Vinnies for help, including 8,249 or just under 25% of these, being new clients who were seeking assistance from Vinnies for the first time.
Of those in NSW Vinnies assisted during the 2013-14 Christmas period, just under 11,000 were on the Newstart Allowance which is less than $300 per week. A further 12,815 were on the Disability Support Pension while almost 8,000 were struggling to make ends meet on a parenting payment and 2,122 were on an aged pension.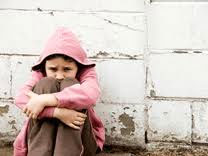 Of the almost 40,000 who needed help, just 3,875 were homeless or living in temporary accommodation, with a further 13,425 Government housing tenants and 17,375 living in rental properties.
The majority of the men, women and children assisted by Vinnies needed help with basics such as food.
"It is a bleak situation when providing people with fundamental needs such as foods accounts for more than 50% of the total spend of assistance provided by the Society during the Christmas period," says Michael Perusco.
In addition, many families and individuals needed help with bills and debt management and assistance with rent or accommodation.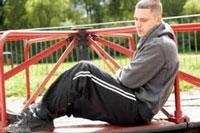 During last year's Christmas period, Vinnies NSW provided close to $2 million worth of assistance with food and $1 million worth of assistance helping people unable to pay their energy bills.
Each year the numbers seeking assistance from St Vincent de Paul Society's staff and volunteers continues to rise.
This year, Vinnies NSW hopes to raise at least $1.1 million which when added to donations will enable the Society's tireless teams of helpers enable those struggling to make ends meet have the sort of Christmas most of us are lucky enough to enjoy.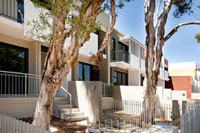 To find out how to donate to Vinnies Christmas Appeal log on to
www.vinnies.org.au