ACU Urges Senate to Back Deregulation of University Fees
Catholic Communications, Sydney Archdiocese,
6 Nov 2014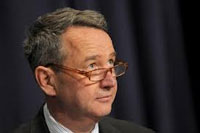 The Australian Catholic University has urged Federal Parliament's Senators to back deregulation of university fees.
This week, ACU Vice Chancellor, Professor Greg Craven called on Canberra's Senators not to overlook benefits to students in the Federal Government's university reform package.
"The Federal Government's retention of the HECS-HELP scheme provides Australian students with the opportunity to further their education while avoiding excessive debts," he insists adding that the proposals by the Minister of Education, Christopher Pyne to extend funding for sub-bachelor places will provide students from low socio-economic backgrounds with an important pathway into higher education.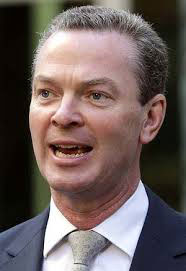 While encouraging Australia's senators to support the reforms, Professor Craven does not shy away from the fact that deregulation of fees at the nation's universities is urgently needed to ensure the sector is financed into the future as well as provide students with the opportunity of a world-class education.
"Successive governments from both sides of politics have cut university funding with the average base funding per student declining in real terms since the mid 1990s. Fee deregulation will afford universities the financial security required to deliver the quality of higher education courses needed to support Australia's future workforce and the nation's economic development," he says.
With a combined student body of more than 20,000, ACU is Australia's only truly national university and has seven campuses. Sydney has two campuses with one in Strathfield and the other in North Sydney with the remaining five located in Canberra, Brisbane, Adelaide, Ballarat and Melbourne.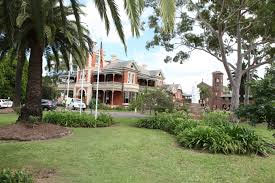 Professor Craven says there are three good reasons and one spectacular one as to why universities must be able to set their own fees.
He firmly believes without deregulation, not only will public universities find it increasingly difficult to fund vital national research, but will lead to a decline in the international perception of Australian higher education. He also warns that if the reforms are not supported, while students' education may cost less, the academic standards are likely to be second rate.
"If we are to fund universities to ensure education is not only worth having, the mix between government and student contributions has to be adjusted," he says.
While one of the key catchcries of opponents to the Government's university reforms has been "equity" and claims that the cost of a degree will mean that students from lower socio economic backgrounds will not be able to afford a university education.
Professor Craven however disputes this and says along with the decision to maintain the HECS loan scheme which will ensure no student has to pay upfront American-style tuition fees, the Government is retaining and extending Labor's initiative of open university entry for every qualified person introduced under the Gillard Government's demand-driven system.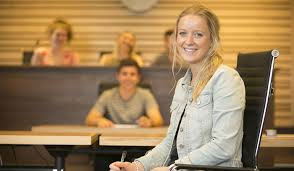 He also points out that while overlooked by most pundits, the Government and Education Minister Christopher Pyne have moved to protect students entering lower paid but vital professions such as education and nursing.
For this reason, course fees for those studying education or nursing will be considerably less than fees for courses that cost more to run such as veterinary science or engineering, and which ultimately give graduates in this field the opportunity earn many times the income of a teacher or health-worker.
Although ACU has thrown its support behind the proposed university reforms, Professor Craven admits he remains extremely concerned about some aspects of the package, including the proposed extension of funding to non-university higher education providers such as private colleges.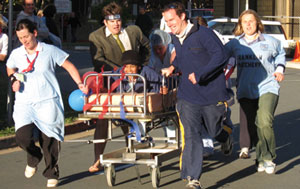 "Extending funding to Ma and Pa Kettle providers puts at risk the quality and international reputation of Australia's tertiary education system," he says, citing the disturbing revelations in the media last month about a series of unscrupulous vocational training colleges in Victoria were recruiting students with intellectual disabilities, as well as those in aged care homes, the homeless and the unemployed.
By targeting men and women with low level schooling or impaired intellectual ability, most of whom would be unable to finish the course, these unprincipled VET colleges were able to collect hundreds of thousands in fees from the Government.
Under the current system, students undergoing Vocational Education Training can borrow up to $90,000 via VET-FEE-HELP loans, which they do not have to begin paying off until they earn $53,000 per year, and all of which is paid by the Government not to the student but instead directly to the training college.
"Reports of these providers trawling dole queues, public housing and the intellectually disabled for prospective victims must be prevented from ripping their way through the higher education system as well," Professor Craven says.