St Vincent's, Darlinghurst Continues to Lead the Way in the Battle Against HIV/AIDS
Catholic Communications, Sydney Archdiocese,
27 Nov 2014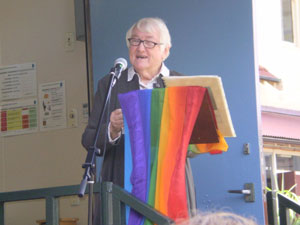 The Sisters of Charity will join pastoral carers, doctors, nurses and researchers tomorrow for a special community celebration to be held at St Vincent's Hospital, Darlinghurst to mark the 30th anniversary of Ward 17 South, Australia's first HIV/AIDS ward.
In October 1982 Ron Penny, Associate Professor in Immunology at St Vincent's Hospital, diagnosed the first case of AIDS in Australia. The patient was admitted to Ward 7 South. This would later be designated Ward 17 South with St Vincent's Hospital leading the nation in the treatment and care of those with HIV/ AIDS.
Working on the frontline from 1984 until the mid 1990s during Australia's HIV/AIDS pandemic that took the lives of thousands of young men, the Sisters of Charity and all those at St Vincent's Hospital displayed great compassion and courage as they cared for more than half of all those infected with AIDS across Australia.
On Friday, ahead of World Aids Day on Monday, 1 December, many who brought comfort to those in Ward 17 South throughout the desperate days of the mid to late 1980s and early 1990s will attend the 30-year celebration and commemoration at St Vincent's Hospital.
Among those attending will be Associate Professor Anthony Schembri, CEO of St Vincent's Health Network who was a social worker on Ward 17 South at the height of the pandemic. Sisters of Charity, Clare Nolan who was Director of Nursing at the time and Sr Margaret Mines RSC pastoral staff worker at the Hospital during these grim years, will also be there.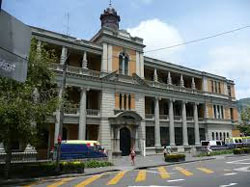 Now retired and living in Brisbane, Sr Margaret who has flown to Sydney especially for the event, was also responsible for establishing the Archdiocese of Sydney's Tree of Hope. Now a part of CatholicCare and based at Lewisham, the Tree of Hope continues to offer pastoral care, emotional and practical support to those living with HIV/AIDS as well as to their families and carers.
"I saw a great need to create a place of compassion where people with the virus could come to just be themselves, where nobody would be discriminated against, where there would be no labelling of people and where people, their families and carers would be free to have the dignity God had already given them and be offered the respect that was their due," she says.
By the mid 1990s when Sr Margaret founded the Tree of Hope although there were excellent medical support systems and community services put in place, thanks in no short measure to the efforts of St Vincent's Hospital, the stigma and fear associated with HIV/AIDS had not been erased and those diagnosed with the virus faced discrimination and isolation.
"What they needed was a place where for a short time they could forget about their illness and just be themselves and enjoy themselves," she says.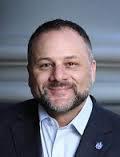 In Australia today with the ongoing advances in research and antiretroviral therapies, an HIV diagnosis no longer means an automatic death sentence. However the drugs used to treat and prevent the virus developing into AIDS are not a cure and come with many side effects, some of which are severe and prevent those living with HIV from leading the sort of full life most of us take for granted.
Although Ward 17 South, the former epicentre of Australia's battle against HIV/AIDS, has been recommissioned, the memories of the time when fear and panic gripped Australia and the thousands who developed AIDS only to die a short time later, are unlikely to be forgotten by the team of clinicians, pastoral careworkers and all those on the front line at St Vincent's Hospital during this period.
Associate Professor Anthony Schembri remembers his years as a social worker in Ward 17 South as a time when effective combination therapies had not yet been developed, and a ward filled with people diagnosed with HIV and who were dealing with stigma and discrimination, as well as loss, grief and bereavement.
Father Claude Mostowik MSC says he was in Rome when the pandemic first hit and began spreading with alarming rapidity across the world, decimating communities in San Francisco, Los Angeles, Sydney and Melbourne and other capital cities.
He vividly recalls the ensuing panic and fear that gripped the world as hundreds of thousands of bi sexual and homosexual young men lost their lives to the virus. Spread by the exchange of body fluids the virus was also passed on to those shared needles such as users of drugs or those who required regular injections for a medical condition. Blood transfusions also led to a lesser but equally disturbing number of men, women and children infected with HIV/AIDS.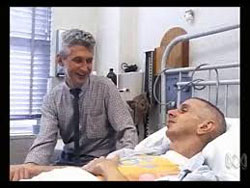 "It was a dreadful time," he says. Returning to Australia in 1985, he worked in formation and training students, but says he wanted to expand his focus. This led to Fr Claude becoming a regular visitor to Ward 17 South and the Sacred Heart Hospice and offering his support and pastoral care to Sydney's homosexual community and the many young men who'd been infected with HIV/AIDs.
In 1987 at the height of the pandemic, more than 7000 across Australia were diagnosed with the virus.
"Most of those in Ward 17 South were young men in their 20s or early 30s. I became friends with many of them and I remember how difficult it was to lose so many of those I had come to care so much about, and to preside over two and three of their funerals each week," he says.
Each year to commemorate World Aids Day, Fr Claude conducts a non-denominational service of remembrance, reflection and thanks for Sydney's Tree of Hope community.
Now based at Lewisham, the Tree of Hope is a chance for those living with HIV, their families, friends and carers to remember loved ones lost to HIV/AIDS, reflect and then to look ahead to the future with hope.
The most recent statistics available reveal that more than 25,000 men and women across Australia are currently living with HIV.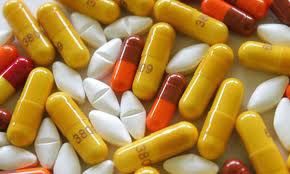 However they are not cured. And a cure is not on the horizon.
Unlike smallpox there is no vaccination against AIDS or HIV and with the ability of the virus to keep changing, it is unlikely there ever will be," says Monsignor Robert A. Vitillo, the Geneva-based Special Adviser on HIV and AIDS for Caritas Internationalis.
"Once a person is infected with HIV there is no effective medicine that will completely eliminate the virus," he says.
However the good news, he reports, is that instead of talking about HIV/AIDS as a public health threat, doctors, health workers and researchers are beginning to talk about HIV/AIDS as a public health emergency.
To find out more about the Tree of Hope, log on to http://www.catholiccare.org/community/community-services/tree-hope