Restructure Provides Improved Quality Support for Catholic Schools' Hearing & Vision-Impaired Students
Catholic Communications, Sydney Archdiocese,
25 Nov 2014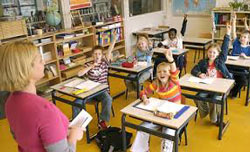 The more than 194 students at Sydney's Catholic schools with vision and hearing loss will receive even more specialised and targeted support from the start of the school year in February.
Under a restructure of the Sensory Impairment Program designed by the Archdiocese of Sydney's Catholic Education Office (CEO), not only will students continue to receive support from 16 full-time sensory specialists but they will be supported by classroom teachers and teacher aides who will specific training to assist children who are vision or hearing impaired.
"This new approach will not be a cut in funding or in services. Instead it is a restructure to improve the Program and to make sure we are doing everything possible to ensure every student with a vision or hearing loss has access to the best support services he or she needs in every lesson, every classroom, every day," says Dr Michael Bezzina, CEO's Director of Teaching and Learning.

Quick to reassure parents that the city's 150 Catholic schools remain deeply committed to giving children whose learning is impacted by problems with hearing or vision, Dr Bezzina says the new model of service is based on international best practice, feedback from parents, students and teachers and on what has already been working well in the schools.
Recent reports on the restructure of CEO's Sensory Impairment program have alarmed some parents, particularly with claims that under the restructure there would be far fewer sensory specialists and children with hearing or vision loss would instead have to rely on still-to-be-trained regular teachers.
At present it is anticipated that there will only be three less full-time sensory specialists who will hbe given more of a primary responsibility in the program with support from other special educators in regional teams, plus the CEO's major professional development initiative for all teachers and teachers' aides responsible for students with hearing or vision impairments in their classroom.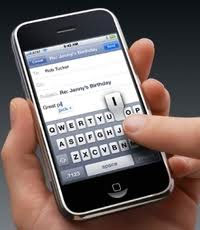 "This will provide a far more integrated service approach," says Dr Bezzina adding that there will also be access for students to additional specialists including speech pathologists and teachers for the deaf and blind.
"We are here to transform classrooms into environments that foster learning, confidence and independence while removing those barriers that are presented to children with special needs," he points out that supporting the needs of students with a diagnosed disability, and helping them develop their full potential, is a priority, and always has been at the city's Catholic Schools.
For any parents who may be concerned about the changes, Dr Bezzina urges them to get in touch with the Catholic Education Office so they can have their questions answered and find out exactly how the new approach to CEO's Sensory Impairment Program will work.
"Our new team will also work directly with every school and learning support team in collaboration with parents to develop a learning plan specifically designed to meet the needs of their child," he says.
To find out more, contact CEO at (02) 9569 6111 or log on to www.ceosyd.catholic.edu.au