$7 Patient Co-payment Fee Unfair Attack
Catholic Communications, Sydney Archdiocese,
25 Nov 2014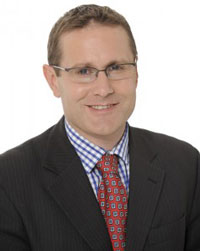 Although Group CEO of St Vincent's Health Australia, Toby Hall endorses the Government's proposed $20 billion medical research future fund, he condemns Government plans to introduce $7 patient co-payments for GP visits, out-of-hospital pathology and diagnostic imaging to fund the scheme.
Under proposed changes to the Government's health policy, set to be implemented on July 1 next year, the Medicare Safety Net threshold will also be lowered, federal funding for hospitals cutback and every Australian including concession holders and pensioners, asked to pay an additional $5 towards the cost of each Pharmaceutical Benefits Scheme (PBS) prescription.
"The policy will directly hit the poorest in our society the hardest," Mr Hall says and describes the changes, which have yet to pass the Senate, as "unfair" and "bad health policy."
"Across St Vincent's campuses in Sydney and Melbourne you don't have to walk far through our patient clinics and research labs to see that we are finding solutions to some of the most intractable human disease challenges," he says.
The renowned Garvan Institute for Medical Research and the Victor Chang Institute for Cardiac Research, at St Vincent's Hospital, Darlinghurst, clinicians and scientists have been responsible for many internationally acclaimed biomedical breakthroughs.
"There can be no doubt the Abbott's Government's plan for a robust research funding plan to take us well into the future will radically improve the well being of many Australians. The problem is the major funding source coming from the $7 GP co-payment," Mr Hall says.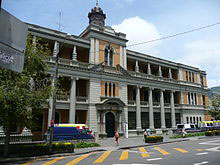 In addition to St Vincent's Health Australia, the Government's plan to implement $7 co-payments for GP visits, pathology and X-rays is strongly opposed by the Australian Medical Association, the Rural Doctors Alliance, the Australian Council of Social Services, the Central Australian Aboriginal Congress, the Rural Doctors Association of Australia, welfare agencies, public health professionals and academics.
However getting legislation through the Upper House is now even more problematic with Senator Jacquie Lambie this week declaring her split from the Palmer United Party. Also with Federal Parliament in its final sitting fortnight the cross-benchers believe the legislation is now on the backburner until next year.
"If the changes are passed by the Senate, any gains from the co-payments would be "devastatingly off-set by discouraging a large proportion of our population from accessing the primary health care they need," Mr Hall warns and cites calculations by the Grattan Institute that found that the average cost of a visit to a hospital emergency department in lieu of a visit to the GP is $291, or 40 times the cost of the co-payment.
St Vincent's Health Australia shares the fears of Australia's other public and private hospitals that emergency departments will become clogged by those who are unable to afford the GP co-payments for themselves or their families.
One estimate suggests that as many as 500,000 will seek treatment in emergency rather than with a GP if the co-payment is introduced. This would swamp emergency rooms at St Vincent's Health Australia's 15 public and private emergency departments, including the Emergency Room at St Vincent's Hospital, Darlinghurst which is one of the nation's busiest, and put further pressure on other already over-worked emergency departments across the country.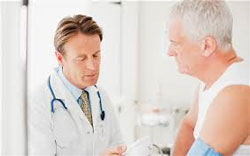 "Evidence already shows us the poorest are sicker and die younger than those on good incomes," Mr Hall says and cites the 2010 and 2013 studies commissioned by Catholic Health Australia which found that those in Australia's lowest income groups, die more than three years earlier than their more affluent counterparts.
The studies also found that up to 60% of men and 40% of women in Australia's jobless households battle long term health conditions and disabilities.
Compared with the rest of the population, 20% of Australia's poor have three times the rate of obesity together with a far higher percentage of problem drinkers and were four and five times more likely to suffer from chronic illnesses such as diabetes or heart disease.
"Like many emergency departments throughout Australia, in our inner city hospitals we see a large cohort of patients who don't access primary care. We see them present to our emergency departments with common conditions such as cellulitis and pneumonia - preventable through primary care interventions and oral medications but now requiring hospitalisation and IV lines," Mr Hall says.
The co-payment will not be applied to Chronic Disease Management items, health assessments and mental health items however Mr Hall believes its introduction will see many unable to afford the co-payment for themselves or their families opting instead to avoid medical treatment altogether, he warns: "leaving us to literally be the ambulances at the bottom of the cliff picking up the pieces in a high-cost atmosphere that will totally negate the $7 saving."
A University of Sydney study earlier this year found that the low income elderly and those with chronic conditions would be hardest hit by the introduction of patient co-payments. The study also revealed that in 2011 before co-payments were even mooted, up to 13 percent of people in some parts of the community delayed seeing a GP or did not seek medical care because of cost issues.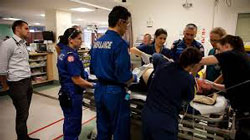 "By all means charge the middle classes and wealthy $7 or even more. But create exceptions for those on low or no incomes and their families," Mr Hall says.
When announcing the $7 patient co payment, Treasurer Joe Hockey said people should be willing to give up the cost of "two middies of beer" to see a doctor.
"A $7 fee sounds easy but the policy flies in the face of good evidence," Mr Hall says. "I don't envy the Government's challenger to find savings but creating disincentives to stay health is not the way to go."
For further information on the co-payment see the Australian Medical Association at https://ama.com.au/gpnn/7-co-payment-proposal-how-it-will-work