Grave Concern over Govt's Proposed Changes to the Migration Act
Catholic Communications, Sydney Archdiocese,
21 Nov 2014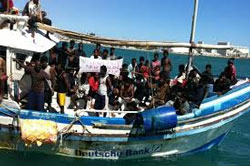 St Vincent de Paul Society's National Council has expressed grave concern over the Federal Government's proposed changes to the Migration Act and has urged Senators to reconsider their support for the Bill and to restore fairness to the treatment of refugees.
"It is time that we as a nation rejected the politics of cruelty rather than rejecting people who seek refuge," says Dr John Falzon, CEO of the St Vincent de Paul Society's National Council.
Included in the proposed amendments would be the re-introduction of temporary protection visas to be applied to around 30,000 asylum seekers still living in Australia; those asylum seekers found to be refugees would get a three-year visa allowing them to work but they would ultimately have to return to their country of origin and the expansion of maritime powers covering people detained at sea.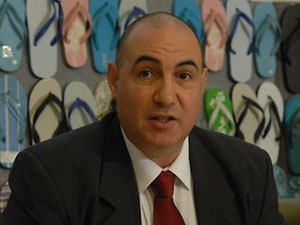 The bill also raises the risk threshold of sending arrivals in Australia back to another country. Currently, people will not be returned to the country they came from if there is a 10% chance thery will suffer significant harm there. The amendments include raising the risk threshold to at least 50%.
Also under the amendments the more than 100 children born in Australia to parents who arrived by sea without a visa and seeking protection would be classified as "unauthorised maritime arrivals" and would in effect be stateless with little chance of becoming Australian citizens despite their Australian birth certificates.
However according to Dr Falzon the most troubling amendment of all is the redefinition of Australia's protection obligations under the United Nations Refugee Convention and the decision to eliminate almost all references to the UN Convention in Australia's Migration Act.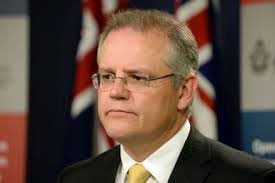 Theses would be replaced instead with the Government's own interpretation of Australia's obligations which would allow Government officials to remove people from Australia in complete abrogation of the UN Convention's non-refoulement clause which prevents the forced return of refugees to persecution or danger.
"These amendments strike a further blow to one of the most ostracised and vulnerable groups in our society," Dr Falzon says insisting that St Vincent's de Paul Society cannot stand by and remain silent while Australia's asylum seekers and refugees are suffering untold distress and mental anguish.
"The work of our members and the fate of refugees is inextricably linked. Along with other organisations we provide emergency assistance in the form of food, housing and furniture to refugees who often receive little or no assistance from the Government," he says.
Dr Falzon urges Australia's Senators reduce the harm of the Bill by asking for modifications to the proposed amendments, including a provision to permit refugees to ultimately apply for a Permanent Protection Visa rather than leaving them in limbo and continuing uncertainty about their future.
As of 31 October there were 3084 people recorded in Australia's on shore and off shore detention centres, with more than 800 of these children.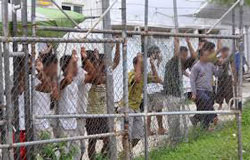 In the past year the Government has reduced places of refugee settlement under its Humanitarian Program from 20,000 under Labor to 13,750 and this week reduced the number of places available to the more than 13,000 refugees currently waiting in Indonesia from 600 to 450.
Immigration Minister Morrison says his amendments to the Migration Act will make it easier to send asylum seekers to other countries and, if passed, it would become an asylum seeker's responsibility to prove their claim and protection visas would be refused when a person cannot or will not establish their identity.
However a report by the Parliamentary Committee into Human Rights, Chaired by Liberal Senator Dean Smith, is scathing of all the government's proposed changes to the act, saying they would put Australia at odds with international human rights law.