Pope Denounces Euthanasia as Latest Dying with Dignity Bill Tabled in Federal Parliament
Catholic Communications, Sydney Archdiocese,
17 Nov 2014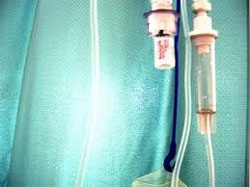 Pope Francis has denounced the right to die movement saying it is false compassion and symptomatic of today's throw-away culture.
Speaking to the Association of Italian Catholic Doctors at the Vatican on Saturday, 15 November, the Holy Father said that each human life, no matter the condition, was sacred.
He said; "It is false compassion to consider euthanasia as an act of dignity when it's a sin against God and creation.
"In ancient thought and in modern thought, the word 'kill' means the same," he said.
While denouncing euthanasia Pope Francis also went on to condemn abortion, in vitro fertilisation or the scientific production of a child and embryonic stem cell research or "using human beings as laboratory experiments to presumably save others."
The Pope's comments come as Australia faces yet another national campaign to legalise physician-assisted suicide.
After a four month Senate Inquiry, a draft of Greens Senator, Richard di Natale's Medical Services (Dying with Dignity) Bill 2014 was tabled in Federal Parliament late last month and is set to be debated early next year when Parliament reconvenes.
However unlike the many unsuccessful private members bills brought before federal as well as state and territory parliaments aimed at legalising euthansia, the Senator di Natale's Bill has carefully omitted the word "euthanasia" and refers to Assisted Suicide as a "medical service," which enables the Bill to come under Section 51 of the Australian Constitution which gives Federal Parliament the power to legislate medical services.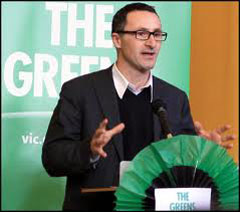 "To omit the word euthanasia and to describe physician-assisted deaths as 'medical services' is deeply offensive," says Chris Meney, Director of the Archdiocese of Sydney's Life, Marriage and Family Centre. "This Bill not only attempts to redefine euthanasia as a medical service, but proposes the Commonwealth reimburse those who kill its own citizens."
Under terms of the Draft Bill doctors in Australia would be able to legally prescribe and administer end-of-life drugs to terminally ill patients after prescriptions for these drugs had been signed off by a two medical practitioners and a psychiatrist.
First introduced into Parliament in June this year, the Bill tabled by Senator di Natale, who is also a doctor, was referred to the Senate Legal and Constitutional Affairs References Committee for a Senate Inquiry. Over the next four months, the Committee held public hearings in Canberra and Melbourne and received more than 700 submissions.
Hundreds of these submissions came from a wide number of organisations, religious leaders, individuals as well as euthanasia advocates such as Philip Nitzsche, Australia's so-called "Dr Death" who is currently facing deregistration as a medical practitioner for providing instructions on suicide to a 45-year-old man who was depressed but otherwise in good physical condition, and who took his own life a short time later.
But many of the submissions received by the Committee were staunchly opposed to the Bill and to the whole concept of euthanasia. These included submissions by the Catholic Archdiocese of Sydney, Catholic Health Australia, the Coalition for the Defense of Human Life, the Catholic Women's League of Australia, the Australian Christian Lobby, politician and former NSW Attorney General Greg Donnelly, Alzheimers Australia, the Knights of the Southern Cross, St Vincent's Health, the Anglican Diocese of Sydney, Palliative Care Nurses of Australia and the Australian Jewish Community.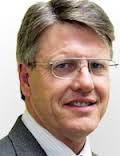 Over the past decade the issue of euthanasia has seldom been off the political agenda with Bill after Bill coming up before state and territory parliaments. Despite the fact each has been resoundingly defeated when put to the vote, euthanasia is already being promoted as an issue in the upcoming elections in Victoria. Last week the issue received unprecedented support from The Age newspaper in Melbourne with strong editorials calling on Federal Parliament to recognise in law the right of terminally ill people to chose the timing and manner of their death.
The week-long campaign was followed up by a series of daily emotionally-charged stories on the agonising death of a parent or terminally ill men and women who wished to die. These stories also appeared in the Age's sister newspaper, the Sydney Morning Herald together with a poll inviting people to vote online if they were for or against euthanasia.
"Once again we are seeing another campaign to facilitate state-sanctioned killing of the elderly and the sick. And again, many vulnerable Australians will become more fearful of what may lie ahead for them if others are allowed to determine that theirs as well as other lives may no longer be worth living," Chris Meney says. "All of us want to be loved and cared for as we approach the end of our life's journey. Many speak about how and when we die in a way which suggests that it is ultimately all about the decision of an individual. But those who have seen people die, and who understand its social dimension, know that it is also deeply about so many others who care and love that particular person."
The legalisation of assisted suicide is a slippery slope as society becomes more desensitised as the number of those euthanised, he says and cites the increasing numbers of those who have been euthanised without having given their explicit consent in nations such as The Netherlands where suicide is legal.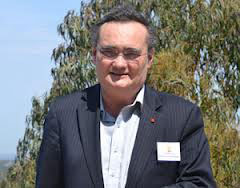 Instead of yet another debate about euthanasia, he urges Australians to come together as a caring community with a common purpose to ensure that quality palliative care is available for every Australian.
"If the best we can offer someone who is feeling afraid and fearful as they approach their death is to kill them prematurely, then it reflects a colossal failure on us as a community. Respect for the sick and vulnerable and helping them to die well, calls us to do much better than to stoke their fears about pain and suffering, when we are not prepared to publically advocate for the provision of quality palliative care for all."
One of the most outspoken campaigners against assisted suicide was Dr Nicholas Tonti-Filippini, Associate Dean of the John Paul II Institute of Marriage and Family, who lost his 38 year struggle against terminal illness and the constant agonising pain of rheumatoid auto-immune disease, earlier this month.
In a submission to South Australia's Voluntary Euthanasia Bill 2010, he pointed out the underfunding and inadequacies of palliative care available in Australia, particularly for those living outside major cities, and the fact that the definition of "terminal illness" can include many people who are months or even years away from their illness causing death.
Those who are terminally ill need support and encouragement, he insisted and took issue with the fact the Bill - like the draft Bill tabled in Federal Parliament last month - was based on the notion of "unbearable pain."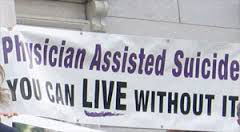 "A major part of pain experience and our capacity to tolerate it, is what is sometimes called 'existential pain.' Pain of an existential nature arises usually from loneliness and a lack of a sense of self worth," he wrote explaining that pain and suffering are complex involving physical, psychological, emotional and spiritual elements.
"People cope with illness and pain in different ways," he said in an interview with the Archdiocese of Melbourne shortly before his death on 7 November. "Some people can meditate. I can't. I have never been able to. For me it is just getting involved in my work."