Medical Breatkthroughs at St Vincent's Hospital & the Garvan Institute Receive Worldwide Acclaim
Catholic Communications, Sydney Archdiocese,
11 Nov 2014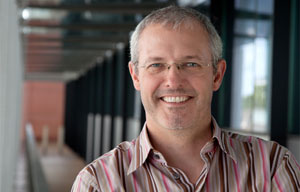 Researchers at the Garvan Institute of Medical Research, Darlinghurst have triggered worldwide interest with their groundbreaking discovery on why calcium-binding drugs commonly used to treat osteoporosis or late stage bone cancer may also benefit patients with other malignant tumours, including post-menopausal women with early stage breast cancer.
The new study by the Garvan Institute's Professor Mike Rogers, Dr Tri Phan and Dr Simon Junakar is being widely reported across the US, the UK and Europe as well as in two of the world's most prestigious and influential international publications, The New Scientist and Cancer Discovery.
Founded by the Sisters of Charity, who also established St Vincent's Hospital, Darlinghurst, Australia's oldest and one of the nation's most highly regarded hospitals, the Garvan Institute of Medical Research has long been regarded as one of the world's leading research facilities.
The latest finding by the Garvan scientists may well alter and even revolutionise the way some cancers are treated as well as improve the survival rates of some of those diagnosed with early stage breast cancer.

Researching the results of several international clinical trials, the scientific team at the Garvan Institute discovered that where women with breast cancer were given drugs containing bisphosphonates commonly used to treat osteoporosis alongside normal early-stage treatment for the disease, the scientists found that the drugs inhibited the spread of cancer in some women as well as giving many a "survival advantage."
With the use of sophisticated imaging technologies, the Garvan Institute scientists found that bisphosphonates attach to tiny calcifications in tumours, which are then devoured by "macrophages," the immune's system's white blood cells that cancer hijacks early in the development of the disease to conceal its existence.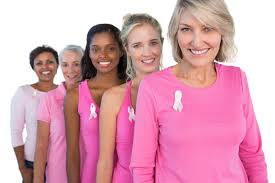 "We do not yet fully understand how the macrophages revert from being "bad cops" to "good cops" although it is clear that this immune cell interacts with tumours and probably changes its function in the presence of bisphophonates," says project leader of the research, Professor Mike Rogers.
Once Professor Rogers and his colleagues realised what was happening in mice, they worked with medical staff and patients at St Vincent's Hospital, Darlinghurst, obtaining a tumour sample of a breast cancer patient who had undergone surgery.
By staining the tissue for calcifications, they found them next to and even alongside the macrophages, indicating that the same process they had found in mice also occurred with humans.
Garvan scientist, Dr Tri Phan, an immunologist and microscopist admits he did not think such a process could be possible until he saw it with his own eyes.
"I clearly remember the moment we first saw macrophages behaving like little Pacmen and gobbling up the drug. It was astounding," he says.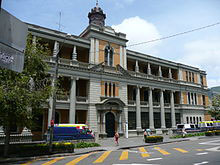 The next step of the Garvan team's research will be to analyse changes that take place in macrophages, a type of white blood cell in the body's immune system, to better understand these changes in function and effect on cancer cells.
"The study is potentially transformative in the treatment of some cancers because it is telling us for the first time that drugs we thought only acted on bone can also act within tumours completely outside the skeleton and have a beneficial effect," Professor Rogers explains.
Not only does the research suggest that when used in the treatment of cancer for some patients, and taken early in the disease, phosphonphate drugs such as Fosamax which are widely-used to treat osteoporosis, can extend cancer survival rates, and unlike many other drugs used to treat cancer, has the added advantage of being well-tolerated by humans.
This exciting breakthrough marks the second time in less than three weeks, the Darlinghurst Campus comprising St Vincent's Hospital and associate organisations such as the Garvan Institute have garnered world attention.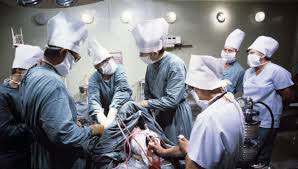 On 24 October, St Vincent's Hospital's Heart Lung Transplant Unit made history when the world's first successful transplantation of resuscitated hearts was announced by the NSW Health Minister, Jillian Skinner.
The Director of the Unit, Professor Peter MacDonald and two of the patients who had been successfully transplanted with hearts that had stopped beating for 20 minutes before being resuscitated were on hand for the Minister's ground breaking announcement. The third patient successfully transplanted with a resuscitated heart was still in hospital at the time but like the other two has recovered well and is making excellent progress.
Until now, transplant units have relied solely on donor hearts from brain-dead patients whose hearts were still beating. But the team at St Vincent's Heart Lung Transplant Unit working closely with research scientists at the Victor Chang Cardiac Research Institute, which is part of the Darlinghurst Campus, have managed to create a special preservative solution which works in conjunction with a "heart in a box" machine. Using the preservative and the "heart in a box," a heart is kept warm and is able to be re-animated, preserved and assessed prior to being transplanted into a recipient.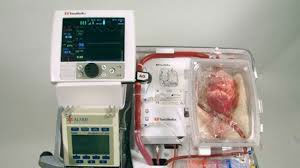 Described as a game-changer, this new method not only limits the adverse effects of a heart being put on "ice" as has been customary in the rush to get it from one hospital to another, but will also helps eliminate the current all-too-brief window before the "live heart" stops beating and is no longer suitable for transplantation.
So far researchers at St Vincent's and the Victor Chang Institute have been able to resuscitate a heart for 20 and 30 minutes after it stopped beating. But further research and development may well be able to extend this period.
The successful transplant of hearts donated after circulatory death (DCD) means that many more hearts will be suitable for transplant not only in Australia but worldwide, and means many more lives can be saved.