Australia's Apostolic Nuncio to become Vatican's "Foreign Minister"
Catholic Communications, Sydney Archdiocese,
10 Nov 2014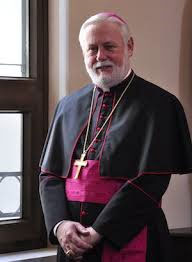 After a little less than two years in Australia, English-born Apostolic Nuncio, Archbishop Paul R. Gallagher has been appointed Secretary for Relations with States by Pope Francis in a role popularly known as "foreign minister" for the Vatican.
The 60-year-old Archbishop was the first non-Italian to become Apostolic Nuncio to Australia and will again make history as the first-ever Englishman to be appointed to this senior diplomatic role.
Archbishop Gallagher will be present at the installation of the Most Rev Anthony Bishop OP on Wednesday evening at St Mary's Cathedral when the Most Rev Fisher will become the ninth Metropolitan of the Sydney Archdiocese.
Australia's Nuncio will succeed Archbishop Dominque Mamberti at the Vatican who has been appointed to replace Cardinal Raymond Burke as Prefect of the Apostolic Signatura - the Church's Supreme Court.
Cardinal Burke has been re-assigned to be Patron of the Sovereign Order of the Knights of Malta.
With more than 30 years distinguished experience in the Vatican's diplomatic service, Archbishop Gallagher served in the Holy See's missions in Tanzania, Uruquay, the Philippines and as the Vatican's Observer at the European Parliament in Strasbourg.
He has also served as Apostolic Nuncio to Burundi, Guatemala and most recently, Australia.
Fluent in Italian, French and Spanish, Archbishop Gallagher was born in Liverpool in 1954, studying at the city's Jesuit St Francis Xavier's College. Although he considered joining the Jesuits or Benedictines, he believed his vocation was as a diocesan priest. He was subsequently sent by the Archdiocese of Liverpool to study at the Gregorian University in Rome where he obtained a doctorate in Canon Law.
Ordained a priest in 1977 he worked as a parish priest in Liverpool but in 1984 was called back to Rome when he became a member of the Holy See's diplomatic service. In 1997 he was appointed Counselor First Class while working at the Nunciature in Burundi and in 2004 was appointed Titular Archbishop of Hodelm and named Nuncio of Burundi.
His years in the Central African land-locked nation of Burundi were tumultuous with his residence bombed in 2008 as the country underwent a further period of violence and unrest. His coolness under pressure and courage earned him great respect during this time.
Last Friday's announcement of Archbishop Gallagher's promotion coincided with Pope Francis' appointment of two new Auxiliary Bishops for the Archdiocese of Melbourne.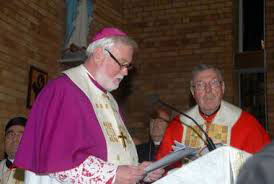 They are Monsignor Terence Curtin, parish priest of Greythorn and Episcopal Vicar for the Eastern Region of the Archdiocese of Melbourne and Father Mark Edwards OMI, who is currently Rector of Iona College Brisbane. Mgr Curtin, 69 was born in Sydney but grew up in Melbourne where he entered the priesthood, beginning his studies at the Regional Seminary of Melbourne before completing his priestly formation at the Pontifical Urban College in Rome.
With a bachelor's degree in Education and a Dorctorate in Theology, he was ordained a priest in 1971 and made a Monsignor in 2012. An academic, he spent 30 years teaching and working with the Australian Catholic University and 12 years with the Catholic Theological College.
"Being called to be an auxiliary bishop is a great opportunity to be a witness and to share faith and spread the mission of the Church, rejoicing in all the wonderful things people are doing across Archdiocese (of Melbourne)," he says.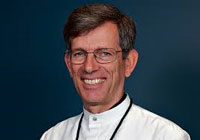 Indonesian-born Fr Edwards, 55, was educated at Mazenod College, Mulgrave and Monash University. He entered the Noviciate of the Missionary Oblates of Mary Immaculate in 1980 and was ordained a priest in 1986.
In addition to his work as teacher, novice master, lecturer and the current Rector of Iona College, he has also served as Counsellor of the Australian Province of the Oblates of Mary Immaculate.
He says he is humbled and surprised by his episcopal appointment and although he admits he will miss teaching, he says he is very much looking forward to "giving back to the Church that has made me, and to the Church of Melbourne where I received my faith formation."
Their Episcopal Ordination is expected to take place at St Patrick's Cathedral, Melbourne n Wednesday 17 December.