Date Set for Installation for the Most Rev Anthony Fisher OP as ninth Archbishop of Sydney
Catholic Communications, Sydney Archdiocese,
3 Oct 2014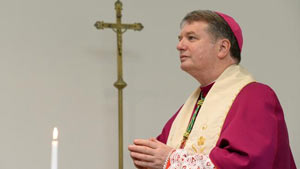 The Liturgical Reception and Mass of Installation for the Most Rev Anthony Fisher OP as the ninth Archbishop of Sydney will take place on the evening of Wednesday, 12 November 2014 at St Mary's Cathedral.
The installation will not only be attended by Bishops, priests, religious, seminarians, political, civil and community leaders but a large number of family and friends, parishioners and young people from schools and universities.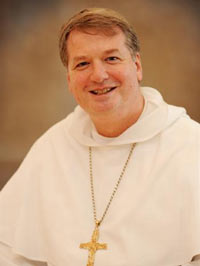 The focus will be on the evening being accessible to the people of the Archdiocese, everyone joining together in solidarity and prayer.
The mass will be celebrated as a Votive Mass to the Blessed Virgin Mary.
Archbishop-elect Fisher has been working with the St Mary's Cathedral Director of Music Thomas Wilson to select the music throughout the Mass by the Cathedral Choir and instrumentalists and promises to be a beautiful contribution.
The evening is open to all who would like to attend with a request for everyone to be seated by 7.00pm.
It will also be webcast live online on the Archdiocese of Sydney's website www.sydneycatholic.org and www.xt3.com