Fr Rob Galea Releases Latest Album 'Something About You'
Catholic Communications, Sydney Archdiocese,
24 Oct 2014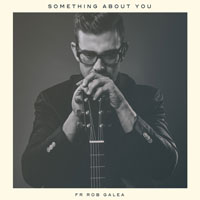 Fr Robert Galea shot to fame in Sydney while he was still a seminarian after he performed at World Youth Day during the Stations of the Cross procession in the city before a crowd of 200,000 young people.
Now an ordained priest, Fr Rob is preparing to launch his latest album 'Something About You' on 25 October 2014, a project that has been four years in making and is dubbed as one of his greatest musical achievements yet.
"This acoustic album is the fruit of the first four years of my priestly ministry - the trials, pains, joys and successes," Fr Rob explains.
"These songs are the stories behind the encounters with God and those moments desperately seeking His face when He is nowhere to be found. These songs are testimonies of my experience attempting to serve and be served by the people of God," he adds.
Fr Rob Galea is a Diocesan priest incardinated in the Archdiocese of Malta, Europe. He is here in Australia 'on loan' as a missionary to the Sandhurst Diocese in North Victoria.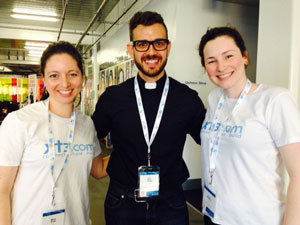 On the 14th of December 2010, soon after his ordination to the priesthood, Fr Rob began his appointment as assistant parish priest of St Brendan's Shepparton and St Mary's Catholic Church in Dookie.
Fr Rob is also chaplain to over 1,700 secondary students Notre Dame College and assists the parish priest of St Brendan's with chaplaincy to two hospitals and six retirement homes. He also regularly attends diocesan and national Catholic youth events, including the Australian Catholic Youth Festival, the Ignite Conferences, and the Sandhurst Diocese Stronger Youth Rallies.
These events, encounters and experiences in all areas of Fr Rob's four years of ministry as a Catholic priest are the inspiration behind the content of his latest album.
"'Something About You' is the fruit of my journey as a new Catholic priest. There are songs about the unconditional love of Jesus, the struggle to pray and 'say something about God'," Fr Rob says.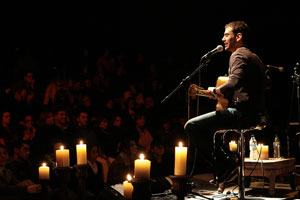 "There are also songs for Communion and the Liturgy as well as a song titled 'Bring Us To Our Knees' which seeks to deal with the issue of child sexual abuse within the Catholic Church."
The late Bishop Joe Grech's voice also features in one of the songs from the album. Fr Rob was devastated by the sudden and unexpected death of the 62-year-old Bishop Joe in 2011. The Bishop often spoke about the power of music, particularly with young people, and constantly encouraged the young priest in his musical endeavours.
"Bishop Joe was always encouraging and was not only gave me pastoral and spiritual support but also urged me to continue writing songs and playing music," Fr Rob said in 2011 after hearing the news of Bishop Grech's death. Fr Rob performed the special tribute song in honour of Bishop Joe during the Australian World Youth Day Gathering in Madrid in 2011. The Bishop has continued to be an inspiration for Fr Rob and his music.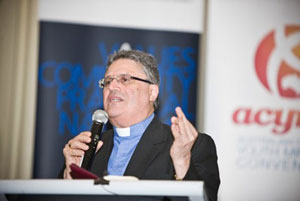 'Something About You' is Fr Rob's eighth music project, following his previous albums Closer [2008], What A Day [2010], Divine Mercy Chaplet [2010], Reach Out [2012], Reach Out DVD/CD [2012], Sheet Music Collection [2013], and the Glorify Mass Setting [2013]. But there is something special about this latest album.
"This record bears my soul and my passion for the Church to come alive in the love of the Lord... it will help you think, pray and reflect. It will be a resource for school prayer, liturgy and meditation as well as be good company on your long drives to and from work," Fr Rob says.
The 11 tracks in the 'Something About You' album are suitable for all ages and involve the work of Boris Cezek, who represented Malta in the 2013 Eurovision Song Content, as well as Australian singer, songwriter and musician Gary Pinto.
'Something About You' will be released and available for order from the 25th of October 2014 at www.FrRobGalea.com.