Workplace Creativity in Today's Fast Moving Technological Age
Catholic Communications, Sydney Archdiocese,
3 Sep 2013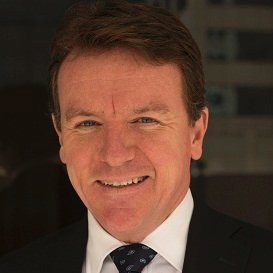 Today's high-tech Digital Age of rapid global communications and information superhighways have radically changed the workplace and the way we work, bringing with it new pressures and challenges for both employers and employees, says Tony Farley, Executive Director of the Catholic Commission for Employment Relations (CCER).
Thanks to ongoing advances in communication most of us can now be contacted 24/7 via Twitter, texts, mobiles, iPads and social media. As a result more and more employees and employers find themselves working late into the night as well as on Saturdays and Sundays.
"To prevent work from becoming all-consuming and taking over our lives, employers as well as employees must take personal responsibility and use discipline. In other words at weekends switch off completely if you can. Use technology but put yourself in control, don't let it control you," he cautions.
The impact of the Digital Age is being felt throughout society and in particular in the workplace. Where we work and how we work are undergoing transformations as profound and as far-reaching in its impact as the Industrial Revolution of the Nineteenth Century.
To address this new world and new way of working, CCER is holding a ground-breaking, intensive two day Conference this week.
International and national authorities from the fields of business, education, psychiatry, health, human resources, the arts, science as well as a wide range of organisations within the Church will examine the positive and negative effects of today's fast-moving Digital Age and examine the changing workplace of today and how it may look in the future.
To be held in Sydney on Thursday and Friday this week (5-6 September), CCER's "The Creative Future of Work" Conference will also track current workplace trends, technology, innovation in management and advances in behavioural psychology.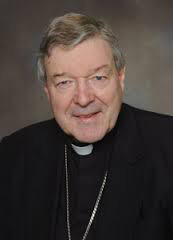 Changes in the way we approach work will be explored together with the impact of these changes on employer-employee relationships.
"Innovation and creativity is vital for the non profit sector," Tony says and points out that while Catholic organisations operate to help those in need they do so with far fewer resources than their public and government counterparts.
With more than 180,000 men and women employed by Australia's Catholic agencies, schools, health and aged care institutions, hospitals, welfare and social services, parishes, diocesan and religious institutions, the Catholic Church is one of the largest, if not the largest, non-government private employers in the country.
The Church and its organisations and agencies have long prided themselves on their ability to do "more with less." But as the cost of healthcare, aged care and education continue to rise at a far greater rate than inflation, GDP and Government revenues, the pressure to remain viable and productive has also increased.
"A business as usual approach to the provision of essential services is simply not sustainable," Tony warns and insists that the continued productivity and success of Catholic agencies, institutions, hospitals, schools, parishes and other organisations depends very much on their ability to adapt and to embrace and lead these changes.
"The Conference marks the beginning of the discussion on how the world of work is changing and looks at strategies that will be needed in the future," he says.
One of the highlights of the Conference will be a Q and A session on Creative Church Leadership with the Archbishop of Sydney, Cardinal George Pell and the Vice Chancellor of Notre Dame University of Australia, Professor Celia Hammond.
Chaired by CCEC's Executive Director, Tony Farley the session will provide insight into the societal influences that have shaped Church leadership over the past 50 years and explore the challenges of today together with ideas for the future of Catholic employees and employers across Australia.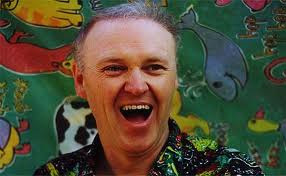 The Conference will also feature a series of workshops together with addresses from national and international leaders in business, the arts, science, psychology, human resources, education, the Church and the not for profit sector.
Lyndon Terracini, Artistic Director of Opera Australia will speak on Creative Leadership and the dual challenges of managing and stimulating the "creative process" and maintaining control as the leader of a team of creative and business professionals.
Kathryn Greiner, Chair of the Ministerial Committee on Ageing (NSW) and Chair of Loreto Kirribilli, has wide experience in the business world and has played an active role in many different not-for-profit organisations ranging from a Directorship with the Bell Shakespeare Company to Chair of the Sydney Peace Prize Foundation. A former Councillor with the City of Sydney she was also a member of the Gonski Review panel.
Her keynote address on Friday 6 September will discuss a concept known as "disruptive innovation" to explain how organisations can effect fundamental change to a business model or industry, frequently using the latest developments of inventive technology. She will also explore some of the changes already taking place as a result of this in Australia's not-for- profit sector.
Kevin Wheeler, founder of The Future of Talent Institute is also among those who will address the Conference and in a not-to-be-missed session will reveal the latest in depth research into employment trends, demographics, workforce attitudes and organisational structures and examine how baby boomers are adapting to the changing world of work. He will also identify the most trends employers should be aware of to help them get the most out of tomorrow's workforce.
Among the many other important featured speakers will be Dr Suzy Green, psychologist and founder of the Positivity Institute who will explore how Applied Positive Psychology can be used in the workplace to improve productivity and job satisfaction by identifying and nurturing employees' highest talents.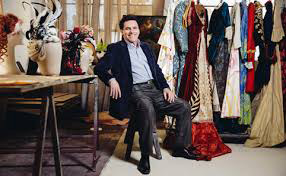 Other subjects tackled include Conflict Resolution into the Future, the Ideal Catholic Workplace and what it will look like and Creativity through Coaching and Leadership.
An address by comedian, Anthony Ackroyd will also be a winner as he argues the importance of laughter and humour as essential tools in our professional as well as our personal lives.
Anthony firmly believes the energy of laughter is an essential tool for creating a work future in which we not only succeed but have a great time doing it.
The CCER Conference Dinner on Thursday, 5 September at the Novotel Sydney Brighton Beach also promises much laughter with comedian, actress and brilliant improvisational performer, Julie Zemiro taking on the role of Master of Ceremonies and giving her own unique take on the world of work.
To find out more about CCER log on to www.ccer.catholic.org.au