Learning and Living the Faith
Catholic Communications, Sydney Archdiocese,
2 Sep 2013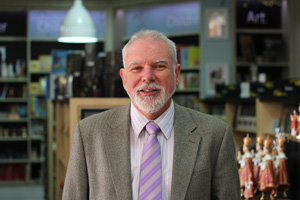 School Religious Education classes taught many of today's adult Catholics about the doctrine and beliefs of the Church, but for a large number there was no instruction on how live the faith or about the celebration of the Sacraments and their own prayer life says Peter McGregor the new Manager of Studies at the Archdiocese of Sydney's Catholic Adult Education Centre (CAEC), Lidcombe.
"It is only recently that we have begun to move from Religious Instruction to Catechesis" he says.
Sydney-born and raised, Peter has a Masters in Theology, a Bachelor of Arts degree, a Diploma in Education and this month submitted his doctoral thesis on the Spiritual Christology of Joseph Ratzinger for peer review.
Based in Melbourne for the past 14 years where he taught Religious Education at St Bede's College, Mentone and where he began his studies for his Ph.D in Theology, Peter replaces James McDonald, CAEC's previous Manager of Studies, who has taken up an appointment as Director of Mission for St John of God Healthcare, Pine Lodge, Victoria.
With more than 30 years experience in evangelisation and Catechesis, Peter is full of ideas and excitement about his new role at the CAEC and his return to his old home town.
Since taking up the position just a few weeks ago, he is already looking at developing a stronger online presence for CAEC and the logistics of holding a series of courses not only at the CAEC offices at Lidcombe but at different locations across Sydney as well.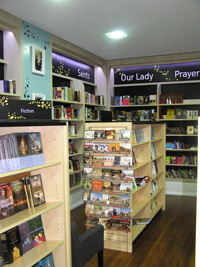 "We want to reach as many people as we can and are aware that some of those who would like to do our courses can't always make it to our offices at Lidcombe due to time or travel restraints. By holding courses at other venues such as in Sydney's CBD will give people more options," he says.
In a bid to meet the increasing demand for Catechesis to enable Sydney's adult Catholics to explore and understand more about their faith and how to live it, Peter and his team at the CAEC are currently developing a series of specially-designed courses which can be taken in person or online.
There are also plans for 2014 to introduce byte-sized Catecheses for those who are juggling careers, families and other commitments and cannot afford the investment of the hours needed to undertake one of CAEC's eight week courses but can afford an evening every week or two.
Under Peter's watch, CAEC will also provide a wide range of links, lectures, interactive videos and other materials to provide Catholics no matter where they live with the resources needed to enrich their faith and their relationship with God.
"Catechesis is not just about information but conversion. It is about becoming more Christ-like. Put another way, "It is no longer I who lives, but Christ who lives in me" Peter explains.
Another reason for the growing demand from Sydney's Catholics for Catechesis and education about their faith is due to the constant challenge they face in today's increasingly secular society.
"Catholics are questioning themselves and their own beliefs and asking why they have chosen to live the way they do as opposed to the way the majority who have no faith lead their lives in today's world," he says.
Catechesis is derived from the Greek word meaning "to echo," which Peter explains covers four main sections. The first of which is the Creed or "The Faith Professed" which deals with doctrine and what we are meant to believe. The second section deals with the Holy Sacraments, "the Faith Celebrated"" while the third section explores Christian Morality, "the Faith Lived."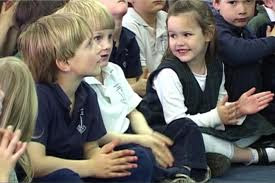 The fourth and final section of Catechesis is devoted to prayer: "The Faith prayed."
"But this is not only about learning prayers but importantly, is about learning how to pray," Peter says.
Well known for the high calibre of its speakers, courses, special lecture series and wide range of resources, the CAEC is hosting an intensive Youth Ministry course for teachers, faith educators and youth leaders at the Maronite Catholic Church, Croydon NSW this weekend from 6-8 September.
The weekend course will be presented by James McDonald who will fly up from Melbourne for the event. To find out more about this and other upcoming courses and events, log on to www.caec.com.au