A Critical Moment in the Fight Against World Poverty
Catholic Communications, Sydney Archdiocese,
27 Sep 2013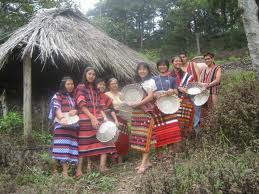 Sunday, 29 September is Social Justice Sunday and the theme this year is based on one of Jesus' great parables: the story of the poor man Lazarus who lies unnoticed at the gate of the rich man.
"Like all of Our Lord's parables, this story presents us with a poignant challenge," Bishop Gregory O'Kelly said in his address at the launch of the Australian Catholic Bishops' Social Justice Statement for 2013-2014 earlier this month, explaining that the parable asks each of us directly: "Where am I in this story? Who am I in this story?"
The parables of Jesus are not allegories, but invite us to enter them at the level of our own imagination, Bishop O'Kelly said and reminded us that when Christ spoke these parables he was looking at his hearers.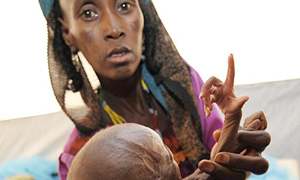 "How do I respond to his gaze," we must ask ourselves he said, and wondered how many of us are reminded of those on the streets and roadsides of every nation on earth, men and women like Lazarus, whom we walk past without even seeing.
"We are reminded there are 45 million individual stories like that of Lazarus among the refugees and asylum seekers fleeing their homes around the world. Each of the world's 370 million Indigenous peoples also has a name and a story.
Each of the 870 million people who are chronically undernourished, whose children face the possibility of stunted growth and permanently damged health; each of these is a parable that cries out to be told," he said.
As detailed in the Bishops' Statement to mark Social Justice Sunday this year, Bishop O'Kelly spoke of the five groups of the today's poorest of the poor, the Lazarus' at our gate.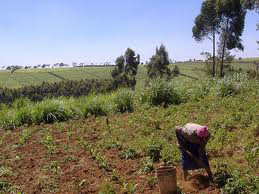 "Firstly there are the desperately hungry.
Next the disaster affected. Thirdly the Indigenous peoples who comprise 5% of the world's population and 15% of the world's poor. Fourth are men, women and children with disabilities, where even in the developing world 90 percent of children with a disability never get to attend school," he said.
The fifth and final group needing our help and our heart are the forcibility displaced, the world's 45 million refugees.
With the previous Labor Government and the newly elected Coalition both reducing Australia's foreign aid to spend the money instead of roads and infrastructure, the nation will not meet its by partisan commitment to reduce world poverty as part of the Millennium Goals of 2000.
At the time, Australia along with other OCED nations pledged 0.7% of Gross National Income (GNI) to foreign aid. This pledge was later reduced to a promise of 0.5% of GNI. But even this is unlikely to be met by the target date of 2015.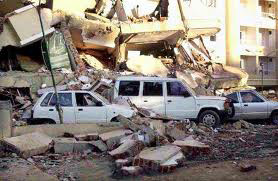 Instead Australia languishes far behind nations such as Norway which gives 0.9% of GNI and Britain which despite a severe recession gives 0.7% of GNI to foreign aid.
"Lazarus is at our gate as Australia is reducing our commitment to just 32 cents out of every $100 of national income," Bishop O'Kelly said.
Returning to the parable of Lazarus, he said what the rich man was guilty of indifference, and charged that indifference is what many of us living in a society as comfortable in its wealth as Australia are frequently guilty of.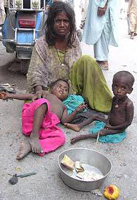 Bishop O'Kelly quoted Pope Francis' homily on the Italian Island of Lampedusa where thousands of asylum seekers from North Africa risk their lives to reach each year:
"We ask forgiveness for the indifference towards so many brothers and sisters, we ask forgiveness for those who are pleased with themselves, who are closed in on their own well-being in a way that leads to the anaesthesia of the heart, we ask you, Father, forgiveness for those who with their decisions at a global level have created situations that lead to these tragedies."
This year Australia's bishops have identified several groups in particular need and whom we should be thinking about especially on Social Justice Sunday.
They are: the hungry-870 million people are undernourished worldwide; disaster-affected communities; Indigenous peoples and people with disabilities.