Renowned US Liberal Arts Scholar Appointed to Campion College
Catholic Communications, Sydney Archdiocese,
27 Sep 2013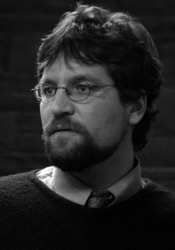 Campion College has appointed internationally-renowned Catholic scholar, philosopher, author and educator, Dr Thaddeus Kozinski to serve as its new Academic Dean from the start of the 2014 university year.
The US-born Dr Kozinski is currently Chair of Philosophy at Wyoming Catholic College, Wyoming where he teaches philosophy, theology and humanities. He will replace Professor Geoff Caban who will retire as Academic Dean at the end of this year.
"Dr Kozinski is an accomplished scholar of deep Catholic faith who has a passion for teaching excellence. He understands the value of the Liberal Arts and his experience at Catholic Liberal Arts colleges elsewhere will enhance our own teaching efforts at Campion," says Campion College President, Dr Ryan Messmore.
The appointment of Dr Kozinski was made after an extensive search both here and overseas, he says.
Professor Tracey Rowland, Dean of the John Paul II Institute for Marriage and Family, Melbourne, Adjunct Professor at the Centre for Faith and Ethics at the University of Notre Dame and Honorary Fellow at Sydney's Campion College is delighted with the appointment and describes Dr Kozinksi as "one of the most exciting young Catholic scholars in Liberal Arts."
"Dr Kozinski will be a great asset to the College," Rowland says adding that his knowledge of classical languages, the history of philosophy, political theory and Catholic social thought make him "a leading Catholic scholar of his generation."
When he takes up the post early next year, students at Campion College will benefit from his extensive knowledge and experience within several prominent Liberal Arts colleges in the United States and Canada. These include Virginia's Christendom College, Our Lady Seat of Wisdom Academy in Toronto Canada and his current position at Wyoming Catholic College where he also serves on the Academic Council.
Speaking from his home in the US, the new Dean of Sydney's Campion College says he is very much looking forward to his new life in Australia and to becoming a member of what he calls "the highly qualified" College faculty.
He also spoke about his enthusiasm for Liberal Arts education and its importance in teaching students how to think rather than what to think.
"The Liberal Arts teaches students to think, speak and problem-solve rather than merely train them for a specific career," he says explaining that the Liberal Arts also help direct students towards the things in life that are good in themselves and for their own sake.
"I am thrilled Campion College is making this form of education - which has shaped Western civilisation for centuries - available in Australia," he says of the Old Toongabbie College which is not only one of Australia's youngest universities but the only Catholic Liberal Arts tertiary college in Australia.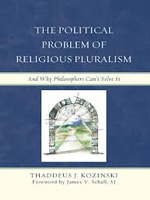 Undergraduates enrolling at Campion College to study for a Bachelor of Arts undertake a core curriculum that covers a wide range of subjects including language, literature, history, philosophy, theology and science.
Dr Kozinski says the integrated nature of the College's curriculum is impressive.
The American-born scholar was awarded a BA at Philadelphia's Villanova University and achieved his Masters in Liberal Arts from St John's College, Annapolis, Maryland. He was awarded his doctorate by The Catholic University of America in Washington DC.
A prolific author, he has published numerous scholarly articles and papers, and in 2010 won wide acclaim for his book "The Political Problem of Religious Pluralism: And Why Philosophers Can't Solve It."

He will arrive in Sydney in January accompanied by his wife Tami and the couples three children.
To find out more about Campion College and its Liberal Arts program log on to www.campion.edu.au