St Vincent's Nurses Inspire Nursing Scholarship as Memorial to a Beloved Mother
Catholic Communications, Sydney Archdiocese,
13 Sep 2013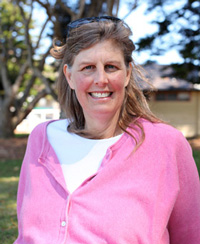 The emotional as well as physical care by the nurses at St Vincent's Hospital, Darlinghurst to their much loved 47-year-old mother, who lost her battle with cancer in December last year, has inspired her five children to channel their grief into action.
"We were so appreciative of the time they gave us, their wonderful care to our mother and saw the massive benefit of what they do first hand," says 19-year-old Philippa Spence. She explains this is the reason she, her elder and younger brother and two younger sisters decided join forces and begin fund raising to establish a post-graduate nursing scholarship at the University of Sydney as a fitting and permanent memorial to their American-born mother.
"We wanted to do something to remember her and to help other people who have been in similar situations or who are going to be in situations like us. We decided this would be a great way to honour Mum. A nursing scholarship is also a way of saying thank you to the nurses who cared for her and to encourage others to become fabulous nurses as well," she says.
For Philippa and her siblings, James 21, Oliver, 17, Lucinda, 15 and Felicity 8, fundraising for this special memorial to their mother, Beth Spence is very much a joint effort.
Along with many of their friends and those who had known and loved their mother as sponsors they put together a team of 25 and competed in last month's City to Surf and raised more than $5000.
Along with events such of this, each of the five siblings also raise funds with their own individual schemes and initiatives.
Supported by fellow students at the University of Sydney where she is in studying physics, Philippa gave up coffee and went on a no-caffeine marathon for the entire month of August while youngest in the family, Felicity and Lucinda have created a small industry by selling chocolates at their respective primary and secondary schools in Sydney's Eastern suburbs.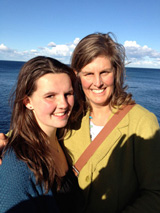 Oliver has also raised funds with "no uniform days" at school as well as donut drives while eldest in the family, James focuses on ways to spread the word and trigger donations at the University of Sydney where he is in his third year of a double degree studying arts and aeronautical engineering.
In the three months since the five began their fundraising efforts they have raised more than $40,000 of their target figure of $700,000 needed for the permanent endowment of a post graduate nursing scholarship in honour of their mother and the nursing staff at St Vincent's Hospital.
As part of their fundraising efforts, Philippa and her siblings established the Seashells Foundation as the focus of their fund raising efforts which has its own site on Facebook along with up to date information, photos of events such as the Spence siblings and their Seashells team running in this year's City to Surf, swaps news and ideas from friends and puts out fund raising alerts. There are also plans to design and set up a website of its own for The Seashells Foundation.
As an introduction to the Foundation's Facebook page, the Spence siblings simply explains to everyone who logs on: "we are raising money for a nursing scholarship at Sydney Uni in honour of the nurses who cared for our mother."
"We named the Foundation 'Seashells' after the childcare group Mum used to run. Mum would talk to the mothers while their toddlers played and it was very much a community-centred group where lots of people came and where everyone was welcome. We want the Seashells Foundation to emulate these things and have that same open attitude," Philippa says.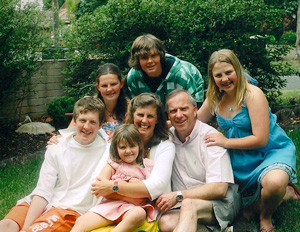 Vibrant, warm, full of energy and a devoted mother, Beth Spence and her five children arrived in Australia from Britain in July 2008 after her Australian-born husband, Dr Michael Spence was appointed Vice Chancellor of the University of Sydney.
Prior to this Dr Spence, his family and wife had lived in Oxford where he was head of the Social Sciences Division at the University of Oxford.
No strangers to Australia where the children had often holidayed with their extended Down Under family, Philippa, her brothers and sisters and parents embraced their new life in Sydney.
Then in November last year their world fell apart.
"Mum was diagnosed with bowel cancer. By the time it was diagnosed it was late stage cancer. She was only in St Vincent's Hospital for a month before everything went bad and we lost her. It was such a shock. It all happened so fast," Philippa says.
Beth Spence died on 22 December 2012, just three days before Christmas.
The death of a mother is always distressing no matter what one's age. But for a family of five children ranging in age from 20 down to 7 the impact would be both devastating and far reaching.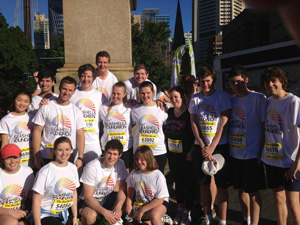 Thanks to the deep love and support of their father and their own fierce determination to create something positive from the enormity of their loss, Philippa, James, Oliver, Lucinda and Felicity are not only raising funds for a scholarship but ensuring the mother they adored will be remembered long into the future.
Just as Beth Spence with her faith, boundless love and warmth made a difference to the many lives she touched in her all too-brief life, the scholarship in her name will also make a difference.
"Throughout the short time Mum was ill the nurses at St Vincent's Hospital were really great. They took the time to get to know each of us and would check that we were okay as well as doing everything they could to help Mum. Before this happened we'd never had much to do with a hospital. A broken arm and stuff like that. But never anything major," Philippa says. "The care Mum received gave us a very clear message of the incredible benefits from these awesome nurses and how for them it really was much more than just a job."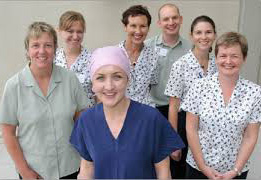 While at St Vincent's Hospital Beth Spence shared a ward with other critically and terminally ill patients.
"There were a lot of sick people there with many who didn't seem to have many visitors. When we were there I noticed the nurses who would come by to give them medicine, would always stay to talk to them, sometimes for quite long periods of time. They'd find odd jobs around the bed and keep the patient's company. It was all very personal and warm."
To donate or join in fundraising events to help make the Beth Spence Memorial Post Graduate Scholarship to study at the University of Sydney's Nursing School a reality, log on to https://www.alumniandfriends.usyd.edu.au/BethSpenceMemorial.asp or visit the Facebook page at https://www.facebook.com/SeashellsFoundation