Call for Australia's Recommitment to Global Poverty
Catholic Communications, Sydney Archdiocese,
11 Sep 2013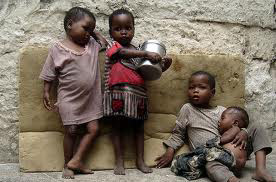 Australia's Catholic bishops have called on the Federal Government to renew the nation's bipartisan commitment of 2000 when Australia signed on to the United Nations Millennium Development Goals to eradicate global poverty.
With a newly-elected Government together with Australia's seat on the UN Security Council and Australia hosting next year's G20 Economic Summit, the country has an historic opportunity to be a force for peace and generosity in the global response to poverty, says Bishop Christopher Saunders, Chair of the Australian Catholic Social Justice Council (ACSJC).
The in-coming Government's proposal to cut $4.5 billion from the forward estimates in the nation's foreign aid program represented a serious departure from Australia's commitment to lift aid funding by 2015, and he urged the new Government to demonstrate leadership by keeping the promise made in 2000 to increase foreign aid from 0.35% to 0.5% of Gross National Income (GNI) by 2015.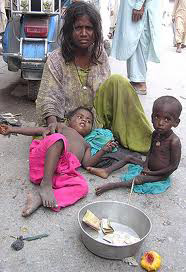 Speaking at today's launch of "Lazarus at the Gate: A Critical Moment in the Fight against World Poverty," the Australian Catholic Bishops' Social Justice Statement for 2013-2014 Bishop Saunders pointed out that the 2015 deadline for the Millennium Goals was fast approaching and Australia needed to stand in solidarity with our neighbours by renewing its commitment to address global poverty.
Last week's announcement by Treasurer-elect, Joe Hockey that there would be no further increases to Australia's foreign aid budget in the foreseeable future and that the planned increases for foreign aid in the forward estimates would instead be diverted to fund improvements to roads and domestic infrastructure has caused consternation among Australia's non-government aid and development agencies such as Caritas Australia, UNICEF, World Vision, Care Australia, Oxfam, the Australian Council of Social Services (ACOSS), the Red Cross and Save the Children Fund.
"Pope Francis said a way has to be found to enable everyone to benefit from the fruits of the earth, and not simply close the gap between the affluent and those who must be satisfied with crumbs falling from the table," Helen Forde, Acting CEO of Caritas Australia told those at today's launch of the Bishops' Social Justice Statement on the battle to end world poverty.
She pointed out that on the UN's Human Development Index which ranks 147 nations in terms of life expectancy, education and income, Australia consistently ranks near the top and for the past two years has come in at number 2, just behind Norway and well ahead of the US, Britain and Europe.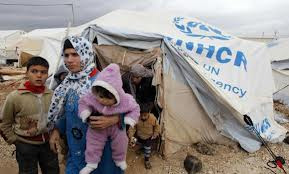 "We are a rich, prosperous nation with a strong economy that is well positioned to help in this critical moment in the fight against poverty," she says and cites the UK where the Government is battling recession, has already met its Millennium Goal well ahead of the deadline and this year allocated 0.7% of GNI to foreign aid.
The original pledge was for all OECD nations to commit 0.7% of GNI to foreign aid. By 2005 however Australia had made little progress and while Norway was already giving 0.93% of GNI to foreign aid, Australia was lagging far behind not only committing just .25% of GNI to foreign aid but reducing its Millennium foreign target by 2015 from the promised 0.7% to 0.5% of GNI.
But after the previous Labor Government's diversion of foreign aid funds to finance on and off shore housing for asylum seekers, and the incoming Government decision to postpone future increases in foreign aid, Australia will be well below its reduced target by 2015, giving just 0.37% of GNI to help developing nations and those living in extreme poverty.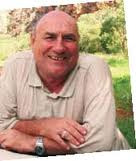 "We've dropped the ball and are funding domestic policies on the back of the world's poor," says Helen Forde of Caritas.
In the Social Justice Statement by Australia's Catholic Bishops, extreme poverty is defined as anyone living on an income or equivalent of less than $1.25 a day.
"Can we as Christians really say that that is sufficient? Can we stand by while each year a quarter of a million women die in childbirth or while malnutrition kills 8 million children and confers a legacy of disease and stunted growth on hundreds of millions more?" asks Bishop Saunders.
However it is not all bad news and as he points out, since the world's nations undertook to work towards the Millennium Development Goals, the proportion of those who live in extreme poverty has been halved. From 47% of the world's population living in extreme poverty by 2008, this number had fallen to 24% and with preliminary estimates predicting further falls by the end of 2013.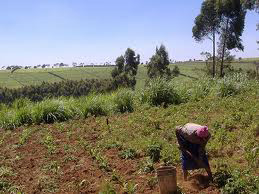 Approximately 14,000 lives per day have been saved as a result of aid and development initiatives which Bishop Saunders describes a "remarkable achievement" brought about by commitments by the world's wealthier nations to the Millennium Development Goals, and proof that "development aid works."
"Once we have understood that the struggle against profound poverty has produced real achievements, we need to ask where the real faces of poverty are to be found today," he says and explains that poverty is more than simply a lack of money. It is multi-dimensional: it concerns access to health, education, social services, human rights, freedom, life opportunities and the ultimate goal of the development enterprise, 'happiness'."
The faces of poverty today are those of the hungriest, the most vulnerable to disasters, Indigenous peoples worldwide, those with disabilities and the millions uprooted from their homelands by conflict or oppression and in search of safety and asylum.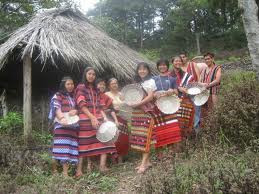 "People in circumstances like these were central to Christ's mission on earth," Bishop Saunders says. "They were the ones he went out of his way to hear and to serve. As Christians we are called to be inspired by and to imitate his care and to make their needs, our needs. Pope Paul VI called us to build a world where 'Lazarus can sit down at the same table with the rich man,'" he says. "Jesus, our God and guide sat down at such a table. He also left us, in the Eucharist, a sacramental gift that, as the Statement says, 'satisfies our spiritual hunger but reminds us of the bounty at God's table."
The full Social Justice Statement, Lazarus at our Gate: A Critical moment in the fight against Poverty," together with resources for schools and parishes prior to Social Justice Sunday on 29 September by logging on to www.socialjustice.catholic.org.au