Governor to Attend Inaugural Indigenous Mass at St Mary's Cathedral
Catholic Communications, Sydney Archdiocese,
8 Aug 2013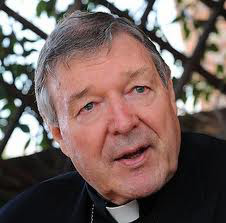 NSW Governor Marie Bashir, leading Aboriginal elders from across Sydney and up to 1000 Indigenous students from Sydney's Catholic schools will attend an inaugural Mass to celebrate International Day of the World's Indigenous Peoples at St Mary's Cathedral tomorrow.
The 10.am Mass will be celebrated by the Archbishop of Sydney Cardinal George Pell, a long time champion of the rights of Aboriginal and Torres Strait Islander peoples and their rich contribution to the Catholic Church of Australia.
"The celebration which will feature contributions from many of our Aboriginal students and staff acknowledges the powerful link between our Catholic faith and Aboriginal spirituality and culture," says Dr Dan White, Executive Director of Schools for the Archdiocese.
For the students themselves it is a wonderful way of celebrating their culture, heritage and their faith, says Graeme Mundine, Executive Officer of the Archdiocese of Sydney's Aboriginal Catholic Ministry.
"On the first Sunday in July each year the Church celebrates Aboriginal and Torres Strait Islander Sunday but to celebrate World's Indigenous People's Day as well is also important, particularly in Sydney where we have so many Indigenous families and children," he says.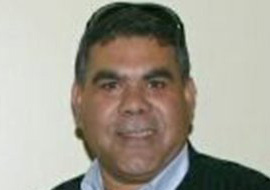 While some communities only have one or two Aboriginal families, Sydney has a great many and for hundreds of young people the Mass tomorrow is a chance for them to come together as a group and celebrate their faith and shared history.
"The Catholic Church has been involved with Aboriginal and Torres Strait Islander peoples since 1843," Graeme says adding that not only are enrolments of Indigenous students at Sydney's 149 Catholic systemic primary and secondary schools increasing, but one of the fastest growing areas of the Church is from the under 25 generation of Aboriginal youth.
The liturgy at tomorrow's Indigenous Mass will include some prayers of the faithful, responses and some hymns that have been translated into Gadigal, the language of one of Sydney's First Peoples.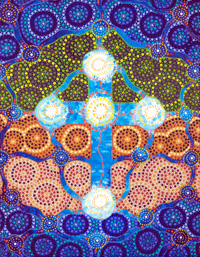 The opening hymn, Holy Spirit of This Land is also the theme of the inaugural Indigenous Mass and pays tribute to the spirituality of Aboriginal people and their close affinity with the land.
"Tomorrow's very special Mass celebrated by His Eminence at St Mary's Cathedral which is the spiritual home of Sydney Catholics, in company with so many of our Aboriginal students, staff, parents and friends, is a wonderful way to mark World Indigenous Peoples Day," says Dr White.
With 1000 Indigenous secondary and primary school students currently attending one of Sydney's 149 Catholic schools, Dr White says this number is expected to further increase with enrolments for 2014.
"The Archdiocese of Sydney takes pride in the number of Indigenous students at our schools and we are also delighted that the 2013 candidature of Aboriginal students presenting for this year's HSC will be the highest ever," he says.
An initiative of His Eminence Cardinal Pell, the Mass for Sydney's Catholic school children on World Indigenous Peoples Day is to be an annual event and an integral part of the Church calendar.
St Mary's Cathedral Choir will be supported by professional Aboriginal artists and the repertoire for the Mass will include some sections sung in Gadigal.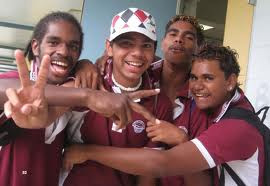 "Tomorrow will be the first time all Aboriginal and Indigenous students at our schools have gathered together for a special Mass at St Mary's Cathedral, " says Sue Sinko, Manager of Aboriginal Education for Kindergarten to Year 12 students at the city's 149 Catholic schools and believes the Mass will not only raise self esteem and pride in their own culture, but will help build bridges and foster understanding between Indigenous and non-Indigenous students.
This will be underscored further with each of Sydney's Catholic primary and secondary schools also taking the theme of Holy Spirit of This Land and simultaneously marking the day with their own prayer services in their local communities. As part of these services taking place at the same time as the Mass at St Mary's Cathedral, Sydney's 67,281 Catholic students will be given Prayer Cards featuring the original artwork of Lisa Buxton, Aboriginal Education Adviser with the Sydney Education Office.