Fundamental Right of People in Fear of their Lives to Seek Asylum - Bishop
Catholic Communications, Sydney Archdiocese,
14 Aug 2013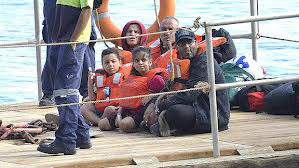 The obligation to protect and the fundamental right to seek asylum can never be denied to people who are in fear of their lives, nor should they be incarcerated for needing help, says Bishop Gerard Hanna, Australia's Bishops' Delegate for Migrants and Refugees.
Speaking on the eve of Migrants and Refugees Week which begins on Monday 19 August, Bishop Hanna pointed out Australia had been instrumental in drafting the United Nations' Refugee Convention and was signatory to the original document.
"Now, on a pathway marked by particular political ideologies and interests these, and not the spirit of the Convention, are determining the criteria for the application of international treaties," he says and cites the fact Australia has children in detention and applies mandatory and indefinite detention laws on people who arrive by boat.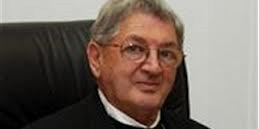 Bishop Hanna cites Australia's long history of providing opportunities to those who "have come across the seas."
Australia's National Anthem even promises "for those who've come across the seas, we've boundless plains to share."
"From all countries people have come to Australia seeking to fulfil their hopes and strengthen their faith. Australia has been enriched by these people many of whom hail from countries torn by war, famine and sheer poverty," Bishop Hanna says adding that today people keep on coming "from across the seas.
"The devastating images of their lives at the mercy of rickety old fishing boats challenge the sense of what it means to be human. Yet we present these asylum seekers, including many children and unaccompanied minors with the prospect of a crammed detention place in which they could be held for years."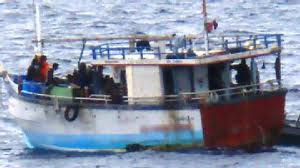 In his message for Migrants and Refugee Week, Bishop Hanna urges Australia's Catholic community to shift the level of the discussion on migrants and refugees away from the debate about perceived economic liabilities and national security to points which focus on an ethical dimension.
"In the climate of our times it is necessary to renew our familiarity with the teaching of the Church on matters of migration, and confront the challenge of providing pastoral care to migrants and refugees as a concrete way to implement the teaching," he says and calls on individuals, parishes, ethnic chaplaincies and Catholic agencies to initiate programs of awareness aimed at making the causes of migration known.
Bishop Hanna points out that migrants and refugees do not come to our shores empty-handed.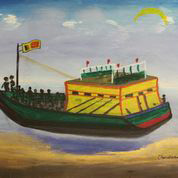 "On the contrary they come filled with faith and hope. In many cases they come from young and vibrant Catholic communities and some of them have had pastoral responsibilities as catechists in their homeland. We are called to enable them to share with us the richness of their faith and what they suffered for the sake of Christ," he says.
The message from Bishop Hanna to mark the 99th World Day of Migrant and Refugees on Sunday, 28 August and to mark Migrants and Refugees Week which begins on Monday 22 August can be read in full in the Australian Catholic Bishops Conference Resource kit for parishes, schools and individuals.
Entitled Migrations: Pilgrimages of Faith and Hope the resource includes the Holy Father's Message for 2013's Migrant and Refugee Sunday, migration statistics, Catholic Social Teaching on mandatory immigration detention, the Sunday Gospel and Homily suggestions as well as prayers in many different languages.
The resource can be downloaded by logging on to www.acmro.catholic.org.au