Landslide Rejection to PM's Hardline Asylum Solution
Catholic Communications, Sydney Archdiocese,
22 Jul 2013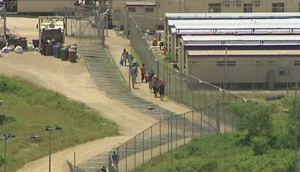 Charitable organisations and welfare agencies involved in the care and support of refugees and asylum seekers are appalled at the Government's policy backflip and describe PM Kevin Rudd's decision to send all those who arrive by boat to Papua New Guinea for processing and resettlement as "punitive, ill considered and inhumane."
This morning Jesuit Refugee Services (JRS) condemned the so-called "PNG Solution"" and called on the PM to disclose the true cost of "this cruel and inhumane policy."
"Mr Rudd has claimed the program in which all asylum seekers arriving in Australia by boat will be transferred to PNG and refused permanent settlement in Australia will be budget-neutral. JRS refutes this claim and points out that while Australia currently hosts just 0.3% of the world's refugees, it spends $2.3 billion on offshore processing centres. This despite the fact it has the capacity to resettle these people on shore," says Oliver White, Head of Policy and Advocacy for JRS Australia.
Dubbing the Government's new policy as "rushed and seemingly designed to win an election rather than create safe pathways for those fleeing persecution," JRS says it is important not only for the Australian tax payers but for the community of PNG and for the lives of those seeking refuge in Australia to know the full cost of this latest policy turnaround.
Under the PM's plan, PNG will resettle an unlimited number of Australia's asylum seekers who arrive by boat if they are found to be genuine refugees. In return, PNG will receive extra foreign aid from Australia for hospitals and universities.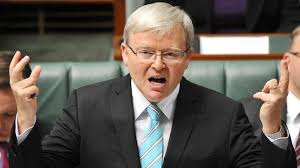 In addition with Australian financing the construction of detention centres for what may be many thousands of asylum seekers, PNG believes this will result in a surge of employment in a country where 80% of the population live in poverty.
JRS along with the Australian Council of Social Services (ACOSS), St Vincent de Paul, Uniting Care Australia, Catholic Religious Australia and the Josephite Justice Office were all quick to condemn the Rudd Government's asylum seeker policy this morning and called on the Federal Government to honour Australia's moral and legal obligations under the UN Refugee Convention rather than shift its responsibilities to an impoverished neighbour.
"With so many of its population living in poverty, PNG lacks the resources and services to provide for its own citizens, let alone refugees who require specialised services and support of the kind offered by agencies such as JRS," Oliver White says.
He points out that officials in PNG currently do not have the capacity to assess the claims of 198 asylum seekers held on Manus Island and warns that under the Government's latest proposal, thousands of asylum seekers will be transferred to a country where the proper legal protections, safeguards and processing mechanisms are not in place.
Of additional concern is the fact that although PNG is a signatory to the UN Refugee Convention of 1951 and its 1967 protocols, these were signed with reservations regarding the rights of refugees to basic services such as employment, housing and education.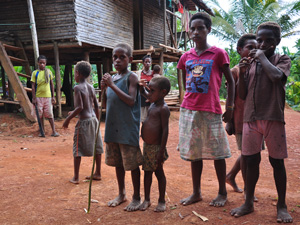 Currently PNG hosts more than 10,000 refugees from West Papua. Basic services such as health care and education are scarce or inadequate and the refugees must compete with locals for scant employment opportunities, Oliver White explains, adding that without land rights and proper documentation, they are significantly disadvantaged.
Dr John Falzon CEO of St Vincent de Paul Society is another deeply troubled by Government's hastily-adopted hardline stance on asylum seekers.
In a statement this morning he says he looks forward to the day when elections are not a competition to see how punitive Australia can be to the men and women and children who have displaced and dispossessed and forced to flee their homelands due to torture, oppression and bloody civil wars.
"We should be welcoming these desperate and courageous people rather than allowing them to be used for political purposes by both sides of politics," Dr Falzon said this morning.

The President of Catholic Religious Australia (CRA), Sister Annette Cunliffe rsc is another who is shocked and disappointed at the Government's hardline approach, and has called on the PM to remember that asylum seekers are human beings and should not be used as political footballs in a bid to win votes.
The Josephite Justice Office has also added its voice in condemnation of the Government's attempt to shift responsibility for protecting some of the world's most vulnerable people onto PNG, an impoverished country without the economic, political and social capabilities to deal with large numbers of traumatised refugees.
"How is it that as Australians we have reduced our stance of a fair go for all to such inhumanity?" asks Sr Anne Derwin, Congregational Leader of the Sisters of St Joseph.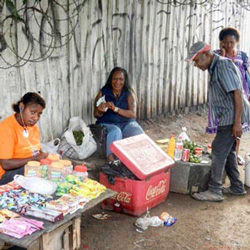 "Clearly political expediency has led to this disgraceful demonising of people fleeing to Australia by boat," she says.
Dr Cassandra Goldie, CEO of ACOSS is another expressing outrage and concern at the new policy and accuses the Rudd Government of abrogating its responsilities under the UN Refugees Convention to "one of our poorest and least developed neighbours."
"This inhuman, costly and damaging policy will not stem the number of people seeking asylum by boat but simply puts their futures into even more treacherous hands," she says.
Bishop Gerard Hanna, Australian Catholic Bishops Delegate for Migrants and Refugees says the Australian Catholic Bishops Conference (ACBC) shares concerns raised by the Catholic Bishops Conference of Papua New Guinea and Solomons who believe Australia is asking the people of PNG to show a level of generosity far beyond their economic means.
"The new resettlement arrangements with PNG are based on the premise that it is wrong for people fleeing persecution to ask for asylum in Australia. And this is fundamentally untrue," Bishop Hanna insists.