Older Australians Deserve the Highest Quality of Care
Catholic Communications, Sydney Archdiocese,
17 Jul 2013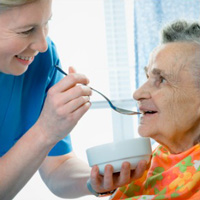 Every older Australian deserves the highest quality of care either in their own home or in an aged care facility, says John Bonnici, Executive Officer of Catholic Aged Care Administration for the Archdiocese of Sydney.
Mr Bonnici says he is disturbed and saddened by recent media reports this week of nutritional neglect, dehydration and elderly abuse of residents in some of Australia's aged care facilities.
"I feel very deeply for the residents involved and their families who bravely spoke of their experiences on the television program," he says and believes individual cases such as those experienced by aged care residents and documented on the program by their families, warranted a careful and full evaluation by the relevant agencies and providers involved.
"What is understood today is how such adverse experiences not only affect the quality of life of the individual who is in aged care, but also the lives of their loved ones," he says.
Mr Bonnici stresses the importance of every older Australian having access to the best quality care to ensure their final years are stress-free, positive and life-affirming not only for the resident but for their families as well.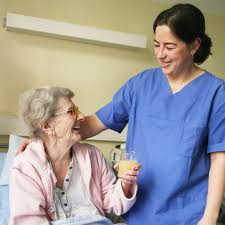 The recent television program documented two shocking cases where despite each of their families attempts at intervention, suffered neglect, physical abuse by impatient staff members, dehydration, hunger, infections and a lack of medical attention or treatment for broken bones and medication improperly given, or forgotten entirely.
There were also claims by family members who appeared on the program of other elderly men and women who had suffered similar abuse and neglect at the two homes where their relatives had been residents.
"What we saw and heard is clearly of great concern and we feel for the families affected. But it is also important to remember that these are isolated incidents, and should in no way suggest that such problems are widespread," Mr Bonnici says and expressed his utmost confidence in the dedicated nursing teams and staff at Catholic parish-based aged care hostels, nursing homes and independent living complexes.
"I am always mindful of the wonderful care delivered by aged care operators across Australia. At Catholic and non Catholic facilities alike, aged care operators and their staff are committed to providing quality care to the elderly of Australia," he says and urges anyone concerned about the quality of the aged care a frail older relative is receiving to make full use of the processes and procedures in place to deal with such situations immediately.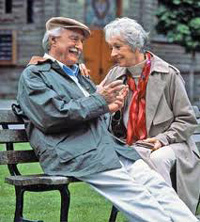 The Aged Care Complaints Scheme is a division of the Federal Government's Department of Health and Ageing, and is free and available to anyone who has a complaint or concern about an Australian Government-subsidised aged care service involving residential or community care.
"The Scheme was set up to ensure concerns can be investigated and swiftly rectified. But before lodging a complaint with the Scheme, concerns can be constructively dealt with by speaking to those in charge of the facility where the elderly relative is in care.
"At Catholic Aged Care, Sydney we take any complaint we receive extremely seriously, and do everything we can to deal with every issue that may arise," Mr Bonnici says.
Complaints investigated and acted upon by the Aged Care Complaints Scheme include concerns about quality of care, choice of activities, personal care, catering, communication and the physical environment.
To find out more about the Scheme, how to lodge a complaint and the most commonly asked questions log on to http://www.health.gov.au/internet/main/publishing.nsf/Content/ageing-complaints-index.htm