Archbishops Re-Commit To Eradicating The Evil of Sexual Abuse
Catholic Communications, Sydney Archdiocese,
4 Jun 2013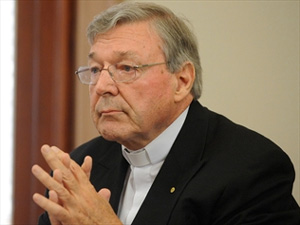 The Archbishop of Sydney, Cardinal George Pell and the Archbishop of Melbourne Denis Hart have renewed their commitment to tackle the evil scourge of sexual abuse in the church.
Following his appearance at the Victorian Parliamentary Inquiry Cardinal Pell said he will continue to work with the police and child protection authorities.
He said; "I will continue my efforts to offer practical help and support, respectfully and compassionately, to those who are suffering because of these crimes.
"First and foremost I am on the side of people who have been hurt by sexual abuse. I always have been."
Archbishop Hart, who is also president of the Australian Catholic Bishops Conference, said he couldn't understand the evils committed by clergy against vulnerable children.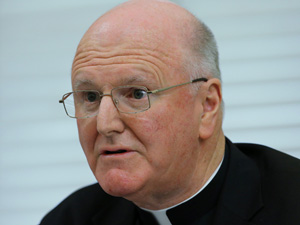 "I feel the burden that members of the church have offended and that the church hasn't responded quickly enough or adequately," he said.
"I feel very sad. I feel very hurt. I do feel betrayed.
"I do feel that it is an important thing that we have to learn from, and to grow from, so that this will never happen again," he said.
Meantime columnist Gerard Henderson wrote today he believed statements from Cardinal Pell and Archbishop Hart and their appearances at the Inquiry have made them public targets for criticism although in reality they were leaders in addressing child sexual abuse.
For Gerard Henderson's article click here