Nurses Offered State of the Art Training at Notre Dame
Catholic Communications, Sydney Archdiocese,
1 Mar 2013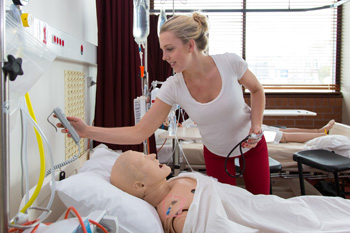 Nurses in training at the University of Notre Dame (UNDA) returned to the Sydney campus this week to find state of the art simulations wards that replicate the latest in clinical hospital wards.
"The new equipment will help our students hit the ground running when out on professional placement in clinical environments," says Mark Rosenthal, Lecturer at UNDA's School of Nursing, Darlinghurst.
Installed over the summer break, the simulation wards used to educate and train student nurses have been updated and include 15 beds typically seen in acute and medical hospital wards as well as three beds with higher functions needed for critically ill patients such as those in Intensive Care.
Each of the new beds have electronic height and backrest features to reduce the necessity for manual lifting and physical strain on nursing. These and other important functions in the newly equipped simulation wards have been made possible through funding from both the University and the Commonwealth Government through Health Workforce Australia.
In addition to the School of Nursing's three newly-equipped simulation wards, funding also enabled the University to purchase two new "high fidelity simulation mannequins." Until now the School has had just one one "SimMan" for students to use during their training.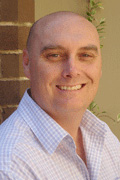 "Having three of these mannequins means there will be many more opportunities for students to perform various scenarios from obtaining information on vital signs to the management of life-threatening complications that may arise," says Mr Rosenthal.
The School of Nursing at UNDA is a leader in its field and students will now be able to train in these new up-to-the-minute simulation wards and perform vital health care tasks, each of which requires teamwork, clinical decision making and communication skills, but.
UNDA student nurses spend 126 hours of their three year degree course in a simulated clinical environment to hone and refine their skills.
"Students begin using the simulation wards in week one of their training," says Mr Rosenthal adding that with the start of the Fall Semester this week, the wards are already in use.
Unique among most schools of nursing across Australia, UNDA also offers students a wide range of practical experience at Catholic hospitals and health clinics across the state. Students who enrol in nursing at UNDA receive 33 weeks of hands-on experience, working alongside qualified nurses, clinicians and doctors at hospitals and health centres not only in regional and rural areas but also in metropolitan Sydney.
"As nursing professionals and educators we owe a duty of care to our patients, to the nursing profession and to our students to make sure they are equipped with the essential nursing skills before entering the clinical environment," Mr Rosenthal says.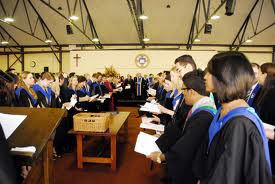 Unlike most other universities in Australia, UNDA is not only dedicated to graduating high skilled profession nurses but as with all students at the university, students are accepted into the School of Nursing not only on their HSC and academic marks but also for their personal qualities, specific talents, study motivations and the contributions they have made to their schools and communities.
Prior to acceptance each student is personally interviewed and throughout their undergraduate or post graduate studies at the University they are given important individual one-to-one support and encouragement.
Another key factor that sets UNDA's nursing training apart from other schools across the country is its compulsory core curriculum which requires all students to undertake studies in ethics, theology and philosophy.
Developed to instil values, develop intellectual rigour, encourage independent and critical thought, and promote practical judgement as well as the capacity for self reflection in all students at UNDA, the core curriculum is part of the university's pledge to provide a fuller more rounded education that goes beyond simply acquiring career qualifications.