Celebrations Over AGL Back-down on Coal Seam Gas Premature - Priest
Catholic Communications, Sydney Archdiocese,
8 Feb 2013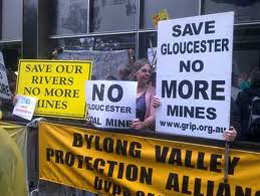 Today's surprise announcement by AGL to suspend plans to sink up to 72 coal seam gas wells at 11 surface locations between Liverpool and Campbelltown has triggered few celebrations among residents, including Varrowville's religious communities.
"AGL has not said it is withdrawing its plans to expand its CSG operations, only that it is suspending them," says Father Greg Burke PCD, spokesman on public issues the Discalced Carmelite Friars at Mt Carmel Priory and Mt Carmel Retreat Centre at Varrowville.
For the past three years Fr Greg has been at the forefront of the battle by waged by residents, farmers, business leaders, local councils and townships across the region to prevent further CSG wells across the region.
Concerns of those opposed to the energy giant's plans to expand CSG mining have not only been related to the large number of wells involved which would operate 24/7, clogging roads with trucks and heavy machinery, but have included safety, health and subsidence issues as well as fears of contamination of the water table and aquifers.
Under AGL's expansion proposals are plans to drill horizontally underground via a series of excavated tunnels under newly-built housing developments such as Gregory Hills and Catherine Fields as well as under the homes, businesses, connecting highways, hospitals and schools in Raby, St Andrews, Kearns, Eagle Vale and Victoria Park.
In addition to horizontal drilling, the AGL application to the NSW Government lodged in 2010 reserved the right to vertically drill using the controversial "fracking" method which pumps a mix of water, sand and toxic chemicals including cyanide, cadmium, copper and chlorine underground at high pressure to bring more gas to the surface.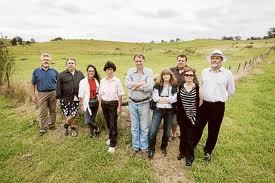 "Before permission is given to sink more CSG mines in NSW or any other area of Australia we need a proper scientific investigation into the short and long term effects and impact of this type of mining. We also need to address issues such as methane gas leakage which has been a feature of many mines already in operation as well as land subsidence, possible contamination of the water table and the effect on health, crops and agricultural land," Fr Greg says.
Today's statement from AGL that it was suspending its application for its Camden North Project claimed this decision had been made as a result of concerns expressed by some members of the community, insisting that the suspension would allow the company "to consider those community concerns."
"Today's announcement comes on the final day for submissions on AGL's CSG expansion proposal," Fr Greg points out and questions the company's decision which was also announced today to cancel the planned public hearing on 25 February, less than three weeks away.
"If AGL was serious about wanting to consider community concerns the public meeting would not have been cancelled," he says.
He and many others in the area fear the energy company's decision to "suspend" rather than "withdraw" plans to drill for CSG throughout the region is a tactical strategy giving AGL time to regroup and plan its next move.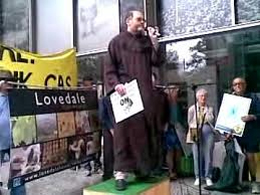 The strategy may also be a bid to drain the limited resources of the grass roots groups and organisations who oppose any expansion of CSL mining forcing them to spend even more money on lawyers to help them prepare submissions in a second and third bid to get their voices heard.
"Today is a reprieve but it is not a victory and by no means the end of the war," says Fr Greg.
Apart from the Discalced Carmelite Friars and their Retreat Centre, Varrowville's many religious communities including the Poor Clare nuns, Marist Brothers, Franciscan Friars, Discalced Carmelite Sisters and a Serbian Orthodox community would be affected by any expansion of CSG mining, with AGL proposed to sink six of these mines right on their doorstep.
Among those who have given their prayers and support to opponents of the expansion of CSG mining in the area are the Most Rev Peter Ingham, Archbishop of Wollongong, the Josephite Social Justice Office, the Edmund Rice Centre's Eco Justice Office and the Conference of Leaders of Religious Institutes (CLRI).
"We are not only concerned about ourselves and our own backyard but for the entire region," says Sister Jocelyn Kramer of the Discalced Carmelite Sisters community at Varrowville. Normally an enclosed contemplative community, the Sisters broke their silence to speak out in protest of AGL's plans which they believe would irreversibly industrialise the area and destroy the beauty and unique environment of Scenic Hills forever.
Sr Jocelyn was one of those who made a detailed submission against AGL's proposals last year. But then in a surprise move a few days after Christmas last year, NSW Premier Barry O'Farrell announced the period for submissions on AGL's plans would be extended by a further month and a half to 8 February this year.
But on the morning of 8 February AGL announced it was suspending its plans to consider community concerns and abrubtly cancelled the all important public meeting two weeks later on 25 February.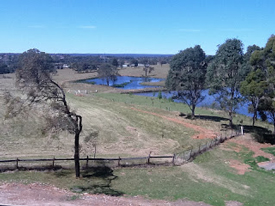 There is speculation in South western Sydney the energy giant's expansion plans are simply being put on hold under after the Federal Election on 14 September.
Yesterday, Federal Environmental Minister Tony Burke gave Premier O'Farrell a week t o address community concerns over CSG drilling in populated areas and flagged he may intervene to make sure states, and in particular NSW, provide exclusion zones and that before granting licenses or approving exploration, there is strong evidence drills will not cause subsidence under houses or townships and that water tables will be not be affected.
Minister Burke has been accused by Coalition MPs of "politicking" but both sides of Parliament are already preparing for an election where CSG mining could become a big issue, particularly for Western Sydney which has long been a Labor heartland but which has seen a swing to the Coalition over the past four years.