Greater Urgency Needed on Govt Changes to Poker Machine Legislation
Catholic Communications, Sydney Archdiocese,
4 Feb 2013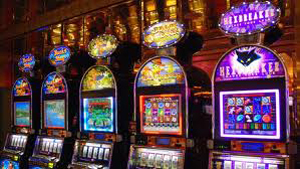 People addicted to poker machine gambling continue to wreak havoc and harm on families with social welfare agencies urging the government quit its go-slow roll-out and introduce legislation as soon as possible.
Dr John Falzon, CEO of the National Council of St Vincent de Paul Society believes the government's go-slow on poker machine legislation is resulting in family breakdowns and severe health problems.
While welcoming the Government's National Gambling Reform Act 2012 which was passed by Federal Parliament late last year, Vinnies says implementation of the legislation and further gambling reforms cannot come soon enough.
"Our members have given a clear message that poker machines continue to devastate families," he says.
At National Council as well as local state and grass root levels, Vinnies remains convinced that in order to reduce the harm caused by poker machines, mandatory commitment technology and maximum $1 bets are essential.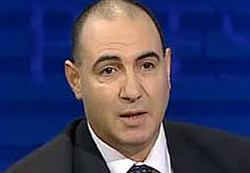 "As found by the Productivity Commission, gaming machines are the prime source of problem gambling in Australia and the harms resulting from problem gambling include suicide, depression, relationship breakdown, lowered work productivity, job loss, bankruptcy and crime," Dr Falzon warns.
However despite reports by the Commission together with intense lobbying from Vinnies, the Australian Churches Gambling Taskforce and independent Federal MPs, Andrew Wilkie and Senator Nick Xenophon, the Government's Gambling Reform Act is a much watered down version of what the Prime Minister Julia Gillard initially promised to Mr Wilkie after the 2010 election when she needed his support to form Government.
Not only was the Bill watered down but many of its provisions have been put back several years as the result of various amendments.
Now under the new legislation a mandatory $250 limit on withdrawals from ATMs at poker machine venues will not be introduced until 1 February 2014 instead of the original planned date of May this year.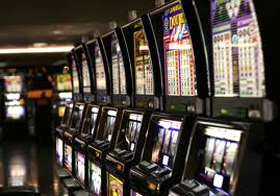 Other amendments to the legislation that have been delayed also include allowing gaming venues with 21 or more poker machines a further two years to 2018 before pre commitment technology on all machines becomes mandatory. In addition, poker machine manufactures now have an extra year - to the end of 2014 - to introduce pre commitment technology to new machines while gaming venues of between 11 to 20 machines have until 2020 to implement the new technology.
For very small venues with less than 10 poker machines, legislation will allow them to update to the new technology as part of their normal replacement cycle with this not limited to any set date in the future.
Along with delaying the reforms by several years, the Government's gambling reform legislation has baulked at imposing a $1 bet limits per machine. However this been continually requested by many welfare agencies, church groups, those who work and counsel problem gamblers and key lobbyists such as Senator Nick Xenophon who believe this would go a long way to reducing the money wasted and harm wrought by problem gambling.
The all-powerful Australian hotels, clubs and casinos fought hard against the $1 bet limit and although many of their other demands were not met, their efforts have managed to delay the reforms by as much as two years or more.
Nevertheless St Vincent de Paul Society believes the legislation is an important first step to help combat problem gambling.
Australians spend more than $12 billion a year on poker machines. Three quarters of those who are problem gamblers play the poker machines with statistics revealing that each is estimated to lose more than $21,000 a year to the machines. This is more than a third of their gross annual income. Not only does this affect their families, their ability to pay bills, food and their mortgage but results in the addicted gambler suffering mental and physical health problems, and even the loss of his or her job and family.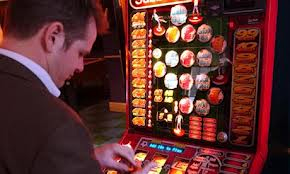 In addition to backing the gambling reforms, CatholicCare offers its GameCare program to problem gamblers through its offices in Bankstown and Haymarket and last year joined forces with the Catholic Clubs of Liverpool, Lidcombe and Club Central Hurstville and Menai in a ground breaking initiative known as GAINS - Gambling Awareness, Intervention and Support.
The Clubs are donating as much as $1 million to underwrite the program over five years. GAINS will not only focus on helping problem gamblers and their families but will train staff at the clubs to recognise problem gamblers and link these gamblers with the wide range of support services available.
Within CatholicCare itself GAINS will be supported by the highly-regarded Holyoake Program which assists families impacted by a parent's, or son's or daughter's addiction to drugs, alcohol or gambling, and teaching them how to cope and still make the most of their lives.
However CatholicCare, CEO Bernard Boerma warns that this innovative initiative with the city's Catholic Clubs should be seen as a building block and NOT a substitute for ongoing and hard-hitting reforms to poker machine gambling.
"It is completely unacceptable that problem gamblers account for 40% of total poker machine spending and that players can lose up to $1200 an hour on high intensity machines," he says.
NSW has one of the world's highest concentration of poker machines.
However while the new gambling reform legislation may go some way in protecting problem gamblers on poker machines, online gambling and international betting conglomerates such as Betfair, Luxbet, Sportingbet and Sportsbet continue to grow with few restrictions.