Call for Zoe's Law Welcomed
Catholic Communications, Sydney Archdiocese,
12 Feb 2013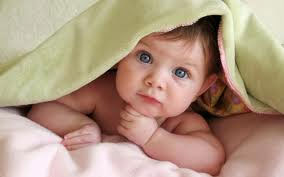 The Archdiocese of Sydney's Life Marriage and Family Centre has welcomed calls for Zoe's Law to be passed by NSW Parliament which would enable manslaughter charges to be brought against a driver involved in a motor accident who causes the death of an unborn child.
The legislation proposed in a private members bill brought by Christian Democrat MLC, Fred Nile has been named Zoe's Law in honour of the unborn child who was killed when a female driver high on drugs ran into 32-weeks pregnant Central Coast mother, Brodie Donegan on Christmas Day, 2009.
The 31 year old mother of toddler Ashlee from Ourimbah, NSW suffered fractures to her pelvis, spine, leg and foot. But for her and her partner Nick, far worse than her injuries was the loss of her unborn baby.
The little girl Brodie and Nick named Zoe was stillborn. Delivered by caesarean she had died as a result of the injuries her mother suffered in the accident. Grief stricken the young parents held their baby Zoe in their arms unable to believe she would have no future and that their much-loved much wanted child had not survived the crash.
For Brodie and Nick, though there was even worse to come when they learned not only that the driver had been on drugs at the time of the accident but that because their unborn daughter never took a breath, she was not regarded legally as a person. Instead under existing law her death could only be counted as yet another of her mother's multiple injuries.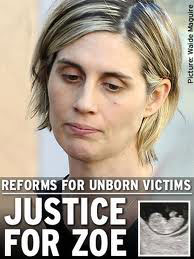 Under today's laws, the driver whose recklessness had taken baby Zoe's life, could not be charged with her death. Instead the only charges that could be brought were aggravated assault or grievous bodily harm to Zoe's mother. But Zoe as an individual and a person in her own right with a life and a future that had been cut short had no legal recognition.
From December 2009 when they lost Zoe, mother Brodie and father Nick have fought to change the law.
Unbeknown to them, Fred Nile picked up the case and in this particular bill wants to try to ensure that in future when an unborn baby is killed as the result of a car accident or domestic violence or similar cause, but not as a result of a legally approved medical procedure such as a termination, the person or people responsible can be charged with causing the death and be brought to justice .
"It's about the victim feeling someone has taken responsibility for the baby losing its life. It's important for victims to feel their baby mattered and counted," Brodie said at the weekend on hearing about the private member's bill that if passed will become known as Zoe's Law.
"It is heartbreaking and deeply unjust our laws still do not properly recognise the life and value of the unborn child," says Mary Joseph, Project Office with the Life Marriage and Family Centre and hopes the bill will be passed into law.
"The Convention on the Rights of the Child to which Australia is a signatory says the state must provide children with 'appropriate legal protection before as well as after birth,'" Mary says. "But Baby Zoe was not recognised as a victim of manslaughter in this case because she was still inside her mother's womb and had not taken a breath. Zoe was a living person, a unique and irreplaceable baby girl with a wonderful future ahead of her, to love and be loved."
She points out how much and how deeply Zoe had been loved by her parents and how her loss continues to be mourned by the entire family including her elder sister, Ashlee who was a toddler when Zoe lost her life and by brother Lachlan, who was born two years later.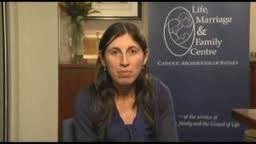 "Zoe's family deserves justice. Zoe's life was precious, as the life of every child is precious. And whether a child is loved or wanted by his or her family or not, our laws should protect all unborn children equally," Mary Joseph says and hopes that Zoe's Law will become NSW Law and that the legislation will not only secure justice for Zoe but for all other unborn children.
"We also hope the debate about Zoe's Law in Parliament will mark a turning point in our attitude to unborn children so we can more deeply recognise and respect the beautiful and unique expression of humanity represented in teach of these children and the life they have to share," Mary says.
A spokeswoman for NSW Attorney-General, Greg Smith says once the private bill brought by Mr Nile comes before Cabinet, the government will determine its position.
Shadow Attorney-General, Paul Lynch however does not believe the legislation is necessary and believes an amendment to the NSW Crimes Act introduced in 2005 to extend the definition of ''grievous bodily harm'' to cover the destruction of a foetus, other than in a medical procedure, whether or not the woman suffers any other harm is sufficient.