Catholic Schools Call for Urgently Needed Details of Govt Funding Cuts
Catholic Communications, Sydney Archdiocese,
31 Jan 2013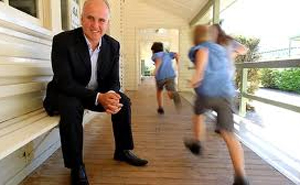 The NSW Government announced it would slash $1.7 billion funding to Catholic, private, independent and public schools in September last year. Now four months later there are still no details of the new funding model with schools unable to plan ahead, predict future operating costs or assess the full impact of the cuts.
"The reduction in funding is expected to take effect from mid 2013 but how these cuts will affect us will not become clear until we have details," says Dr Dan White, the Archdiocese of Sydney's Director of Schools.
Students may have returned to school this week but the State Government seems in no hurry to give details leaving the Archdiocese Catholic Education Office (CEO) and its 147 Catholic primary and systemic secondary schools in limbo.
Dr White points out that the lack of detail is not only making it difficult - if not impossible - to plan ahead and to predict with any accuracy what operating budgets may be needed not just for the coming year but over the next five years or more.
"Operating budgets for school systems need to work on projections that are considerably longer than one year," he says.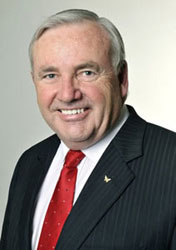 When Adrian Piccoli, NSW Minister for Education announced the massive $1.7 billion cut to school funding four months ago, he also announced that funding to Catholic schools would be frozen over a four year period. This freeze means a shortfall in funding of more than $116 million which equates to a loss of $225 per student per year.
While Catholic schools educate one in five of all Australian children, combined funding from both state and federal governments is 10% less than the amount allocated to students at public schools with this amount almost certain to fall even further over the four year period of the freeze.
But despite an outcry by more than 1000 Sydney parents of children at the city's Catholic schools, together with Government's embarrassing "accounting mistake" uncovered by the Auditor General in October last year who discovered the Government was not in the red but instead had a $1 billion surplus, the severe funding cutbacks remain.
Today, despite the lack of detail over the sharp reductions in funding, Dr White is eager to reassure parents who have children at one or more of Sydney's 147 Catholic systemic primary and secondary schools that every effort is being made to ensure the quality of teaching and learning is maintained.
Catholic schools have a history of quality teachers and high educational standards and these will not be compromised or adversely affected by the cuts or by any cost cutting that may be needed, Dr White insists.
"I can confirm we have made a commitment to ensuring school staffing is maintained at 2012 levels throughout 2013," he says but he also warns parents that some tightening of the school operating budgets will be needed.
Some of these are already in place such as Dr White and the CEO's decision to make a 10% reduction for capital works spending over the coming year.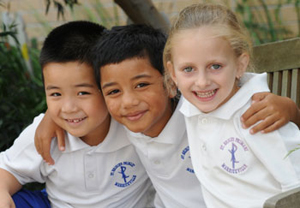 There has also been some tightening of administration costs, he adds with other cuts borne by the CEO in a bid to keep school fees as low as possible.
The Archbishop of Sydney, Cardinal George Pell has long made it clear that school fees should be affordable so that every parent who wishes their child to have a quality Catholic education is able to do so.
Fees for a primary school student stand at around $1300 pa with costs for secondary school students set at approximately $1500-$1800 pa.
"For many years now, Sydney catholic schools have kept school fee increases to a minimum," Dr White says and reports increases for 2013 have also been kept as low as possible and are set to rise just 4.2% despite other costs including spiralling electricity bills.
"The compounding effect of the State Government's cuts to education is still unknown but it is clear some difficult financial decisions will need to be faced into the future if these reductions in funding remain," Dr White warns.
Despite any savings that will need to be made in the months and years ahead, he makes it clear that Sydney's Catholic schools will continue to provide the high quality Catholic education the 80,000 students, parents and the Catholic community have come to expect.
"This commitment remains as steadfast as ever," Dr White insists.