New Alliance Determined to Close Healthcare Gap Between Rich and Poor
Catholic Communications, Sydney Archdiocese,
24 Jan 2013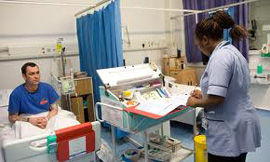 Twenty percent of those on the lowest incomes in Australia have three times the rate of obesity compared to the rest of the population, a far higher percentage of problem drinkers and are between four and five times more likely to suffer from chronic illnesses such as diabetes or heart disease.
Men and women from Australia's lowest income groups also die more than three years earlier than their wealthier counterparts with up to 60% of men and 40% of women in Australia's jobless households battling long term health conditions and disabilities.
"These outcomes have far more to do with education levels, stability of housing, employment and the size of a person's social and family support network than they have to do with access to health services," says Martin Laverty, CEO of Catholic Health Australia which represents 75 private and public Catholic hospitals.
Two reports commissioned by CHA and carried out by the University of Canberra's National Centre for Social and Economic Modelling have not only helped trigger a Senate Inquiry into the long-term health impacts on the poor and ways to deliver a more socially inclusive Australia, but have led to the establishment of a new national health alliance of Australia's leading health, social service and public policy organisations.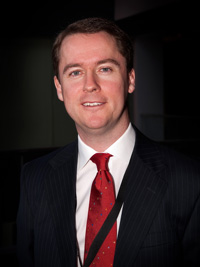 The Social Determinants of Health Alliance (SDOHA) will be officially launched by Mark Butler, Minister for Social Inclusion at Parliament House in Canberra on 7 February where Martin Laverty will give the opening address.
Among the founding member organisations of this important new Alliance are CHA; St Vincents Health Australia; St Vincent de Paul Society; the Australian Council of Social Services (ACOSS); the Heart Foundation; the Australian Nursing Federation; Allied Indigenous Allied Health Australia; the Doctors Reform Society of Australia and the Public Health Association of Australia.
The aim of the newly formed Alliance is to work with state, territory and federal governments to reduce health inequities in Australia.
As part of this aim, SDOHA's goals include the implementation of the recommendations put forward by the World Health Organisation's recently published "Closing the Gap in a Generation Report." This includes improving the daily living conditions for Australia's poor, tackling the inequitable distribution of power, money and resources as well as measuring and understanding the full extent of the problem, and to create a plan of action.
"Abundant evidence shows the higher an Australian's income or level of education, the better his or her health will be," Mr Laverty says and explains that not only are Australia's most disadvantaged liable to have a far higher rate of long-term physical or mental health problems but they are less able to obtain an education, maintain a job to retirement and far more likely to die at a younger age.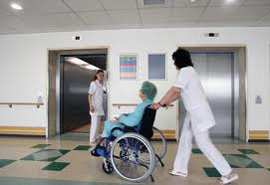 The World Health Organisation (WHO)'s report triggered the Gillard Government's decision in June last year to establish a Senate Inquiry to examine the extent to which Australia is adopting social determinants of health approach and the scope for improving awareness of social determinants with regard to health.
But there is little doubt the Inquiry was also precipitated by the release of CHA's two reports.
The first of these reports was released in 2010 revealing that 65% of those on low incomes had long term health problems compared with just 15% of Australians on high incomes.
The report, entitled "Health Lies in Wealth", explored the impact of income levels, schooling, diet, physical activity and social disadvantage on health and revealed the high incidence of obesity and chronic disease, alcohol abuse, smoking related illnesses and shortened life span of the nation's poor when measured against those who were well off.
A second and equally groundbreaking report was released in June last year Headed: The Cost of Inaction on Social Determinants of Health. This study put health outcomes of the poor in monetary terms and showed that as many as 500,000 cases of chronic illness in Australia annually were avoidable at a saving in hospital costs of more than $2.3 billion.
Although CHA's Martin Laverty and other health and social welfare organisations had long urged both sides of politics to make health care for the poor a priority, it wasn't until the release of the second report seven months ago that Mark Butler, Minister of Mental Health and Ageing and Minister for Social Inclusion announced the Government would hold a Senate Inquiry.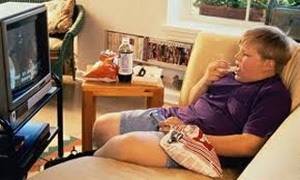 The Government stresses the Senate Inquiry is not an inquiry into social determinants of health but instead one into Australia's domestic response to WHO's "Closing the Gap in a Generation Report."
But hopes that many of the recommendations of the WHO report will be implemented remain high with the inequities and discrepancies in health outcomes for the poor compared to the rich not only acknowledged but addressed.
According to Mr Laverty one of the main problems with the Gillard and previous Rudd Government's health reforms was not only that social determinants of health were not addressed but that the focus of the reforms was almost entirely on hospitals and not as he says "keeping people out of hospital."
But he is also quick to point out that to achieve these gains and to improve the health of society's most vulnerable it is not necessary to reform the health system.
"Instead we need to target existing education and social programs to better serve the needs of those in socio-economic disadvantage and hardship," he says.
The Senate Inquiry is currently underway with members expected to attend the Canberra official launch of the new Alliance on Thursday, 7 February where in addition to Martin Laverty, speakers will include Professor Fran Braun former WHO's Social Determinants of Health Commissioner; Professor Sharon Friel, Professor of Health Equity at Australian National University; Dr Stephen Duckett Director of Health Program at the Grattan Institute and Lin Hatfield Dodds, Chair of the Australian Social Inclusion Board.