Lore Named Film of the Year by Catholic Film Office
Catholic Communications, Sydney Archdiocese,
22 Jan 2013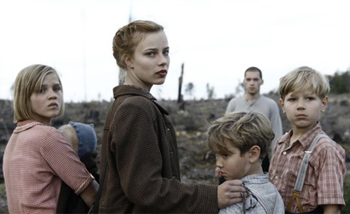 A movie that explores a German teenager forced to rethink her beliefs and view of the world as the German Reich collapses around her has been named Film of the Year by the Australian Catholic Film Office (ACFO).
"The jury was impressed by the themes this beautifully-made film holds together: a survival trek, loss of innocence and discernment," says Father Richard Leonard SJ, Director of the ACFO and Chair of the jury that chose Lore as the best film of 2012.
Directed by Cate Shortland, Lore won immediate international acclaim since it was first shown at the Locarno Film Festival in August last year where it won the prestigious audience award, the Prix du Public UBS. In November the accolades continued when Lore won four awards at the Stockholm International Film Festival including the Bronze Horse for best film.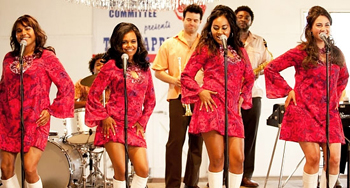 Lore has also been nominated for an impressive eight awards at this year's Australian Academy of Cinema and Television Arts (AACTA) including best film and best director. The AACTA formerly known as the Australian Film Institute (AFI) is Australia's answer to the Oscars. The AACTA awards will be announced at a star-studded ceremony on 30 January.
Lore was also chosen to be Australia's official entry in the Foreign Language Film category for the 85th Oscars.
Although made by English-speaking Cate Shortland, one of Australia's most impressive and remarkable young directors, Lore was not only filmed entirely in Germany but has an all-German cast and was written as well as filmed in German.
Based on Rachel Seiffert's novel, The Dark Room, Lore tells the story of 15-year-old Hannelore ("Lore") the child of Nazi officials who have been imprisoned by the victorious allies at the end of World War II. Shepherding her siblings through a defeated and often terrifying Germany in a bid to find sanctuary with her grandmother, Lore begins to discover the ugly truth about her once ordered world and the Aryan beliefs it rested upon.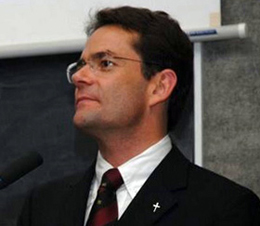 "Morally what is most impressive is the relationship that develops between Lore and a young man, Thomas, who instructs the children to say he is their older brother," says Fr Richard.
Thomas is Jewish and has the yellow Jewish star in his documents. When he reveals to Lore he is Jewish, her moral view of the world is challenged. She and her siblings grew up as part of the Hitler youth but now a Jew, whom they'd been taught to despise, has become their saviour.
"The relationship with Thomas is not just a romantic interest. It is the moral compass of the film as Lore's need to survive is in conflict and opposition to her distorted view of the world," Fr Richard explains. "The impossible journey Lore makes in this film is much more than physical: it is the entry into seeing, believing and trusting in a common humanity. The film is about conversion."
Director Cate Shortland first made her name with Somersault in 2004, which was nominated for a record breaking 13-AFI Awards in 2004 and launched actor Abbie Cornish on an international career.
In addition to naming Shortland's latest film, Lore as Best Film of 2012, the jury commended The Sapphires, the hit movie set in 1968 about four talented Aboriginal singers who learn about love, friendship and war when they form a girl band and entertain the troops in Vietnam.
The 2011 winner of Best Film by the AFCO went to Oranges & Sunshine which starred Emily Watson and told the story of the hundreds of British children sent to Australia after World War II who were promised sunshine and oranges, but found themselves instead living in appalling conditions and being used as child labour by unscrupulous orphanages and institutions.
Other winning films from previous years include The Waiting City, Samson & Delilah, The Black Balloon, Ten Canoes, Look Both Ways and Rabbit Proof Fence.
Nominations for Lore at this year's AACTA Awards include Best Film, Best Direction for Cate Shortland, Best Sound, Best Adapted Screenplay, Best Cinematography, Best Production Design and Best Costume Design. Saskia Rosendahl who gives a remarkable performance as Lore is up for Best Young Actor.