Applications Invited for Archdiocese $100,000 Grant for Adult Stem Cell Research
Catholic Communications, Sydney Archdiocese,
25 Oct 2013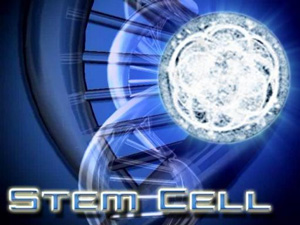 Australian-based academics and researchers are invited to apply for the Archdiocese of Sydney's sixth $100,000 grant to support important research into the therapeutic potential of adult stem cells.
Over the past 10 years, the Archdiocese has made five such grants to leading Australian researchers to fund their studies into adult stem cells and how these non-embryonic stem cells might provide pathways to cutting edge new treatments and long-term perhaps eventually possible cures for many debilitating and widespread conditions and diseases.
The grant reflects the Catholic Church's strong practical support for fostering adult stem cell research and continues to help provide funding for some of the most innovative and groundbreaking research currently being undertaken in Australia. Unlike embryonic stem cell research, adult stem cell research does not involve the destruction of human life at its earliest stages.
"Adult stem cell research has provided healing and hope without any destruction to human life and without all the problems to which embryonic stem cell research gives rise," the Archbishop of Sydney, Cardinal George Pell said when launching the Archdiocese's grants program for Adult Stem Cell Research in 2003.
Applications for the 2013 grant close on 31 October 2013 and will be assessed by an independent panel whose members include leaders in science and ethics.

Among the criteria for all applicants is that their research meets the highest international standards of scientific excellence, with further consideration given to the therapeutic applications likely to arise from the research.
The panel will also look at whether the research is innovative and displays novelty in its experimental approach, and the track record of success by the researcher in the undertaking of similar or related research in this field.
The Archdiocese grant of $100,000 is also awarded on the basis matching dollar-for-dollar funds have been secured from another source.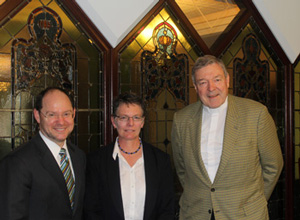 An initiative of Cardinal Pell, the Archdiocese's first grant of $50,000 for adult stem cell research was awarded to Professor Alan Mackay-Sim of Griffith University for a project designed to find out if adult stem cells derived from the nose of patients with Parkinson's disease had therapeutic potential in the treatment of Parkinson's as well as controlling or easing symptoms.
With the help of the Archdiocese's grant further research has been undertaken. Findings so far in laboratory mice have shown that nasal stem cells taken from those with Parkinson's dramatically reduce symptoms such as rigidity, trembling and impaired mobility and also boost the brain's production of neurotransmitter, dopamine.
In those suffering from Parkinson's, the cells producing dopamine degenerate, triggering a loss of muscle control and other debilitating symptoms. This is currently treated using drug therapies containing dopamine. But over time these treatments become less and less effective and ultimately stop working altogether.
Dr Mackay-Sim's research offers exciting new possibilities and hope for those with Parkinson's.
The next Archdiocese grant, now increased to $100,00 was awarded in 2005, to dermatologist, Dr Pritinder Kaur, Lab Head and Senior Research Fellow at the prestigious Peter MacCallum Cancer Institute in Melbourne, where she and her team of scientists are exploring the ability of skin-derived adult stem cells to regenerate human skin after catastrophic burn injuries.
In a nation such as Australia where bushfire emergencies are frequent and terrifying occurrences, treatment of burns and Dr Pritinder Kau's work remains of great interest, importance and hope.
The 2007 Archdiocese $100,000 Grant for Adult Stem Cell Research was awarded to Associate Professor Stan Gronthos and Dr Simon Koblar from the University of Adelaide. Their research also offers hope of new treatments, this time for the more than 60,000 Australians who suffer a stroke each year.
Focussing on the capacity of adult stem cells sourced from human dental pulp tissue to reverse the debilitating and devastating damage caused by strokes, the cells could be the key to overcoming the paralysis, cognitive impairment and brain damage that affects the majority of those struck down by strokes.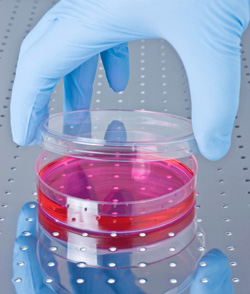 As a result of the Archdiocese's grant, this cutting edge research is to enter its next phase with Dr Koblar, who is Director of the Stroke Research Program at Adelaide University, optimistically predicting the start of human trials within the next five to 10 years.
In 2011 the Archdiocese grant for Adult Stem Cell Research was awarded to Professor John Rasko and Dr Janet Macpherson from the Royal Prince Alfred Hospital in Sydney to continue their exploration of the ways adult stem cells can be produced in safe and increased quantities to help suppress reactions to foreign tissue, or rejection following transplants and similar procedures.
Professor Rasko who is Head of the Department of Cell & Molecular Therapies at RPA and an internationally-recognised leader in clinical stem cell therapy and the study of blood, and his co-researcher Dr Macpherson who joined RPA's Department of Cell & Molecular Therapies in 2010, hope to develop a cost-effective way of manufacturing mesenchymal stromal cells (MSC).
MSC are harvested from the adult stem cells of bone marrow and are capable of developing into connective tissue such as bone and cartilage as well as supporting the formation of blood and lymphatic cells.
Despite promising research on the properties and capabilities of MSC cells, the major limitation has been their slow proliferation and the difficulty in producing an adequate number of them for use in therapeutic and other procedures.
The work of Professor Rasko and Dr Macpherson may well change this, with implications that would be far reaching helping improve treatments for a wide range of diseases including many forms of cancer as well as conditions involving joints, bones, heart and the immune system.
As Cardinal Pell told the two researchers in awarding the 2011 grant: "It is also very good to back a winner both ethically and scientifically."
To find out details of the criteria needed to apply for the grant can be found on the Archdiocese of Sydney website by logging on to www.sydneycatholic.org/grant or by contacting Dr Michael Casey at the Catholic Archdiocese of Sydney, Polding Centre, 133 Liverpool Street, Sydney NSW 2000 or by emailing Dr Casey at mcasey@sydneycatholic.org.