Unprecedented Threat to Catholic Schools
Catholic Communications, Sydney Archdiocese,
7 Sep 2012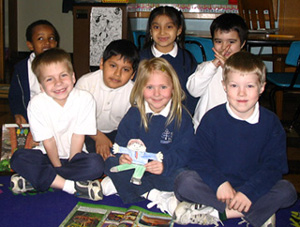 The State Government is planning to slash millions of dollars from Catholic schools in what has been described as an unprecedented threat and a breach of trust.
Without any consultation the cuts will mean a savage blow to parents, many of whom are dependent on the low-fee-paying schools.
Education Minister Adrian Piccoli is next week expected to announce the cuts, as high at $67 million per year, to Catholic and Independent schools.
Shocked at the size of the predicted cut, NSW bishops said this comes at a time Catholic school authorities and all Australian governments are exploring ways of increasing, not decreasing, government investment in schools.
The Catholic Education Office of the Archdiocese has described the news as unimaginable and unacceptable and will have a major impact on the delivery and educational service the CEO can provide.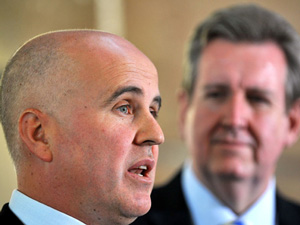 Executive Director of Catholic Schools in the Archdiocese, Dr Dan White said; "I am appalled with this decision.
"Catholic schools already receive only a quarter of the funding that the State Government provides to public schools. Clearly the Premier is getting some poor advice from Treasury and I call on him to distance himself immediately from this advice.
Minister Piccoli is on the public record as saying that schools with higher needs should always receive additional funds regardless of their sector, and that public schools and low-fee-paying Catholic schools ought to be the beneficiaries of any decisions made based on the Gonski review. Clearly these cuts were in the wind even when he spoke. This is a breach of trust.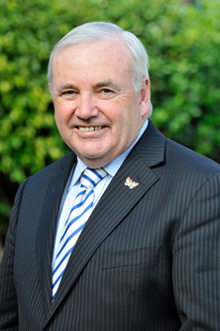 The decision looks like a cynical attempt to reduce the State Government's financial commitment to the funding of schools in the lead-up to negotiation with the Federal Government on a new school funding model," Dr White said.
More than one in five students attend a Catholic school in New South Wales. Already in the community there is the feeling this "slash and burn approach to education" will be devastating for thousands of families.
With an estimated $100 million to be stripped from funding over the next four years there is the real likelihood 85 jobs will go, class sizes will increase, special support programs will be iced and naturally school fees will have to increase.
Describing this as a cruel blow to parents Dr White said: " Our Catholic schools already operate on only 90% of what government schools receive, and for years now annual increases have never exceeded cost of living increases. Catholic schools save the government many millions of dollars every year."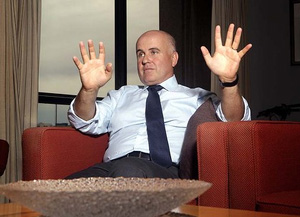 The planned announcement also comes after all budgets, development works and projects have been signed off for next year.
From today this has meant a freeze on all proposed works and staffing.
Schools are now advising all staff and parents of the planned cuts and the news will go out to all parishes this weekend.
Some parents have already suggested the O'Farrell Government "is in for a real stoush".