Twin Priests Inspired by Vietnamese "Boat People"
Catholic Communications, Sydney Archdiocese,
24 Sep 2012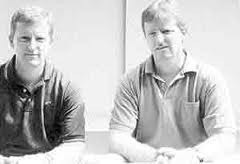 Australian-born Father Kevin O'Neill who was elected Superior General of the Missionary Society of St Columban in Los Angeles last week is not the only member of his family to pursue a priestly or religious vocation.
Fr Kevin's identical twin brother, Fr Peter O'Neill is also a Columban priest while the brothers' sibling, Sister Kate O'Neill is Province Leader for Our Lady of the Missions in the Philippines where she works with street children and those addicted to drugs, helping rehabilitate them and reunite them with their families.
Growing up in rural Victoria, Fr Kevin says he and his siblings were inspired to work in overseas missions by the Vietnamese "boat people" who arrived in Australia during the 1970s.
"Our family belonged to an organisation in Geelong that welcomed Vietnamese refugees and once a month a young Vietnamese would stay with our family for the weekend," he says. "It was the first time any of the six O'Neill kids had missed with people from another country and culture and we'd listen to them describe family life in Vietnam. We'd share each others cooking, pick up a little of the Vietnamese language and try to teach them our Aussie slang."
The visits by the Vietnamese to the O'Neill household continued over a period of four to five years and transformed the lives of Fr Kevin, Fr Peter and Sister Kate.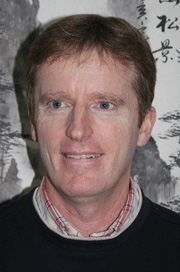 Fr Peter however was the first in the family to answer God's call. After attending two retreats with his brother while still at school, the elder of the twins began thinking about training as a priest. After speaking with vocational directors at different missionary congregations, he chose the Columban Fathers.
"They seemed to speak directly to me and were so down-to-earth and from the start I was attracted to the challenge of their mission and their charism of crossing boundaries of culture, language and religion," he explains.
At the time, Fr Kevin was studying for a degree in chemical engineering at Melbourne's RMIT and although he admits he was curious about his brother's new life as a seminarian, he was unsure about his own future or what God was calling him to do.
"I was feeling deep stirrings and emotions I had never felt before but I wasn't sure if this was God calling me or simply my wanting to be with my brother," he explains.
For 12 months Fr Kevin remained conflicted then suddenly it all became clear and for the first time, he knew with certainty, he was being called to the Columban priesthood.
"It was my first adult experience of God and it had a lasting impact on me," he recalls, and two years after Fr Peter, Fr Kevin began his studies for the priesthood at Sydney's St Colombans Seminary at Turramurra.
Fr Kevin was ordained in 1992 by Bishop Peter Connors at his home parish of Manifold Heights, West of Geelong.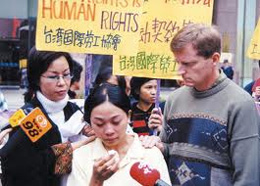 The two brothers were reunited two years after their formation when they found themselves working in Taiwan. There Fr Kevin ministered to the prison system, providing pastoral and practical care to the prisoners, the intellectually disabled and HIV positive inmates while Fr Peter worked with Taiwan's migrant workers helping protect them and their rights as well as offering them pastoral counselling and care. From this, he founded the refuge centre for victims of labour trafficking in the Taiwanese city of Hsinchu where young men from Indonesia, the Philippines, Thailand and Vietnam are given shelter, support and legal advice.
After seven years in Taiwan, Fr Kevin was sent to Ireland where as a member of the Columbans' general council, he administered the order's lay missionary programs and co-ordinated the work of 70 lay missionaries across 12 countries around the globe.
From Ireland, Fr Kevin was appointed the Columbans' Vocations Director in China, where each year he would travel across the vast nation speaking with students and young people.
Now as the newly elected Columban Superior General, Fr Kevin will be based in Hongkong where the Columban headquarters is situated.
But like is twin brother and sister, Fr Kevin retains close ties to Australia and to his family in Manifold Heights. Every two years whenever possible he returns to catch up, exchange stories, support his favourite footie team, the Geelong "Cats" and touch base with the Vietnamese "boat people" who spent weekends at the family home when he was a teenager, and who have kept in touch.