Parents Angry Reaction to School Funding Cuts
Catholic Communications, Sydney Archdiocese,
13 Sep 2012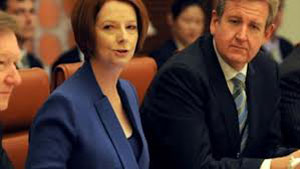 More than 1000 parents of students at Sydney's 148 primary and systemic schools have rushed to sign a petition to persuade the NSW Government to rethink its decision to cut funding by millions of dollars over the next four years to public, Catholic, independent and private schools and TAFEs.
The petition launched online by the Archdiocese of Sydney's Catholic Education Office (CEO) website two days ago is now receiving as many as 50 signatures and comments an hour as anger over the funding cuts escalates.
Some parents have gone even further and not only posted comments about their dismay and bitter disappointment at the O'Farrell government's decision on the Premier's Facebook page, but last night an outraged parent also posted the CEO petition for visitors to the site to sign.
The angry posts on the Barry O'Farrell Facebook page continue to grow with one heartfelt comment from a single Sydney mum, Patricia Krainz typical of many.
"I have just received a letter from my daughter's school principal advising of the cuts you will be doing to Catholic schools and TAFE and I am speechless. I can't believe that someone like you, with the level of understanding and intelligence that a person in your position should have, can have such a disregard for the importance of an education!!!" she writes. "I am one of those parents that with great sacrifice sends her child to a Catholic school, yes by choice but at least I have that choice. I am a single parent who works full time, pays her debts and taxes and yet YOU MR O'FARRELL have now taken the liberty of deciding where my daughter will have to get her education!!! HOW DARE YOU!!!! You have taken my, and many others, freedom of choice by acting with such disregard; don't you realise that by doing this it means that many children will end up in public schools that already don't receive enough funding? Do you really expect me to believe that you will pass these cuts on to public schools? I have seen the strain on public schools as I had my daughter in one up until last year."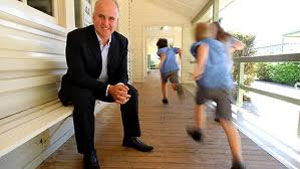 According to Bernadette Bain, of the communications office with the CEO, the hundreds of parents logging on to Sydney's Catholic schools website to sign CEO's petition are also taking the time to make comments expressing similar anger and dismay.
"It is with deep sadness that parents are even put into a position to have to raise an objection to the cuts in funding, not only to Catholic schools but to schools in general," writes a mother from Roselands. "The Australian Government both local and federal has been going on for years about our poor literacy levels. How can the state government believe the solution is to cut funding and force more children into public schools putting even more pressure on the system."
Another parent writes that the cuts are a broken promise by the O'Farrell Government which guaranteed to continue existing support for Catholic schools in the lead up to last year's election and describes the millions axed from education as "an attack on our rights as a parent to choose a Catholic school for my children that is high quality and affordable."
"Fair is fair," writes another pointing out Catholic parents and teachers pay the same taxes as everyone else and should have the right to an equal share of funding. "Catholic schools educate 24% of all children in NSW but the state government is cutting funds to these students even further."
Like many parents, the writer is outraged the NSW Government's decision will result in Catholic schools facing $225 per student shortfall. At present Catholic schools are forced to struggle with 10% less in funding than the $11,520 allocated to students at public schools. But from next year when the state Government imposes its funding freeze, pooled funding from state and federal governments will be even lower and may well fall below $10,000 per student.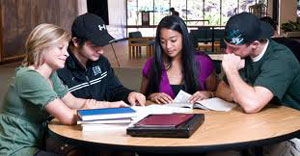 In another post on the CEO petition, a parent says her family is already battling to cope with sharp increases in the cost of living from escalating water, electricity and gas bills together with the 10% rise triggered by the carbon tax. For her, the imposed cuts to education will have a severe impact.
"We have twin boys attending a Catholic school in the area but if fees are increased we may have to look to changing to a public school system. The Premier and his ministers should reduce their own spending and stop punishing working families," she writes.
Teachers as well as parents are signing the petition and voicing concerns.
"Dear Mr O'Farrell, I am very disappointed with your government's recent education cuts," writes Shauna O'Neill, a teacher at Our Lady of the Rosary, Kensington. "These cuts are going to affect our school in many different ways. I do understand the difficult times we are in but as I see it, one of the ways out of the situation is to keep high standards in education."
To sign CEO's Stop the Funding Cuts Petition which will be delivered to Premier Barry O'Farrell within the next four weeks, log on to http://www.ceosyd.catholic.edu.au/Pages/Home.aspx