Faith, God and the Power of Music
Catholic Communications, Sydney Archdiocese,
5 Jul 2012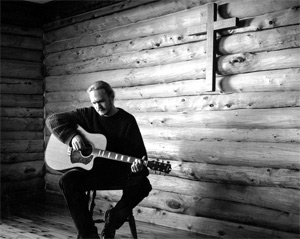 Canberra-based composer, songwriter and musician, Stephen Kirk describes himself as a living example not only of the power of faith but the power of music.
Stephen, goes on to describe his mission in life "to witness to the presence of God by leading people in prayer through music" and he will be doing just that in Sydney next week as part of SCENE - the Sydney Congress Embracing the New Evangelisation.
Not only will he give two much anticipated workshops but he will be among the performances at SCENE 2012 which is putting a special focus on the arts and music in particular.
Stephen's first workshop will be held on Thursday afternoon, 12 July, the second day of SCENE's weeklong celebrations and festivities. During this workshop, he will provide simple practical tools and ways prayer can be approached as a musician, and using music will help people experience a true awareness of God's presence and His great love.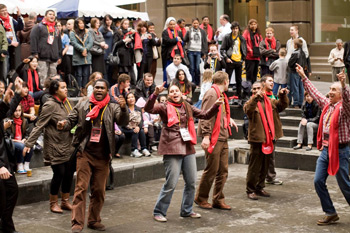 "In God's hands music is a very powerful tool," he says.
Stephen's second workshop to be held on Saturday, 14 July between 3.30 and 4.45 pm, will give young Sydneysiders a chance to learn how to become songwriters themselves.
"Songs have a unique place in the New Evangelisation," he says pointing out music is a universal language and able to speak directly to the heart. "Songs help us hear the truth of the Good News without the barriers and preconceptions we all carry. We can all write songs to praise God and during this workshop I want to give people the confidence to do this."
Stephen, whose latest album, Rend the Heavens was released earlier this year, strongly believes in the power of songs that convey the truths and sounds of heaven in the music on earth.
"I am a living example of this," he says , explaining that although he grew up in a Catholic household, the youngest of six boys, by the time he reached his teens his faith was more a cultural and casual thing than a deeply held conviction.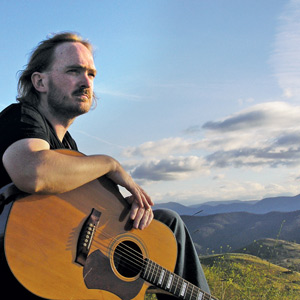 "And by the time I started at uni, I'd pretty much walked away from it altogether."
Studying IT, Stephen spent his final year in San Diego as an exchange student.
"I'd always loved music and decided to enrol in a course on gospel choirs. My teacher, Ken Anderson was a wonderful musician and he took me to a church in a rundown part of town where he had grown up, which had an outstanding gospel choir."
Stephen says he was the only Australian in the congregation that day and "the only white guy."
But what he remembers most about that day is his teacher Ken Anderson singing a solo entitled: "Jesus You Are the Centre of My Joy."
This is when Stephen says his life changed forever.
"As Ken was singing I became aware of the presence of God. In a quiet unassuming way He was there with me. Through music I'd been drawn into His presence. That day I rediscovered the faith experience. The presence of God was the fulfilment of everything I'd been yearning for. My life until that moment was the merest shadow of what it now became."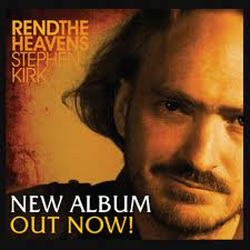 Since then Stephen's mission in life has been to share the power of music and to "lead other people into prayer through music."
At 42 and the father of six, Stephen says the Catholic Church has always embraced music as a way to inspire and bring us closer to God.
"God speaks to us through a wonderful variety of music that reaches into our hearts and our souls," he says.
To find out more about Stephen Kirk, his latest album and his music log on to www.stephenkirk.com.au.
To register for SCENE and Stephen's Workshops log on to http://www.credosydney.org/our-works/scene/scene-2012