Cautious Thumbs Up to R18+ Rating of Computer Games
Catholic Communications, Sydney Archdiocese,
12 Jul 2012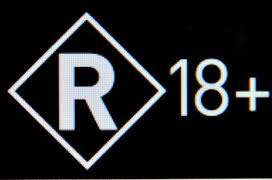 Father Richard Leonard SJ, Director of the Australian Catholic Office for Film and Broadcasting (ACOFB), has "cautiously welcomed" the legislation that will introduce an R18+ classification for computer games from January next year.
Movies, books, videos, television and other forms of entertainment in Australia are all subject to R18+ or Adults Only classifications. But until now sexually graphic and violent computer games have slipped through the net with MA15+ the highest rating such games could receive. The result being that much of the material that should receive an Adults Only R18+ classification has been shoehorned into the lower MA15+ category .
But finally the Government has acted and a Bill to pass R18+ classification of computer games was passed last month with the new legislation taking effect from January next year.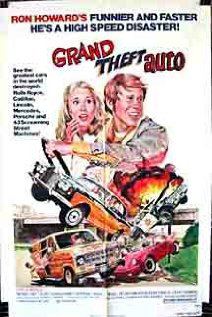 "In an ideal world the sort of material included in R18+ or higher classifications for films or computer games would never be seen in a civilised democracy," Fr Leonard says. "But this is not an ideal world and in the real world in which we live, such material unfortunately is produced and is available sometimes legally and often illegally, within our society."
With more than 92% of Australian households playing such games, Fr Leonard and the Australian Catholic Bishops Conference (ACBC) decided rather than call for an all-out ban, which would be impossible to achieve, consider instead how access to such material, at least by children, could best be restricted.
"With the status quo clearly not working and no hope of a ban, the Church opted to support parents with as much information as possible to enable them to work with their children and make the best decision for their family," he says.
The ACBC along with Fr Leonard have repeatedly argued in submissions to the Government that the Classification Act needs to be strengthened to help parents protect children from any media that demeans humanity and does not promote human or social dignity, particularly although not exclusively in regard to violent and sexually explicit material.
The present system can be confusing and as Fr Leonard points out not only are few films and computer games in Australia refused classification but most parents do not realise that ratings for computer games are not the same as classifications for movies.
Nor do they realise that at present there is no R18+ rating for these games and instead simply assume MA15+ means the material must be suitable for children in their mid teens. But this is not the case and parents are further confused when many of these MA15+ rated computer games bear innocuous titles like Grand Theft Auto. Grand Theft Auto was a 1977 comedy hit in movie theatres and far removed from the explicit graphic violence of the computer game that shares its name.
"But at least from January a parent will be able to see an R18+ classification displayed on the cover of a video game and know it is not only illegal for their children to be playing these games but clearly immoral," he says.
Although Fr Leonard and the ACBC have given a cautious thumbs up to the new legislation governing computer games, this should not be taken as an unqualified endorsement.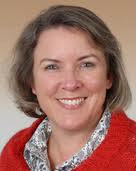 "The Bishops made it very clear in their submission on this issue that their preferred position was that R18+ material should not be available, and that if such a category be introduced to computer games, their support would be qualified," Fr Leonard says.
Professor Elizabeth Handsley, President of the Australian Council on Children and the Media, and Professor of Law at Flinders University, SA is another who is concerned the new legislation may not go far enough and will not prevent minors from purchasing unsuitable material.
In spite of the Government's claims there is no guarantee this will be the outcome, she warns and points out with advances technology it is virtually impossible to prevent younger and younger children from accessing R18+ games or monitor what they are accessing amongst themselves and downloading via their smart phones and computers.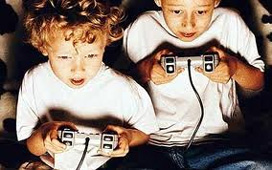 "These issues are clearly of concern to parents as many of them already feel out of control when it comes to choosing appropriate video games for their children and without major modifications made to the classification guidelines for MA15+, the new legislation will add to this confusion."
While this is of equal concern to many others including Fr Leonard and the ACBC, it is interesting to note that the average age of those who play computer games is 32 with a high proportion of this number, women.
Fr Leonard says it is also worth noting that of the 891 games submitted for classification last year 433 were given a G rating, 270 received a PG rating followed by 111 given an M and just 75 receiving an MA15+ classification.
Two of all those submitted were refused classification and banned.