Churches Burned and Priests Killed Amid Syria's Spiralling Violence
Catholic Communications, Sydney Archdiocese,
8 Jun 2012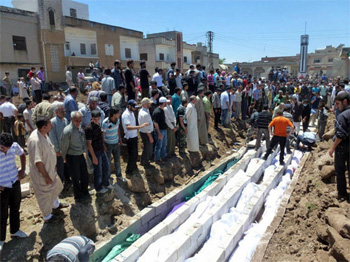 As Syria's violence spirals out of control with children, women and civilians massacred by pro-government forces and extremist militias, Christians have become unwitting terrified targets, their churches bombed, homes destroyed and family members kidnapped and held for ransom.
"If the ransoms are not paid those held are killed," says Father Rahal Dergham, Migrant Chaplain for the Archdiocese of Sydney's Syrian and Iraqi Catholic communities.
"Many Iraqi Christians fled to Syria after they became targets and their churches were burned. Now the same thing is happening in Syria. Everyone in the two Sydney communities has family in Syria. They are living in fear of what could happen to them and whether or not they are safe. Whole suburbs where Christians lived in Homs have been destroyed," he says and speaks of Christians being rounded up and kicked out of their homes.
There are new reports saying nearly 80 people were massacred by pro-government forces this week in a village near Hama and UN monitors were fired upon as they attempted to keep the peace. This follows the killing of more than 100 in the village of Houla on 25 May.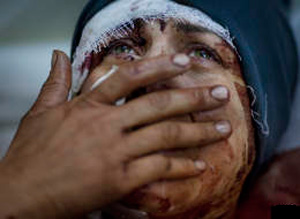 However more than 10,000 people died in the 15-month conflict, according to UN estimates.
"Priests have also been killed and others have been seriously wounded. In Homs the church of Mar Elian is in ruins and Our Lady of Peace is occupied by rebels, with the Armenian Apostolic Church and its adjoining school has been seized and occupied as a base for the Syrian Liberation Army."
A Catholic monastery has also been attacked by gun-toting militiamen demanding weapons and money. Kidnapping for ransom has also become a fundraiser for militant Muslim extremists who grab Christians and demand as much as $20,000 for their safe return.
"In Syria $20,000 is enough to build a house. It is a large amount of money but Christians struggle to borrow money from extended family and friends to pay these ransoms knowing that if they don't, their loved one will be shot," says Fr Rahal.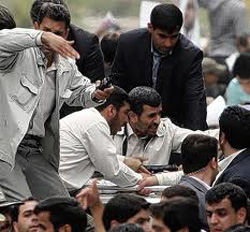 This year Christians were too fearful to celebrate Easter Sunday or commemorate Good Friday at their churches, despite this being the holiest time of the Christian year, he says.
"In the past this was encouraged with services at our churches televised and everyone joined in, as they did with our Christmas celebrations. But with the rise in Muslim extremism, it has become too dangerous."
Born, raised and ordained in Syria, Fr Rahal's parents, two of his brothers and many relatives still live in the village where he grew up, midway between the cities of Homs and Hama.
"In Homs and other cities, no Catholic or Christian who leaves their house is safe. In villages it is also difficult with Christians, no matter where they live, given no protection against the violence by the Government or anyone else," he says.
Already thousands of Christians and other Syrians have fled their homeland for safety in Jordan and Lebanon where refugee camps have been set up and where Caritas is helping with the distribution of food, hygiene kits, blankets, clothes, milk, infant formula and schools for the children. But for those still living in Syria it is becoming increasingly difficult for Fr Rahal and other family members in Australia to make contact and find out if their loved ones are safe.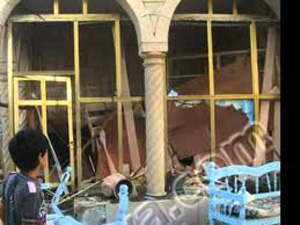 "Communication is haphazard and there are weeks at a time where it impossible to get through by phone, email or mobile," he says and reveals Syria's Christians fear what happened in Homs is just the beginning.
"More than 300-400 Christians were forced to flee Homs after being kicked out of their homes. They were not permitted to take anything with them but eventually found shelter in a largely Christian town some distance away. But it is only a small town and as many as four or five Christian families have to live and survive in one small room, " he says.
Along with the bloodshed, violence and uncertainty, Fr Rahal says across Syria unemployment is skyrocketing. As a result of few jobs and no way of earning money, together with a crumbling infrastructure, daily power cuts and little food, daily life for Syrians is becoming more and more difficult.
Although 2000 years old, there are only 2 million Christians in Syria, or just 9-10% of the population, with Sunni Muslims accounting for 74% as the nation's dominant religion. Many of these Sunnis have become radicalised, Fr Rahal says and desire a strict Muslim nation under Sharia law where there are no Christians.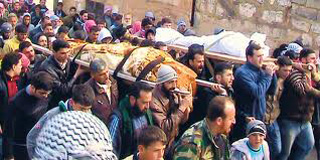 "Western news reports talk of fears of a civil war but there is already a civil war," he insists and is appalled and saddened by the latest report of 78 massacred in the Hama province in which 40 women and children were killed. But in the turmoil of the escalating conflict, he admits it is difficult to always know who is responsible for such atrocities.
One of the reasons is that as happened in Egypt, many of the opposition forces have been hi jacked by Muslim extremists and Al Qaeda. French Bishop Philip Tornyol Close who recently visited Damascus, Aleppo and Homs, told Fides, the Information Service of the Pontifical Mission Society, this week that Sunni extremists, Salafist militants as well as mercenaries from Libya, Lebanon, the Gulf, Afghanistan and Turkey, many of whom are heavily armed and bankrolled by Qatar and Saudi Arabia, were now in Syria and fighting - but not for democracy.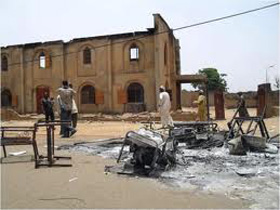 "These groups are recruiting fighters using force and are committing terrible crimes against civilians particularly Christians," he said and called "the bloody work of these adventurers who are not Syrian" a blatant attempt to destabilise a troubled nation for their own ends.
Each morning when he celebrates Mass at St Joseph's Catholic Church, Rozelle, Fr Rahal prays for his homeland and for peace to return. "We need your prayers as well," he says and urges Catholics and Christians everywhere to pray for his country and its people.
To help those who have fled Syria and are now living in refugee camps in Lebanon and Jordan, log on to www.caritas.orga.au