Refugee Crisis Needs Regional Solution
Catholic Communications, Sydney Archdiocese,
28 Jun 2012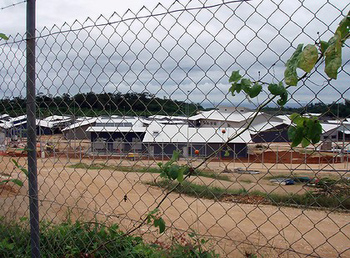 As the death toll from the sinking of two asylum seeker boats en route to Australia over the past week exceeds 100, Father Aloysius Mowe, SJ, Director of Jesuit Refugee Service (JRS) has expressed his grief and sorrow at the increasing loss of life in the waters between Indonesia and Australia.
Along with Vinnies and the House of Welcome, JRS is the only organisation in NSW that provides accommodation for refugees. Not only does JRS offer ongoing support, help, resources and accommodation to refugees but work closely with the Australian Catholic Refugee and Migrants Office (ACRMO) to ensure there is always pastoral care available to locals and those in detention on Christmas Island.
With an average of 1000 asylum seekers arriving by boat each month and possibly more tragic drownings as ill-equipped flimsy craft capsize or sink in heavy seas, Fr Mowe says it is imperative a viable, fair and equitable solution be found as soon as possible.
"What we need is strong leadership and a solution that involves all countries across the region," he says pointing out that what is occurring in terms of asylum seekers is not just an Australian problem but a regional crisis.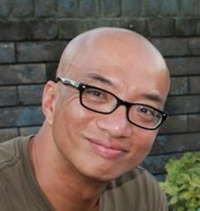 "Countries north of Australia such as Malaysia, Indonesia, Thailand as well as nations such as Sri Lanka, Burma and Bangladesh all play host to far larger numbers of asylum seekers and refugees than the relatively small numbers that come to Australia," he says.
Welcoming yesterday's commitment by Opposition Leader Tony Abbott to increase Australia's annual humanitarian visa intake from the current 13,500 to 20,000, Fr Mowe described the number of settlement places permitted by the Government as a "political" not an economic decision.
"A further 6500 people are not going to stretch our resources. Most of those who arrive by boat are young people. Those who make these trips must also be incredibly resourceful and hardy and will make admirable citizens," he says.
Although Australia has a policy of mandatory detention for asylum seekers who arrive by boat, many more arrive by air. Unlike "boat people" there is no mandatory detention.
Last year almost 7000 Chinese, Indian and members of other nationalities fly into Australia on student, tourist or similar visas and then claim asylum. Despite the number of asylum seekers arriving by air are higher than those who arrive by boat, those who make the sea journey are treated with far more suspicion and endure much greater hardship while awaiting assessment.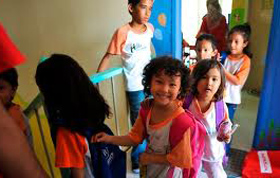 "Australia is an island and some theorise that a fear of invasion by sea is ingrained into our psyche, and that this is the reason those who arrive by boat rather than air are seen as somehow more threatening," Fr Mowe says.
Although the Government cites security and identity checks as a reason for holding those who arrive by boat in detention, Fr Mowe and many others working with refugees, insist there should be no difference and point out although those who arrive by air undergo similar checks they are not held under guard and behind razor wire.
"But above all we should be looking beyond Australia for some kind of regional arrangement," he says emphasising that he is not talking about off-shore processing but instead of a fair and equitable solution hammered out that guarantees protection for asylum seekers and a provides safety as they await assessment as refugees, and resettlement.
Legal protection of asylum seekers should be the primary goal, he says explaining that this means enabling them to work and earn money, have access to good quality health services and medicine as well as schools for their children.
"If these protection issues were addressed, many of those currently awaiting resettlement would not feel the need to move on," he says.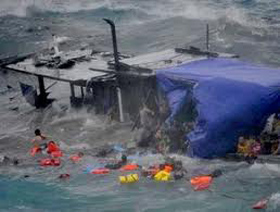 Instead feeling safe and secure in the country of first refuge, and able to lead a viable life as they await the many years it may take for resettlement, asylum seekers would be far less likely to embark on further perilous journeys in search of protection.
Over the past few years, Australia has helped finance improvements to detention and transit facilities in Indonesia, with $32.9 million put aside in Budget Estimates for 2011-12 to cover refurbishment of existing Indonesian-run facilities and for staff training.
Human rights across the region are also constantly evolving, with Malaysia having made small but noticeable improvements in how refugees are treated, Fr Mowe says.
This morning the Sisters of St Joseph of the Sacred Heart joined calls for the Canberra and politicians of both sides to find a solution and prevent further tragedies.
'The situation is horrifying,' said Josephite Justice coordinator, Sr Jan Barnett rsj. 'So it is all the more disappointing that the response from the major parties appears to be focussed on deterrence, off-shore processing and political advantage."
She dismissed the Government's current detention policy as a failure both as a deterrent and because of the trauma and mental anguish created for those who are detained.
"Australia's response to the Vietnamese refugees in the 70's has created a model, which could enable us to hold our heads up once more," she said.