Soup & Stations at St Benedict's
Catholic Communications, Sydney Archdiocese,
2 Mar 2012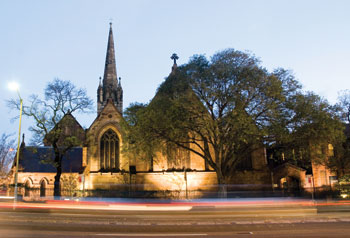 St Benedict's Church, Broadway begins a new Lenten tradition tonight. Under the title: "Soup and Stations" 2012, St Benedict's will have leading members of the Church present for Stations of the Cross to be followed by a get together in the church courtyard for soup and discussion.
For the first of St Benedict's "Soup and Stations" evenings Bishop Julian Porteous, Episcopal Vicar for Evangelisation and Renewal will be present. Next week, Bishop Peter Comensoli, Auxiliary Archbishop for the Archdiocese of Sydney, and the following Friday, 16 March Police Chaplain, Father Barry Dwyer will be there.
On Friday, 23 March the Archbishop of Sydney, Cardinal George Pell will travel to Broadway for Soup and Stations with Bishop Terry Brady, Auxiliary Bishop for the Sydney Archdiocese presenting the final Lenten evening of "Soup and Stations" at St Benedict's.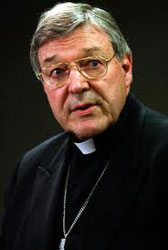 "We hope this will become a permanent tradition at St Benedict's," says Father Michael de Stoop, parish priest at the historic church which was the first Catholic church to be consecrated in Australia.
Built in the mid nineteenth century, St Benedict's celebrated the 150th anniversary of its consecration last Friday, 24 February.
Once situated in the midst of an expanding inner city, St Benedict's parishioners now include students from the University of Notre Dame as well as many from the nearby University of Sydney.
"St Benedict's has many young people as parishioners but whether regular parishioners or not, all are welcome for these special evenings to be held every Friday throughout March," says Fr Michael, adding the Soup and Stations idea came from Cardinal Pell.
"In the US at the Motherhouse of the Religious Sisters of Mercy, Soup and Stations has become an important part of the Lenten calendar and is now celebrated in other cities across the States," says Fr Michael.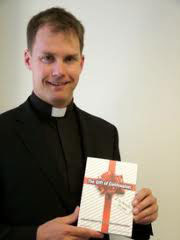 He says soup and bread were chosen for the meal to be shared by everyone in the courtyard afterwards as a symbol of Lenten fasting. But he promises the soup that will be served will not only be nourishing but "freshly made and delicious."
Fr Michael who is also Vocations Director for the Archdiocese of Sydney invites everyone to be part of this Lenten Event which will begin tonight at 6.30 pm at St Benedict's Church, 104 Broadway, Chippendale.