Applications Grow With Notre Dame's Increasing Med School Reputation
Catholic Communications, Sydney Archdiocese,
2 Feb 2012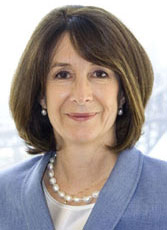 The University of Notre Dame's Sydney-based Medical School has seen a 20% jump in applications.
The 114 places available at Australia's youngest and highly regarded Medical School are keenly sought.
The four year old School has a fast-growing reputation for academic excellence and offers wide-ranging hands-on clinical experience at some of the nation's leading metropolitan and regional hospitals and health clinics. The other reason for its popularity is that unlike most medical schools in Australia, NDA goes one step further and focuses on medicine as a vocation.
At Notre Dame, the intense four years of medical studies puts an emphasis on ethics, social justice issues and fosters a deep respect for human life and human dignity.
"We are looking to produce excellence in doctors in terms of knowledge and skill. But beyond this, we also want to produce good medicine in relation to ethical practice and a real sense of vocation," says Professor Christine Bennett, Dean of the Medical School at the University of Notre Dame's Sydney campus.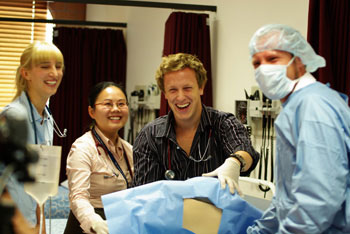 In December last year, the Dean proudly oversaw the first-ever graduation ceremony held by the Medical School. Enrolled in 2008 when the School first opened its doors, 106 young men and women were awarded their Bachelor of Medicine and Surgery degrees and are now hard at work as interns and residents at metropolitan and regional hospitals across NSW.
Already Professor Bennett is organising workshops and seminars so the Medical School's first-ever graduates can inspire those starting out this year as well as students at the school now in their final few years of study.
"We want them to continue to be involved with Notre Dame and are keen to provide them with opportunities to further their research and degrees as they continue in their careers," she says.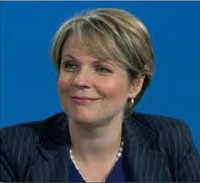 UND's Medical School is a standout among the nation's medical schools. It is also unique in offering clinical experience at hospitals and health care services to students in their first and second years of study, rather than only during the final two years which is the customary practice.
Medical students at UND are also given an added advantage with all their tutors in their first two years of study, practicing doctors themselves.
Working closely with Catholic hospitals such as St Vincent's Hospital, Darlinghurst, the Notre Dame Medical School is also breaking new ground with its rural-regional program as well as its clinical schools.
In February last year, the campus expanded with the opening of a new clinical school at St John of God Hospital, Ballarat and another state of the art clinical school at Hawkesbury Hospital, where third and fourth year students continue to gain invaluable experience and hands-on training.
The University already has clinical schools operating at Lithgow which UND operates in partnership with the Lithgow Integrated Health Service, and at Wagga Wagga where Notre Dame operates its school in conjunction with Little Company of Mary Healthcare, or Calvary HealthCare, as the group is sometimes known.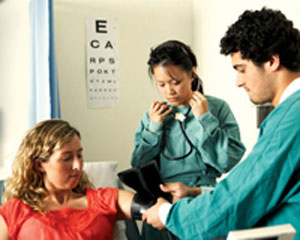 Notre Dame's Medical School has also been able to give students excellent hands-on training and clinical experience at Werribee Mercy Hospital in Victoria. Now thanks to assistance from a Commonwealth grant from the Health and Hospitals Fund, there is a purpose-built clinical school on the Werribee Mercy Hospital campus.
To be known as the Melbourne Clinical School, the impressive new facility will be officially opened tomorrow, Friday 3 February, by Federal Health Minister, Tanya Plibersek who is keen to acknowledge the contribution being made by this and other clinical schools established by Notre Dame in creating the future face of Australia's medical workforce.
On hand for the opening will be the University of Notre Dame's Vice Chancellor, Professor Celia Hammond and Dean of the Sydney Medical School, Professor Bennett.