Xt3.com's Online Lenten Calendar Now Available as Your Personal App
Catholic Communications, Sydney Archdiocese,
10 Feb 2012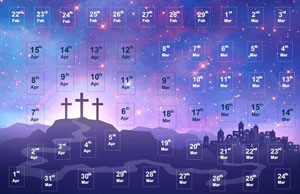 The xt3 Lent Calendar for 2012 is a Catholic resource for youth groups, parishes, schools or for your own personal journey and it is ready to go for the start of Lent next Wednesday week.
Xt3.com is the social-content network of the Archdiocese of Sydney. Each day during Lent visitors can visit the site, click on to the calendar and follow the path that will take them to a new feature each day that will include the daily mass readings, scripture quotes, and a small act of penance that you may choose to add to your Lenten commitments.
In addition xt3 will provide a Lent and Easter themed multi-media feature every day including inspirational short films, reflective podcasts, apologetics as well as regular features including information on WYD2013.
The daily content is revealed when you reach each particular day of Lent with the first calendar door opening on Ash Wednesday, 22 February 2012.
Every year the calendar is available online at www.xt3.com/lent. However this year the Lent Calendar is also available as an App for iPhone, iPad and Andriod devices.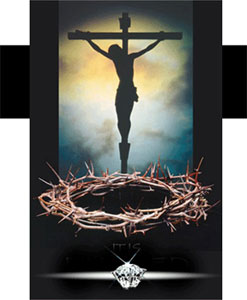 Lent is the period of fasting leading up to the period of Easter, recalling Jesus' 40-day fast in the wilderness. Ash Wednesday signifies the start of Lent and on this day, ashes are blessed, mixed with either holy oil or water, and marked on the head with the sign of the cross, or sprinkled on the forehead. The ashes are made from burnt palm branches blessed the previous year on Palm Sunday.
It appears that a Lenten season preceding Easter goes back to the time of the Apostles. The length of time varied however the Council of Nicea (325 A.D.), which was the first general council of the Church, Lent is to be observed for forty days.
The number 40 has a long Biblical history: the forty days' fast of Moses, Elijah and Our Lord in the desert.
There are two guiding principles for the observance of Lent. During this season, the faithful are to grow in their love of Jesus Christ and thery are to practice extra penance for their own and other people's sins.
So the purpose of Lent is to be of fasting, self-denial, Christian growth, penitence, conversion and simplicity.