Ethics Classes Not Introduced as Alternative to Religious Education
Catholic Communications, Sydney Archdiocese,
7 Dec 2012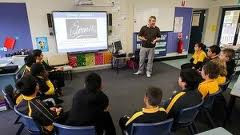 Ethics classes will be retained at NSW public schools but under new guidelines parents will only be told about these after they have decided not to enrol their child in the school's weekly Special Religious Education (SRE) classes.
"Ethics was never intended to be an alternative to SRE," says Robert Haddad, Director of the Confraternity of Christian Doctrine for the Archdiocese of Sydney, adding that ethics classes were also never meant to be in competition with SRE with both classes competing with one another for student enrolments.
Instead when lobbying for the introduction of ethics classes, the St James Ethics Centre and its supporters claimed students who opted out of SRE, spent the 30 minutes or more each week given to religious instruction "twiddling their thumbs," and insisted these children would be better served by attending classes in ethics.
This week when NSW Education Minister, Adrian Piccoli announced ethics classes would be retained in public primary schools, he set down new guidelines which outlined that parents could only informed about ethics classes after they had decided their children should not take SRE.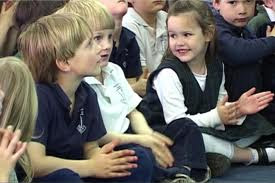 Although this followed the original argument put forward by lobbyists for ethics classes there was an immediate outcry led by NSW Greens MP, Dr John Kaye who accused the NSW Government of "forcing schools to hide the existence of ethics classes." Dr Kaye described the guidelines as a "massive road block" and called the decision not to inform parents about ethics classes until they had made a decision about their child enrolling in SRE as discriminatory.
Teresa Russell, director of the non-profit organisation, Primary Ethics, which supplies ethics classes to schools, while pleased that after a trial period the Government had decided to go ahead with ethics classes in public schools, was nevertheless extremely critical of the decision to only inform parents about these classes after they had made the decision not to enrol their child in SRE.
"There is no question this is an attempt to try to decrease parents' knowledge and attendance in ethics classes," she said.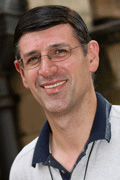 Dr Simon Longstaff of the St James Ethics Centre which developed the classes, also welcomed the fact the classes would be continuing but expressed concern parents would not be told about them at the same time decisions were being made about enrolling their children in SRE.
Minister Piccoli, however, insists the guidelines are not an attempt to deter parents from sending their children to ethics classes, nor are they meant to deter schools from promoting or advertising the availability of ethics classes. What he wanted was the first question asked of parents to be: "Do you want your child to do special religious education?" If the answer is no, then Mr Piccoli says the next question should be: "Well, you can either choose other things or you choose ethics classes."
Both ethics and SRE are optional and parents are can opt out of both. In which case, the child spends the time spent at these classes each week in supervised homework instead.
"I am very happy with the overall situation as announced by Minister Piccoli this week, especially the 'two-step' approach of ethics classes being made available only to parents of students who have first opted out of SRE as this was the publicly-stated position of the St James Ethics Centre during the 2010 debate for the introduction of these classes," says Robert Haddad. "Primary Ethics consistently argued that ethics classes were needed to provide an alternative to students who elected not to do SRE as a better option than simply 'twiddling their thumbs.'"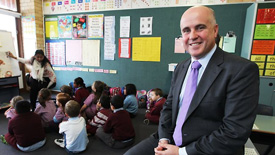 Trials of ethics classes began in February 2011 and confounding many advocates of these classes, had little impact on enrolments in SRE. In fact, enrolments throughout 2011 in SRE classes increased along with demand for Catholic Curriculum materials, says Jude Hennessey, Liaison Officer for the Catholic Conference of Religious Educators in State Schools.
"If anything the debate spurred more parents to enrol their children in SRE and more people to join the ranks of the 12,000 SRE volunteers across the state," he says.
Ethics and SRE classes are both funded by donations rather than the State Government. While SRE donations have long been tax deductible this is not the case for Ethics classes.
The St James Ethics Centre is currently lobbying to make donations to Ethics classes tax deductible as well.