2000 Will Attend Graduation Mass at Cathedral
Catholic Communications, Sydney Archdiocese,
12 Dec 2012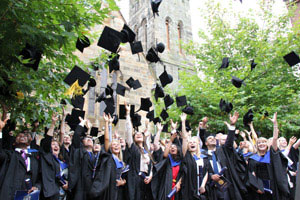 The Archbishop of Sydney, Cardinal George Pell will celebrate the University of Notre Dame's Graduation Mass at St Mary's Cathedral at 7 pm on Tuesday , 17 December which is expected to be attended by more than more than 2000.
This year, the Sydney campus of Australia's youngest university will award degrees on 722 students. Of this number, 251 are graduates in Education and on receiving their degrees will join the other dedicated committed teachers at our Catholic schools next year.
On the medical front, this year sees 113 School of Nursing graduates and 106 graduates from the School of Medicine. This year is only the second time students from the School of Medicine have graduated as Bachelors of Medicine and Surgery, established only five years ago when the first post-grad students were enrolled in the intensive four-year course.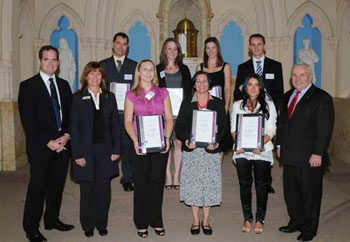 Other graduates include those with degrees in the Arts, Sciences, Business, Law, Philosophy and Theology.
More than 400 graduates will be at the Cathedral on Tuesday night accompanied by more than 1616 friends and family to give thanks and look forward to the future when they take up their various careers.
Unique to the University of Notre Dame's Sydney campus as well as those in Broome and Western Australia is the compulsory core curriculum which all students must undertake no matter what discipline they may be studying.
The core curriculum comprises three units which range from an Introduction to Ethics, an Introduction to Theology and an Introduction to Philosophy. These units were introduced by Notre Dame to provide students with basic skills in critical analysis, ethical thought and Catholic theologising in an academic context. They were also designed to bring the substance and values of the Catholic faith to the fore, fostering creative engagement with the deeper questions of life and society. The focus for each of these core subjects is on encouraging students in self reflection, the nature and purpose of human life, intellectual rigour and curiosity, independent and critical thought.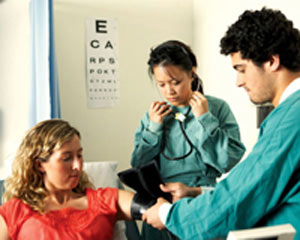 Following Tuesday night's graduation Mass, the University of Notre Dame will hold graduation ceremonies which will begin at 10.am on Wednesday 19 December at St Benedict's Church Broadway when degrees will be awarded to the 168 graduates from university's School of Medicine, School of Law, School of Philosophy and School of Theology. At 2 pm the same day, a second graduation ceremony will be held, for the 158 students being awarded degrees either in business or nursing.
At 10.am on Thursday, 20 December, a third graduation ceremony will be held to confer degrees on graduates from the university's School of Arts and Sciences as well as a number of those graduating from the School of Education.
In the afternoon at 2 pm at St Benedict's Church the final graduation ceremony will be held to present degrees to the remaining Education graduates.
The Vice-Chancellor of the University of Notre Dame Australia, Professor Celia Hammond will attend each of these important ceremonies and will give an address of her pride in the on-going achievements and standards of the university's graduating students and wish them every success they embark on their careers.