Artist Wins for Work on Her Conversion from Buddhism to Catholicism
Catholic Communications, Sydney Archdiocese,
8 Nov 2012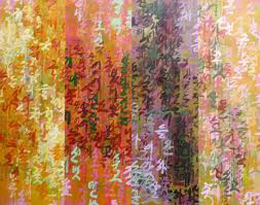 An art work called Homage documenting Korean-born artist, Hyun-Hee Lee's conversion from Buddhism to Catholicism and paying homage to both, is the winner of the prestigious John Coburn Emerging Artist Award as part of the 2012 Blake Prizes for Religious and Spiritual Art announced this morning.
Hyun-Hee Lee has produced an outstanding and highly original work. Using pencil, ink, hanji paper, cotton thread and canvas, the work comprises a series of panels with each panel f eaturing texts of the New Testament translated into Korean have been cut into strips, folded and knotted into small bows and attached to canvas in a complex overlay.
"Homage embodies the respect I have for the two religions which have guided my life," she writes in notes that accompanied her entry explaining her inspiration for the work. "Converting from Buddhism to Catholicism I was encouraged to write the first four books of the New Testament. This a meditative and spiritual act I have repeated whilst paying homage to the Buddhist prayer ritual."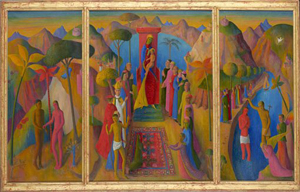 The John Coburn Emerging Artist Award, which comes with $5000 in prize money, is the latest in a series of accolades and awards won by the artist.
In 2009 she was shortlisted for the John Olsen Life Drawing Prize, a feat she repeated the following year when she was also awarded the Bird Holcomb Honours Fine Arts Scholarship by Sydney's National Art School.
The Blake Prize for Religious and Spiritual Art and the Blake Prize for Poetry are hotly-contested and frequently controversial. But this year's choice of two artworks for the major prize of $20,000 has garnered widespread approval and seems unlikely to trigger a firestorm of criticism or charges of blasphemy that have frequently dogged the judge's choice for the Blake Art Prize in previous years.
The dual winners of this year's Blake Art Prize are Fabian Astore for "Threshold" an original and highly creative digital work on the role of ritual in people's lives, and Eveline Kotai whose "Writing on Air - Mantra" combines technical intricacy with spirituality for a triptych that uses Buddhist scriptures cut into tiny pieces and stitched onto panels.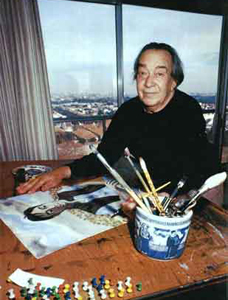 The three judges for this year's Blake Art Prize and other awards for art works were Associate Professor Roland Boer from the University of Newcastle; Felicity Fenner, curator of contemporary exhibitions at UNSW's College of Fine Arts; and leading Australian artist, Iranian born Hossein Valamanesh.
The judges say the two winners of this year's Blake Art Prize were chosen unanimously describing each work as "distinct in style and yet tend towards meditative in a world that has become increasingly grim."
The artist who has taken out this year's Maritime Union of Australia's Prize for Human Justice is Saif Al Murayati who uses a DVD in a work entitled Unfolding History in which he recaptures glimpses of his earliest memories at his grandmother's house in Iraq, followed by journey through refugee camps and his arrival and subsequent experiences in Australia. In this work, the artist also explores a refugee's feelings of the loss of his identity and using his own personal story, concludes the process of change is not unique.
The Blake Poetry Prize for 2012 has been given to award winning West Australian-based author, reviewer and poet, Graham Kershaw. Kershaw who won for $5000 poetry prize for his outstanding poem that addresses the mixed inheritance of white settlement in the Murchison district of WA and charts the remarkable story of Father John Hawes, the 1920s architect and priest, who took communion to Indigenous people who were reluctant and still too fearful to attend Mass inside a church.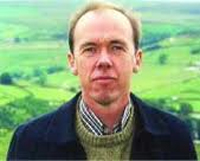 The winners and finalists of this year's Blake Prize, including Graham Kershaw's poem, will go on display from tomorrow 9 November as part of the National Trust S. H. Ervin Gallery on Observatory Hill. The Exhibition of the award winners of the 61st Blake Prize 2012 will remain on exhibition until December 15.