Catholic & Jewish Students Participate in Kristallnacht Memorial Service
Catholic Communications, Sydney Archdiocese,
7 Nov 2012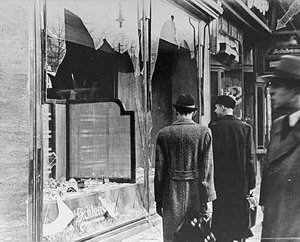 Three Catholic students from St Scholastica's College, Glebe will join three Jewish students from Emanuel School, Randwick to give special readings from Anne Frank's Diary at Sydney's annual Kristallnacht Memorial Service to be held in Martin Place at noon on Friday, 9 November.
Although Catholics have long empathised with the suffering and persecution of European Jews by the Nazis prior to and during World War II and the terrible years of the Holocaust, last year was the first time Catholics actively participated in the service.
"The story of Anne Frank and the Holocaust is something we study in history and having our students participate in the service increases their growing awareness about living in an interfaith society and the lessons we can learn from what happened in Germany on Kristallnacht," says Sharon Brien who teaches Religious Studies as well as English at St Scholastica's College.
Social justice is an important component for all Catholic schools along with the recognition that every human person has innate dignity and deserves respect, she says and is a firm believer that we have an obligation to the world to remember the tragedies in a bid to prevent these terrible events from being repeated.
The girls who will take part in the memorial ceremony on Friday are in Year 10 and are 15 years old, just a few months older than Anne Frank when she wrote her diary while hiding from the Nazis with a group of other Jews in the cramped two room attic space at the top of her father's office building.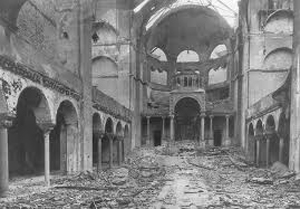 Born in Germany in June 1929, Anne and the others who hid with her in Amsterdam were betrayed in 1944 when 14-year-old Anne and her sister Margot were captured by the Nazis and sent to Bergen Belsen, the notorious extermination camp, where they both contracted typhus and died a short time later.
Although Anne Frank was not part of Kristallnacht and the destruction of synagogues, the ransacking and destruction of Jewish homes and businesses and the rounding up of more than 30,000 terrified German Jews who were packed off to concentration camps on 9 November 1938, her words continue to resonate and to offer hope in the midst of suffering.
"I still believe, in spite of everything, that people are truly good at heart," she wrote on 15 July 1944.
By March 1945, less than a year later and three months before her 15th birthday, Anne Frank was dead.
"Having students from a faith-based school , or indeed any school, participate in the Memorial Service helps spread understanding not only of the Kristallnacht, but of those aspects of human nature such as a lack of empathy and respect for our neighbours and turning a blind eye to injustice, that we all should all fight to overcome," says William Szekely, Chair of the Australian Council for Christians and Jews and the immediate Past President of the NSW Council of Christians and Jews which organises the city's annual Kristallnacht Memorial Service each year.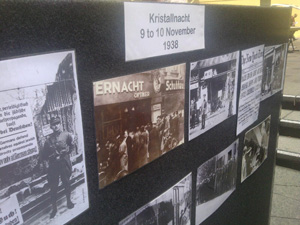 "Having the chance for young people to meet one another on the day, we hope will promote an understanding of what happened on that night 74 years ago and realise, that but for a moment in time, they could each easily have been in such a situation. We want them to think about what happened and to ask themselves what decisions would they have made," he says.
Kristallnacht or the Night of Broken Glass was the chilling precursor to the Holocaust. The anniversary this Friday remembers that terrible night on 9 November 1938 when Nazi storm troopers and frenzied mobs of civilians went on a hate-filled rampage in towns and cities across Germany.
Triggered by the assassination of a German embassy official ina parish by a 17 year old Polish Jew on 7 November 1938, Germany's anti-semitic rampage erupted two days later. In one night more than 1600 synagogues were attacked with sledge hammers with 500 set on fire and destroyed. Jewish businesses also went up in flames or were ransacked and razed to the ground.
Even more chilling was the fact that on this night 30,000 terrified Jewish men, women and children were rounded up and sent to concentration camps in Poland.
Whether Jewish, Catholic , of some other religion or having no faith at all, William Szekely insists Kristallnacht and the ensuing Holocaust with its loss of more than six million lives, must never be forgotten.
"The world continues to vow such a thing must never happen again but sadly, it continues to happen," he says and cites the mass murders that have occurred over the past several decades in Cambodia, Rwanda and Bosnia as well as the ethnic and sectarian violence occurring in Egypt, Syria, Iraq and Afghanistan.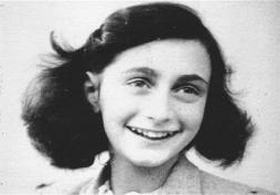 "As a child of survivors of the Holocaust, the Kristallnacht Memorial Service for me is reminder to us all that if we reach out to 'the other,' our fellow human beings, and display and practice compassion and humanity towards them, then any myths and misconceptions are likely to be dispelled. The human face of 'the other' is also revealed and we realise that by allowing something to happen to these 'others' is to let ourselves down along with our principles and our beliefs," he says.
Allowing something to happen can take active or passive forms, he warns and adds that it is all too easy to turn a blind eye or to say one is too concerned with one's own welfare to do something about an issue, or to speak up.

Like Anne Frank, Mr Szekely believes at heart all people are good. "And when we have the courage to speak up and do something, we not only earn respect but self respect," he says.
Also taking part in Friday, 9 November's Kristallnacht Memorial Service at noon in Martin Place will be Rabbi Jeremy Lawrence of the Jewish Board of Deputies, Fay Sussman well-known Hebrew and Yiddish singer, Rabbi Jeffrey Kamins of the Emanuel Synagogue Sydney and Emeritus Rabbi Richard Lampert at North Shore Temple Emanuel.