Premier Putting Coal Seam Gas Revenues Ahead of People - Carmelite Friar
Catholic Communications, Sydney Archdiocese,
13 Nov 2012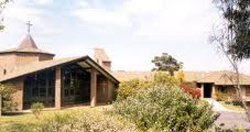 NSW Premier Barry O'Farrell has effectively shut people out of the democratic process by fast-tracking AGL's application to mine coal seam gas (CSG) across a wide area of suburban Sydney and transferring the project to the Government's new State Significant Development legislation which wipes out any right of appeal or legal challenge, according to Discalced Carmelite Friar, Father Greg Burke PCD.
"Barry O'Farrell has gone back on everything he promised before last year's election, including his pledge to include people in the planning process. Instead he has cut them out completely," says Fr Burke, spokesman on public issues for the Discalced Carmelite Friars of Mt Carmel Priory and the Mt Carmel Retreat Centre at Varrowville in Sydney's Scenic Hills.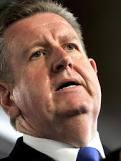 "We might live in a democracy but in the NSW Government's desperation to increase state revenue people's voices and concerns have been over-ridden and ignored."
Last week in a surprise move, the Government announced the application by AGL to drill 66 CSG wells across the environmentally-protected Scenic Hills behind Camden and Campbelltown in Sydney's south west would be assessed under "state significant development" planning rules.
The change of planning rules not only gives residents less than six weeks to attend public hearings conducted by an independent reviewer on behalf of the Planning Assessment Commission, after which it seems all public debate will be shut down along with the possibility of any legal challenge.
"It is a cynical move by the Government to announce the hearings when residents busy with activities in the lead up to Christmas or away from the area with the start of school holidays," he says and warns that "the danger of the wells being approved without the independent scrutiny of the courts cannot be underestimated."
He accuses the Government of an abuse of the democratic process and says the move has implications not just for the 150,000 affected residents of south west Sydney but those right across NSW.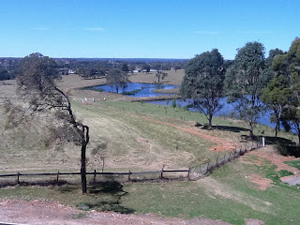 "The Planning Assessment Commission is made up of un-elected, non-bureaucrats appointed by the Planning Minister on advice. This is the body that will play judge and jury and whatever its decision, there will be no democratic right to have it reviewed under the normal process of law," he says.
Residents of Varrowville, St Andrews, Raby, Kearns, Eagle Vale, Victoria Park and housing developments in Gregory Hills and Catherine Fields and other neighbourhoods across the region are particularly concerned about AGL's plan not only to use "fracking" which uses toxic chemicals and huge amounts of water to literally blast gas out of the rocks, but to also employ horizontal drilling techniques.

As controversial as fracking where safety issues involving health, underground water contamination, air pollution and environmental degradation remain unresolved, horizontal drilling techniques involve mining for CSG by tunnelling underground in a straight line for up to 2.5 kilometres from the surface well. The excavated tunnels in a process also planned to be used by AGL will pass under most of the region's towns, houses, religious communities, parklands, suburban streets, motorways and vital infrastructure.
"These horizontal wells will draw gas from seams under an estimated 26 suburbs," says Fr Burke, pointing out despite assurances from AGL significant doubt remains over the safety of this type of drilling as well as the adverse effects of fracking.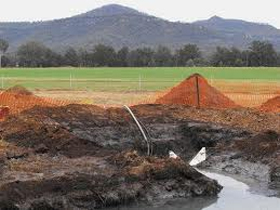 "But the Government seems only to be concerned with cost benefit analysis in its decision-making when it should be adopting the precautionary principle which insists that whenever there is doubt about a practice, it should be investigated fully before any decision is made," Fr Burke says and cites a recent address by Pope Benedict XVI to the World Food Organisation on the genetic engineering of crops, where the Holy Father insisted the precautionary principle must always be used.
"Moral decision-making should not be a headlong rush simply because of the cost benefit analysis of a project," he insists.
Fr Burke along with many other residents takes issue with the O'Farrell Government for "going along with whatever AGL claims about safety on these mining practices while ignoring alternative voices from scientists, academics, mining experts, geologists and affected communities."
Along with being public spokesman for the Mt Carmel Retreat Centre and the Mt Carmel Priory, Fr Burke is an active member and frequent spokesman for the Scenic Hills Association which has been waging a strong campaign to prevent CSG mining across the region's towns and communities.
There is no doubt AGL's plans to drill for six wells next door to the Retreat Centre and recently built Priory will have an adverse impact. During the initial construction of the wells, operations will not only be noisy but continue 24 hours a day, seven days a week. Once wells are up and running constant noise will continue along with the additional pressures from roads clogged with heavy machinery and mining trucks travelling to and from the site several times a day.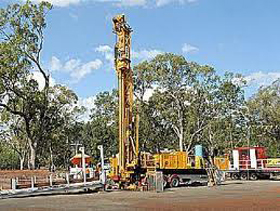 Also affected by the wells will be the nearby monastery of the contemplative enclosed community of Discalced Carmelite nuns, the religious communities of the Marist Brothers, Poor Clare nuns, Franciscan Friars and a Serbian Orthodox community.
Thanks to Campbelltown Council, Scenic Hills has been protected by Environmental Protection Zoning since 1974 which prohibits mining and industrial development in area. But the NSW Government intends to override this zoning despite protests and concerns from across South Western Sydney.
Although his own and other religious communities will be severely affected by CSG mining which will threaten their way of life and the viability of the retreat centre, Fr Burke insists Scenic Hills' residents campaign to prevent CSG mining is not a case of "not in my backyard".
"Our concerns are far broader and involve studies by international scientific and health experts and the significant ecological, cultural, spiritual and health risks of CSG mining," he says.
But despite the O'Farrell Government's determination to prevent residents of the area having any redress in the Land and Environment Court or being able to appeal the Planning Assessment Commission's decision to green-light CSG mining in metropolitan Sydney, Fr Burke and residents of Scenic Hills intend to keep fighting.
"What we need now is for people across Sydney to contact their local MP about this issue. The only way we can change the current scenario is by applying political pressure and hopefully ensure the democratic process is not lost and the voice of the people continues to be heard."