Canadian Program Helps Change Life of Aussie Teen
Catholic Communications, Sydney Archdiocese,
5 Oct 2012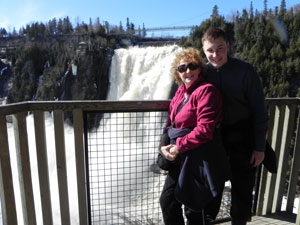 Sydney teen, Robert Gilmore had learning difficulties and despite his best efforts, he continued to fall behind. Frustrated and embarrassed at not being able to keep up with his peers Robert began to lose interest in school and started skipping classes.
"That was last year. Today he is a new person," says his mother, Debra Gilmore.
The Head of Diverse Learning for the Archdiocese of Sydney's Catholic Education Office (CEO), Debra was so concerned about the learning difficulties her son was experiencing that after spending two years researching Canada's Arrowsmith program for children with learning disabilities, she took 12 months leave and enrolled Robert at one of the Toronto District Catholic School Board's schools where the program is offered.
Now 17, Robert has spent the past 10 months in Canada at a school where students with learning disabilities embark on a two-year program designed to build and strengthen the brain's cognitive processes, expand capacity for verbal and non-verbal thinking as well as strengthen memory and processing speeds and improve fine motor skills necessary for writing and note-taking.
"From day one, there was a change in Rob's attitude. From being a boy who would sometimes refuse to go to school and was frustrated and unhappy, he arrived home full of excitement," Debra says.
"'The kids get me; the teachers get me. All the kids have difficulties like I do and it's okay.'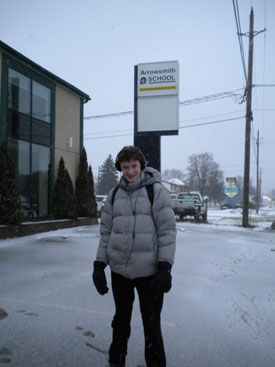 "He also said he couldn't wait to go to school the next morning and then burst out laughing, saying: 'I can't believe I'm saying that!.'"
After eight weeks at the school, Debra says the change in her son was even more remarkable. Instead of trying to hide his learning disability and slip under the radar, as he'd done at school in Sydney, he had a newfound confidence and outlook.
"Before he began the program in Canada, Rob had convinced himself he was stupid and would never amount to anything. Frustrated and depressed, he was unhappy and in despair. But just two months into the school, he was a new person," Debra says.
Now 10 months into the program, Robert says one of the most exciting things about the change in him is not only the vast improvement in his writing and reading skills but the pleasure he now gets out of watching his favourite movies.
"Now when I watch movies I notice new words," he wrote two weeks ago in the journal the school encourages students to keep. "Before if I watched Star Wars: A New Hope, which is my favourite Star Wars film, I didn't understand or I missed information. I couldn't understand it or the scenes or why a character was in a certain location. But now I can make sense of what they're saying and I'm so happy. Because I am such a movie freak, it has to be one of the most exciting things in my life yet."
In Sydney for the Canadian summer school break in July, Robert says while he was here he was able to notice just how far he had come. "Like figuring out problems quicker and adding up numbers quicker but most of all I've become more independent and don't have to ask for help so much for day to day stuff."
As examples he cites how he flew from Australia to Los Angeles and then Canada on his own.
"A year ago I wouldn't have been able to fly by myself to another country," he writes in his journal adding :"I cannot describe how pleased I am that I've done more things like this by myself (and have been very calm about it)."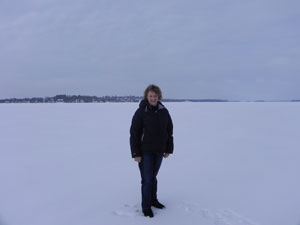 Robert is not the only Australian teen currently enrolled at the Arrowsmith School or at one of the 36 schools across Canada and the US which offer the Arrowsmith program as part of its curriculum.
"There are seven other Australian children at Rob's school in Toronto and another 25 Australian families with children at Arrowsmith schools in Vancouver," Debra says.
The program, which will be offered to a small group of up to 20 children with learning disabilities by Sydney's CEO, was developed from the experiences of Barbara Arrowsmith-Young, a Canadian who overcame her own severe learning disabilities by developing a series of brain exercises.
Arriving in Australia next month, Barbara Arrowsmith-Young will meet with CEO's professional educators as well as parents of possible candidates for a Sydney program which will be her second visit to Sydney in the past 12 months. A speaker at the Sydney Writers' Festival in May, she spoke about her recent book, The Woman Who Changed her Brain and the program she helped create to help others with learning disabilities.
Long before neuroplasticity or the ability of the brain to adapt and change became accepted science, Barbara Arrowsmith-Young overcame her own learning difficulties and went on to university where she graduated with a Bachelor's degree in Child Studies and a Masters in School Psychology. Working as a teacher in Toronto and aware of the limitations of remedial work for children with various learning disabilities, she set about changing this. She studied the groundbreaking findings of internationally-renowned Russian neuropsychologist, A.R. Luria who found that different areas of the brain working together were responsible for complex activities such as reading, writing or numeracy. Each brain area had a specific and critical role to play in the learning process, but a weakness in just one area could affect others, resulting in problems across a number of different learning processes.
Her work also involved research of US psychologist, Mark Rosenzweig's 1960s papers on the neuroplasticity of the brain and the ability of the brain to physically change in response to stimulus and activity and to develop new neuronal/synaptic connections.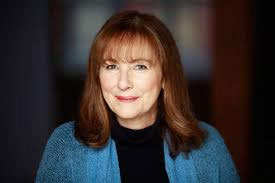 When the Arrowsmith program first launched in 1980 it was regarded with scepticism by many scientists, educators and academics. It was adopted by the Toronto District Catholic School Board in 1997 and later by other Catholic and secular schools across North America. Three decades later the program has gained acceptance in many quarters with a variety of studies of Arrowsmith students compared against students with similar learning difficulties in mainstream schools finding the same sort of results Debra Gilmore is currently seeing with her son.
"Independent studies have also tracked students after they have left Arrowsmith schools and found that more than 75% have gone on to tertiary education. These students have done well at university - without the need for any additional learning support," Debra says.
While the Arrowsmith program tackles learning disabilities these do not include disabilities such as autism, severe intellectual, cognitive, emotional or behavioural disorders or those with acquired brain injury. or conditions such as autism spectrum disorder.
The group of children the program is aimed at are those whose learning is hindered by conditions such as dyslexia (difficulties with reading), dyscalculia (difficulties with numbers and mathematics), dysgraphia (difficulties with writing), dyspraxia (problems with motor skills), asphasia/dysphasia (language and communication difficulties) and auditory and visual processing problems, where the eyes and ears are not working in sync.
Up to 20 students in Years 9 and 10 will be invited to participate in the Arrowsmith program with candidates for the program selected by the principal and Learning Support Team from the student's individual school in collaboration and close consultation with the teenager's parents.
Commitment by parents to the program is vital. As part of the Arrowsmith program, parents are fully involved and are asked to oversee their child's cognitive exercises at weekends and after hours.
The financial commitment by parents is also high with enrolment in the Sydney program costing $8000 per year over the two year period. This amount includes the normal school fees parents would pay to attend their Catholic systemic school, as well as costs for the staff, resources and facilities to implement the Arrowsmith program. The amount also includes a fee of $4500 per student for the Arrowsmith license.
The Sydney Arrowsmith program will be run from the Eileen O'Connor Centre at CEO's offices at Lidcombe and will be staffed with teachers who are currently completing training in the Arrowsmith method in Toronto, Canada.
To find out more go to www.ceosyd.edu.au