Reflection and Celebration During NAIDOC Week
Catholic Communications, Sydney Archdiocese,
7 Jul 2011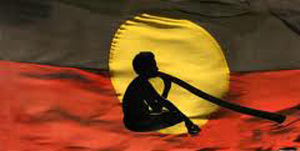 On Friday night, 8 July more than 1500 Aboriginal and Torres Strait Islanders will join community leaders, politicians and dignitaries at a Gala Ball at the Sydney Convention and Exhibition Centre as part of NAIDOC Week.
Each year, from Aboriginal and Torres Strait Islander Sunday, which is observed on the first Sunday in July, NAIDOC begins a week where Australia's Indigenous people raise awareness about their history, culture and traditions. It is also an opportunity to recognise the ongoing contribution Aboriginal and Torres Strait Islanders have made to Australia, and a chance to celebrate their achievements.
The week began with various ceremonies and events across Australia. In NSW there have been art exhibitions, traditional morning teas, flag raising, a Night of Indigenous Sounds, a remarkable showing of works by three leading Aboriginal photographers, Aboriginal art workshops and screenings of internationally-acclaimed Australian-made films about the Aboriginal people, such as Samson and Delilah, and Rolf de Heeer's Ten Canoes.
On Tuesday, Sydneysiders had a chance to discover Bush Food and ways to use plants. Offered free, the hour long lunchtime seminar at Sydney Mechanics' School of Arts not only had the Gadigal People explaining all about plants in the Sydney area, members of the Darug people explaining how to use plants in the Blue Mountains while the Darug people gave insights into the plants of Western Sydney. Also on hand was Clarence Slockee who spoke of the city's Royal Botanic Gardens' rich Aboriginal heritage and the plants used not only as food but as medicines, tools and weapons.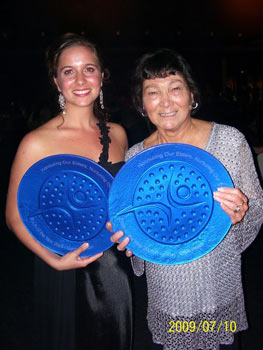 However of all the events, the highlight of the week is the annual NAIDOC Gala Ball. Among the 1500 attending this year will be 2009's NAIDOC's Elder of the Year and Coordinator of the Archdiocese of Sydney's Aboriginal Catholic Ministry, Elsie Heiss. Also there will be the Sydney's Aboriginal Catholic Ministry's co-executive and respected elder, Graeme Mundine, as well as other renowned community leaders including Lowitja O'Donoghue.
"The Ball is the biggest event of all, no matter in which state it is held, and tickets for this year's Ball in Sydney sold out almost as soon as this year's program was announced," says Anne Martin, co-chair of the NAIDOC Committee.
Politicians such as Jenny Macklin, Federal Minister for Families, Housing, Community Services and Indigenous Affairs and NSW Minister for Aboriginal Affairs, Victor Dominello will also be in attendance. But there is no doubt the announcement and presentation of the annual NAIDOC awards will steal the show.
The 11 coveted awards include recognition of artists, scholars, youth leaders and apprentices. There is also a NAIDOC Caring for Country Award, Elder of the Year (male) and Elder of the year (female) awards and a Lifetime Achievement Award as well as a Person of the Year.
The awards are decided by the NAIDOC committee after receiving submissions from members across Australia.

"This year we received 138 submissions that fitted our criteria and judging has taken place over the past two months," Anne says, explaining the judging is taken very seriously by the Committee and is a diligent meticulous process.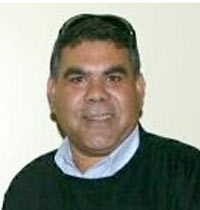 "The awards are given to those people who have made real contributions either in their studies or their work, their art or in their support and involvement with the community, and have made a difference," she explains, adding that Person of the Year and the Lifetime Achievement Award are only given to outstanding Aboriginal or Torres Strait Islanders in recognition of their dedication and selfless work in fields such as health, education or the arts.
Last year Vince Coultard, director of South Australia's only Aboriginal Radio Station for more than 16 years, a long time mediator, elder and cultural mentor and champion of Indigenous landrights, voices and justice, received the NAIDOC Lifetime Achievement Award with Dennis Eggington, CEO of Western Australia's Aboriginal Legal Services being named Person of the Year.